Is your child heading off to college soon? Packing for your dorm is a huge deal and with our dorm room essentials list you will know exactly what your child needs before arriving at school.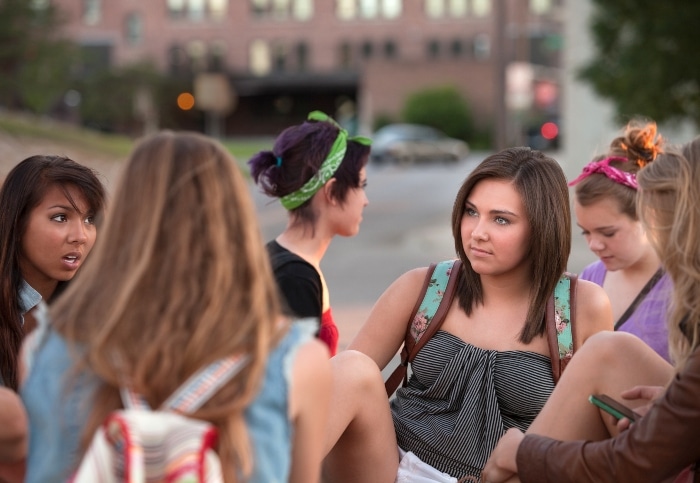 Bedding
Most college campuses don't provide bedding for your child's dorm room. Let your child pick a bed in a bag is usually the cheapest way to go when it comes to purchasing bedding because you get everything you need. Just make sure that you get twin XL sheets in case the dorm rooms have extra long mattresses. If your child is used to a comfortable bed, you might consider getting a mattress topper for their bed too. Use decorative pillows to add some personal touch to the room. Also, I suggest getting a bed bug and allergy-proof mattress cover.
Desk Lamp
Find a good desk or floor lamp that you can use while sitting at your desk. A first-year student might think that this is a silly item to have but if you have ever had to stay up late studying while your roommate is trying to sleep. A desk lamp will allow you to be able to turn off the main lights in the room and the desk lamp will be bright enough to allow you to see to work. If possible, I suggest getting a light that has a three-way light bulb or a lightbulb that can change different colors, so that you can dim the light low enough so that you can see what you are doing so that your roommate can sleep too. Or get a book light to use to study your notes and textbook material.
Alarm Clock
Don't forget to pack an alarm clock, it is one of the most important item on the best dorm room essentials list! Most children aren't used to setting an alarm or they often rely on their cell phones. An alarm close is great to have in case your child forgets to plug it in or accidentally turns it off. But having a physical alarm clock in the room will force them to get out of bed to turn it off. battery backup alarm clocks so it keeps up with the time in the event of a power outage. Plus, an alarm clock often comes with a battery backup feature.
Waste Basket
You will need to take a waste basket so that you have a place to toss your trash. Remember it doesn't need to be anything huge. A small wastebasket that you can tuck underneath your desk will be sufficient. Don't forget to line it with a plastic sack for easy clean-up.
Small Fan
Do bring a small fan to keep in your dorm room. It is best to find one that attaches to your bed or desk. Because in the dorm rooms, you usually can't control the room temperature, or if you can, either you or the roommate is cold. Plus, it makes for great white noise in case your neighbors or your roommate is loud too.
Floor Rug
If you have tile floors in your dorm room, I suggest buying a rug or keeping slippers next to your bed. Tile is generally cold in the winter and if you have a rug on the floor by your bed it will make getting out of bed easier. Plus, it is another small item that you can personalize to make your dorm room feel like home.
Filing Cabinet or Locking File Box
Space can be limited in a dorm room so the smaller the better. You will need to put all of your documents in a locked box so that you don't lose them or get stolen. A fireproof safe will work too. Here is a list of things to file in the box:
social security card
birth certificate
wallet when not at home or at night
store your expensive jewelry
passport
of anything valuable that will fit
Good Desk Chair
If your college dorm room doesn't supply a desk chair, I highly recommend splurging a little bit and buying something that provides you with enough support. You will more than likely be spending a ton of time in this chair so look for one that has full back support, excellent cushioning, reclining, armrests, and adjustable seat depth so that you can adjust it to your leg height, and lumbar support.
Laptop/Docking Station
Most college students are now required to have a laptop to take to class. Laptops are great but if you want to have a bigger screen, you will need to purchase a laptop docking station or use an HDMI cable to connect to the larger monitor.
Also, your child's laptop can double as a television too. With streaming television, most kids are used to watching their favorite shows online. Don't forget to grab an ethernet cable too. Wireless connections can become slow if there isn't enough bandwidth in the dorm to handle large loads of students on the wifi at a time.
Printer
A printer is a must-have when it comes to college dorm room essentials. Having a printer in your room will allow you to print off important documents and class work. When searching for a printer, find one where the ink is fairly inexpensive so that it doesn't cost a fortune to replace the ink once it runs out. Also, to save money on printing costs you can choose to print in black and white instead of in color. Black ink is cheaper and there is a setting in your printer options to indicate that you want to print only blank and white documents.
Mini Refrigerator
A mini refrigerator is a luxury item but it does come in handy to have one in your room. It gives your child the opportunity to store drinks, snacks, and even a few microwave meals. Do check with the school prior to making this purchase, some schools don't allow them in the dorms. Also, if you wait until you get settled, a refrigerator is an expense that you and your roommate may be able to split. Check Facebook marketplace and see if you can find a discounted mini refrigerator.
Microwave
A microwave is another luxury item if your college allows them in the dorm. Even though your child will have access to the cafeteria, sometimes they may skip going if they are too busy or sick. Having a microwave in the room will allow your child to heat up something to eat or satisfy those midnight cravings. Again, this is an item that you and your roommate could split the cost of it. Do search Facebook for a free or cheap microwave, there is no reason to pay full price.
Headphones
Does your child enjoy listening to music or streaming television shows? The headphones come in handy when your roommate is trying to sleep and your child is still up due to insomnia. I highly suggest these Apple Air Pods (aff link) for iPhones or Beats Fit Pro (aff link) for android phones. These are both quality headphones.
Bluetooth Portable Speaker
A Bluetooth portable speaker is a great way to play music or stream your shows when your roommate wants to join it. It is smaller than a computer speaker system but don't be fooled by its size. They do produce quality sound. I suggest the Anker Soundcore 2 Portable Bluetooth Speaker (aff link).
Towels
Don't forget to grab towels and a washcloth. The college isn't going to supply these door room essentials on the list of things needed. Again, towels can be a way to add your personality to your room. Hang your towels to dry in your room using a hanger if you don't want other people messing with them in the bathroom.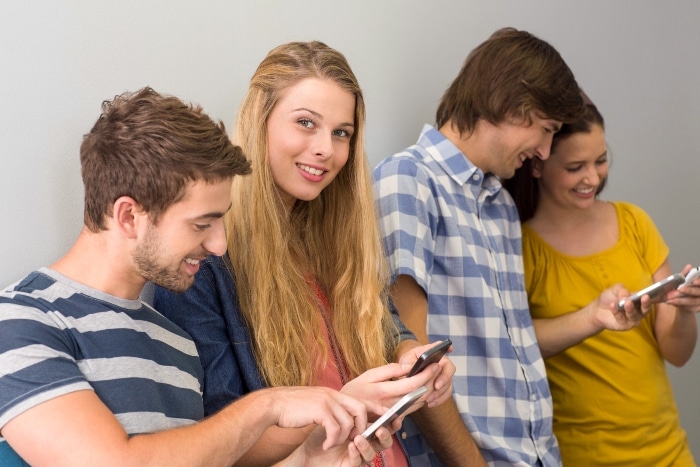 Laundry Care
You will be responsible for doing your own laundry. I've never resided in the dorms so I don't know if there are machines in your building or if you have to go to the laundry mat. But either way, you will need laundry detergent, scent beads, and dryer sheets. I also suggest getting a nice bag to put your clean clothes in or a laundry basket that you can slide under your bed.
Cleaning Supplies
Don't forget to stock up on cleaning supplies so that you can keep your dorm room tidy. Again, this is an expense that could be split since you will both be responsible for cleaning duties.
Make a Photo Collage
Most dorms don't allow you to hang picture frames on the wall so before you head off to college, make a fun photo collage. Include photos of your friends and family and anything else that makes you feel at home. Then hang the collage on the wall with the poster putty or command strips.
Tool Set
Bring a small tool set with you. You never know when you will need to fix something that requires tools. It doesn't have to be a fancy set. But you want a set that contains screwdrivers, socket wrenches, allen wrenches, and pliers.
Are you ready for your child to go off to college and live in the dorms? Packing for your dorm doesn't have to be frustrating, so I came up with the best dorm room essentials list for items you will need. Do keep in mind space is limited so don't overpack either.
Do you have any other items to add to the best dorm room essentials list?