"Not all disabilities are visible so don't assume they are faking a disability if they look healthy."
Millions of Americans have disabilities. These may be diseases or disorders they were born with or that have developed over time. They may have even been caused by injuries or accidents. If you have a disability and you can't work, you should consider applying for Social Security Disability Insurance.

How do I apply for Social Security Disability Insurance?
There are two different types of financial assistance available to people with disabilities. One is Social Security Disability Insurance. To receive assistance through SSDI you must:
Have a medical condition that prevents you from working for at least a year or that is expected to result in death
Have worked 5 out of the last 10 years in jobs where you paid Social Security
Be of working age: between 21 and retirement
Another program is Supplemental Security Income or SSI. Both programs give financial assistance to people who cannot work due to an illness or injury. While the funds for Social Security Disability Insurance come from the Social Security funds, the Supplemental Security funds come from taxes.
To receive SSDI you must have worked and paid into the Social Security system. To receive SSI benefits, you must meet income requirements. The process of getting on these programs includes going to a medical doctor and getting tested and diagnosed to prove the extent of your impairments.
You can apply for these programs online, over the phone, or in person at any Social Security office. The hardest part is proving you meet the legal definition of being disabled. Some people even hire a lawyer to help them through this process.
What is a Qualifying Disability?

A qualifying disability is a disability that makes you eligible to receive benefits. Some examples of qualifying disabilities are:
Back injuries
Heart failure or heart disease
Hearing or vision loss
Respiratory illnesses like CPOD or asthma
Neurological disorders like multiple sclerosis, cerebral palsy, or Parkinson's disease
Mental disorders like depression, anxiety, schizophrenia, autism or retardation
HIV/AIDS, lupus or rheumatoid arthritis
Dermatitis, liver disease or kidney disease
A diagnosis alone is not enough to qualify for assistance. More important is how severe the disease or disorder is and how it affects your ability to function and perform activities necessary to work. In each of these diseases or disorders, there is a range from mild to severe. The more severe your symptoms, the more likely you will qualify for help.
What are the benefits of SSDI?
The main benefit of Social Security Disability Insurance is income for you to live on while you can't work. In some cases, any children you have that are under the age of 18 may also receive some assistance. Once on Social Security Disability Insurance, you also qualify for Medicare health coverage.
Medicare will cover the cost of your doctor's appointments, prescriptions, and hospitalizations. Other benefits include possibly not having to pay income tax on part of your Social Security income, and having a freeze put on your Social Security retirement income records, which could mean higher retirement income later.
Are there other programs available to help me?
There are other programs out there to help you get back on your feet. You may qualify for assistance in learning a new job or skill to help you provide for yourself again. One of these programs is called Ticket to Work. There are many places that carry out this and other programs for adults with disabilities. Look for facilities near you, such as dwinc.org, for more information about what kind of help is available to you. You may receive:
Training to learn new employable skills
Career counseling
Vocational rehabilitation
Job placement help
Ongoing support
Don't let your disability or injury keep you from living your life. Get the help and support you need to provide for your family, learn new skills, and re-enter the workforce.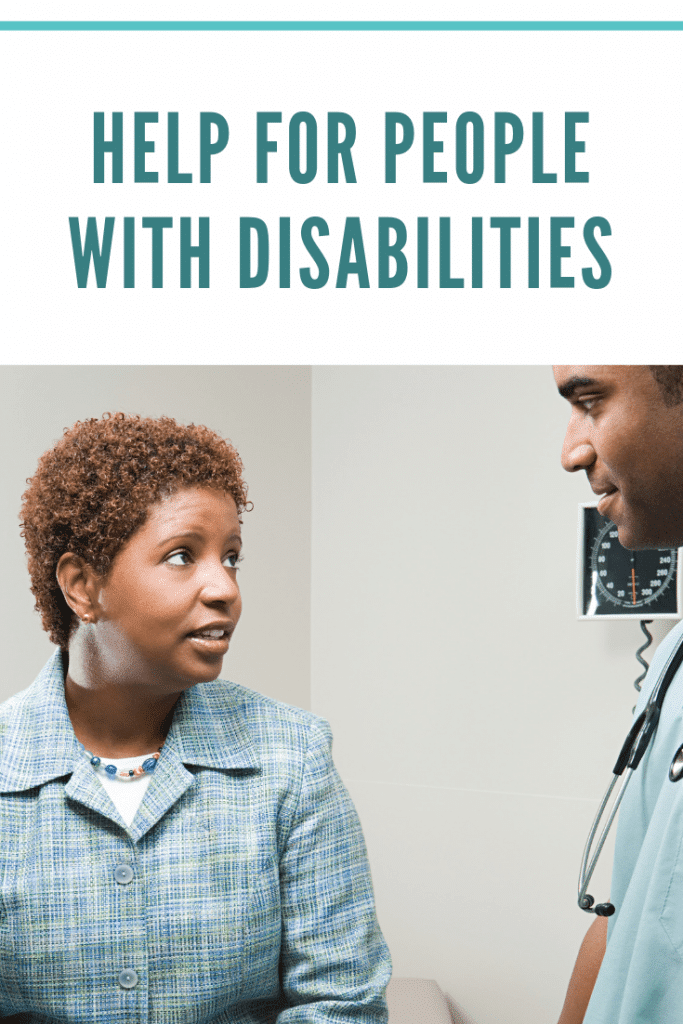 Are you prepared financially for a disability or serious illness? Even if you are not financially ready, there is help for people with disabilities.