So your little baby is all grown up and ready to take on the world, huh? At least they think they are. While it seems that there are many recent high school graduates with a solid plan for their lives, many are still unsure. Incoming college freshmen have so many things to plan before heading off to college.
No one expects an 18-year-old kid to know exactly where the rest of their life is headed. Two errors that commonly occur are the parents trying to plan their child's life for them, or the parents not being involved enough.
As a parent, you should provide guidance and help to your child. If they have questions answer them, or at least nudge them in the right direction to find the answer. Micromanaging your child and being completely uninvolved are both errors that should be avoided.
Here are some things that you should work with your child to figure out as all of these things will affect their freshmen year, and most will impact the rest of their lives.
Finances
Sit down with your child and help them see what college is going to cost. This should ideally be done long before high school graduation, even towards the beginning of high school. Once your child understands what the costs are, they can create a plan to pay for school.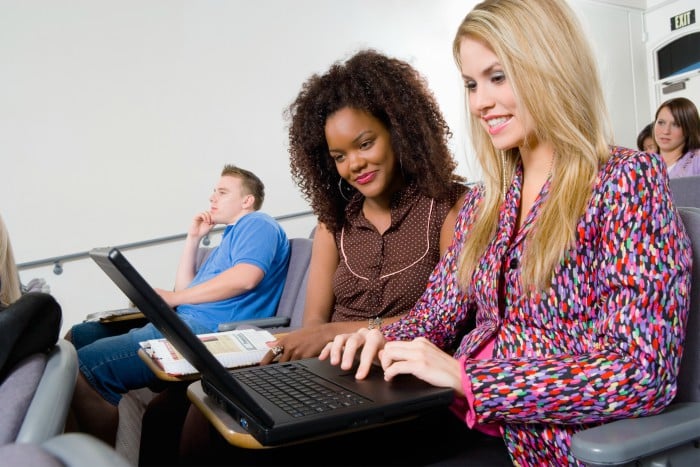 This will involve them working and saving money, applying for financial aid, and hopefully keeping their grades up to qualify for as much aid as possible. There are many private scholarships that can be applied for, as well as University financial aid, and government grants if applicable.
Loans are another common option. Loans aren't necessarily bad, but make sure your child understands how debt works and that taking out a loan is a big decision. If not managed well, debt can become crippling.
If are they considering taking out a loan, you should advise them to seek out the best options available. For instance, Sofi is an online lending platform that offers student loans with low rates, so it would be a good idea for them to see how to get approved for Sofi loan.
Major
It is okay for someone to not have a perfect idea of what they want to do. Have your child research available majors and career paths. If they are educated on what options are available and what it will take to have a career in their field of interest, they can make a plan on how to get there.
Every college will have some sort of academic advising or counseling center on campus to assist incoming college freshmen students. They are a great resource to help your child find the answers they need. I worked at the advising office during school, and I can attest that many people got much-needed help through a simple phone call. Please, for the love of all that is holy let your child make the phone call. He/she is an adult and perfectly capable of doing so.
Schedule
Help your child in creating a plan for their week. Show them how they will need to budget their time. They can make a class schedule, and then they can plan time to work, do homework, exercise, or whatever else they need to do.
This will teach them the valuable skill of time management. So many college students procrastinate and end up gliding through college on the wings of minimal effort and completing last-minute assignments. Teach your child the better way to go about life; teach them to be proactive.
Housing
This is a big one. Some Universities require that freshmen live in dorms on campus, and others don't have such stipulations. Make sure that you thoroughly research available options. Some universities are very limited with dorms, others have a ton of options.
Student living is a critical part of the college experience. Roommates can become lifelong friends, social interaction helps relieve stress, and a good apartment feels like home. See what the apartment offers and find a nice apartment for a good price.
Plan
All these topics have been about creating a plan. Help your child see the importance of creating a plan. Again, they don't have to know where life will be in 5 or 10 years, but where do they want to be? How will they get there?
College is simply a stepping stone, albeit a large stepping stone where a lot of knowledge will be gained and skills will be developed, but a stepping stone nonetheless. When your child understands the opportunity they have to improve the quality of their life by excelling at school, they will do everything in their power to do so.
College is an exciting time. It is a time of learning, freedom, and finding yourself. I can promise that there will be many times when life will be hard, and tears will be shed. I can also promise that a well-prepared incoming college freshmen with a solid plan will go forward in life and do great things.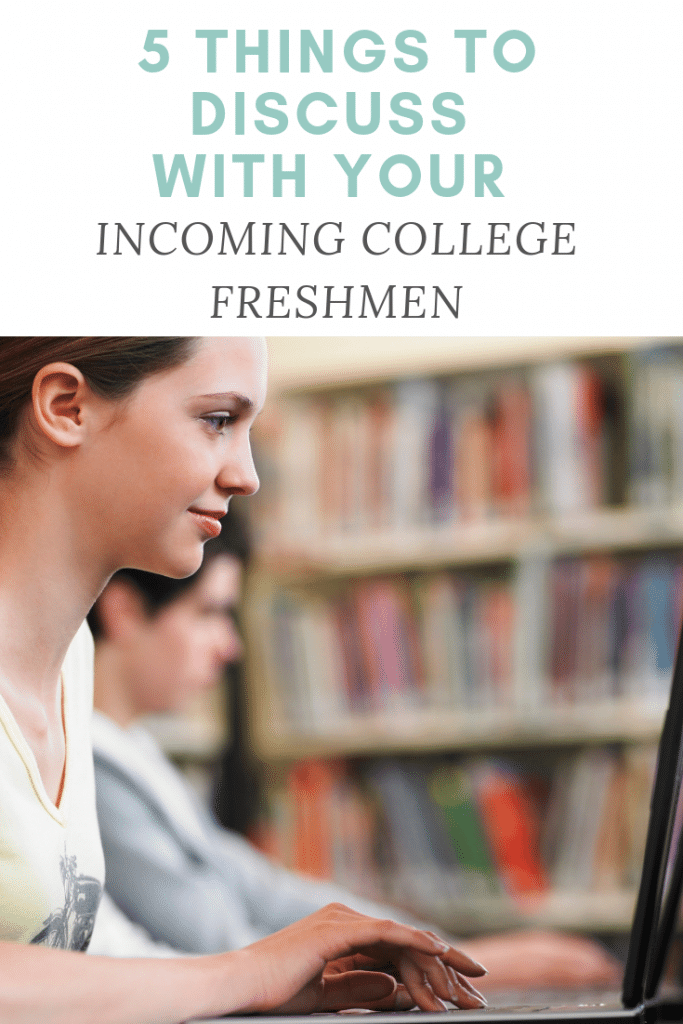 Do you have a child going to college this fall? Have you had these discussions with your incoming college freshmen yet?