Planning your 2020 vacation early? When booking your family vacation do you prefer to reserve vacation rentals vs. hotels? Vacation rentals have more space and a hotel is one room usually. There is so much to plan (and pay) for when you travel. It can feel overwhelming to find the right plane tickets, activities, and places to stay—especially when there are so many options. With the option of staying in a vacation rental, it's not as simple as finding a hotel close to things you want to do anymore.
Vacation Rentals vs. Hotels
If you are having a hard time deciding between vacation rentals vs. hotels, here are some things to consider.
Purpose of Trip
If you are traveling for business or pleasure, it might sway your decision for where to stay. Staying in a hotel for a business trip is more professional and hotels expect it. They have conference rooms, WiFi, and other services to support business meetings. Vacation rentals may not have reliable WiFi and probably won't have a space to meet with clients or your team. Hotels are also more practical and safe for solo travelers.
If you are traveling for vacation, you won't need a place to meet with clients and a vacation rental may be the perfect choice if you want to live like a local and not a tourist. Vacation rentals are especially nice for family vacations because they have room for more people and they offer more privacy.
Budget
Flights are notoriously expensive and so are many popular excursions for tourists in new cities. If you want to save money, one way to do it is by staying at a vacation rental. Rentals typically have kitchens stocked with dishes and appliances you can use to make meals at "home." Opting to not eat out can save you a lot of money. However, some hotels do offer a continental breakfast that also saves money. Vacation rentals also sometimes offer discounts for a longer stay which can help you save money if you were planning on staying a while.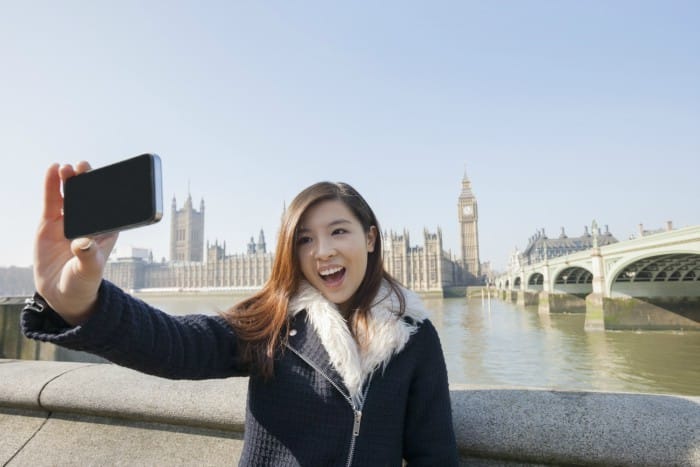 Location
Where you want to be will affect your decision on where you want to stay. If you are looking to be in the heart of the city, you'll probably want a hotel. If you are looking for a rural, countryside stay, then you'll probably want a vacation rental. A vacation rental may offer more privacy, but maybe you need a rental car to get to it—is that something you can afford? Hotels are often built close to the beach or the ski lift so you don't need transportation to be close to what you want.
Space
Traveling with a bunch of friends or your entire family is bound to be an adventure, and when you have spent the whole day together, maybe what you need is some more space. In a hotel, the only private room is the bathroom.
A vacation rental, you are more likely to have walls separating the kitchen from the bedrooms so there are more space and privacy to wind down by yourself. Vacation rentals also usually have more space for families to stay. Hotels try to keep the occupancy of a room to four guests, while a rental may have enough rooms for several more.
Amenities
What do you want while you travel? A gym? A pool? Housekeeping? Cleaning up after yourself isn't exactly something you want to do on vacation, which is why hotels appeal to some people. However, if there is a major problem, some vacation rentals will have a property management team available to handle any issues for you. Many hotels have a gym and a pool, but so do some vacation rentals. Depending on what you want to spend, you can find vacation rentals with many amenities that match those of a hotel.
Hotels and vacation rentals are both great stay options when you travel. What you decide should be based on the type of trip you plan, what you need, and what you can afford. No matter what you decide, make sure you reserve in advance—especially during spring or summer break!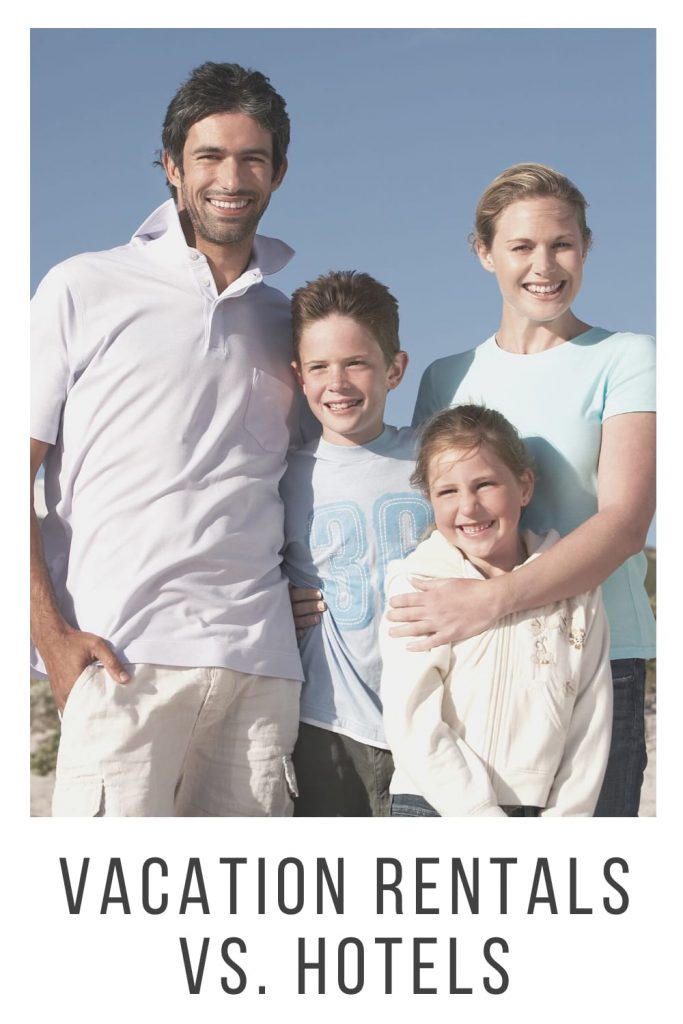 Which do you prefer booking vacation rentals or hotels?