Where can I hang stockings without a mantle? "The stockings were hung by the chimney with care…" As much as we would all love to live the romanticized holiday scene depicted in "The Night Before Christmas," there are many of us who do not have a chimney, nor a mantle to hang our stockings from. However, just because you don't have the traditional way of hanging your stockings, doesn't mean you can't still hang them with care.
7 Ways to Hang Stockings Without a Mantle
Here are 7 creative ways to hang your stockings this Christmas.
Rustic Tree Branch
If you have a large empty space on the wall in your living space, or if items such as pictures can be temporarily moved, then you've got yourself the perfect starting ground for your make-shift mantle. If you want to go for a rustic look, then try hanging a tree branch about one inch in diameter horizontally along your wall. Then, stick nails or hooks along the branch to hang your stockings from.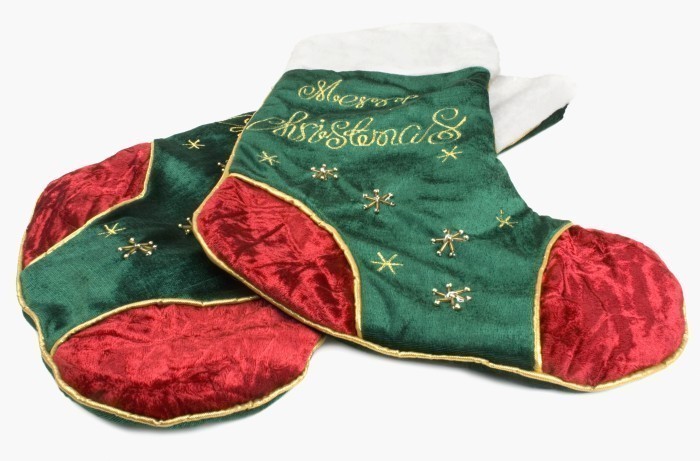 Floating Shelf
If you want to imitate the look of a fireplace mantle, then an EZ Floating Shelf is a great alternative. These elegant and simple shelves can be dressed up with Christmas decor on top while displaying your stockings from below. If you don't want to stick nails or hooks in your beautiful shelves, then you can use heavy items as weights to hold your stockings in place.
Garland
Much like the tree branch, garland can be a great accessory to your blank wall, and creates a lovely display when finished off with Christmas stockings. Find a garland that matches the style of your Christmas tree, and dress it up with small ornaments and lights.
TV Stand
You may not have much wall space, but maybe you have a TV stand. If you do, try hanging your stockings from below the TV. Use small weighted items or easy-remove command hooks to hold your stockings in place.
Coat Rack
Greet your visitors at the door with your lovely stockings by hanging them from a wall coat rack. You may need to find a new home for your coats for the time being, but the built-in hooks make for an easy, welcoming display.
Staircase Railing
For those of you with an open staircase, you might consider hanging your stockings on the outside of the railing. The escalating rails make for a gorgeous display, especially when accented with garland and lights.
Wooden Ladder
Decorative ladders are a trendy home decor item commonly used to drape blankets on. This rustic-chic home decor can be transformed into a stocking hanger. Intertwine string lights through the ladder, and even hang tree ornaments along with the stockings for some extra flare.
Don't let the lack of a fireplace or mantle get you down this Christmas. There are plenty of ways to create your own magical Christmas scene by hanging your stockings with care elsewhere. Take a look around your home, and find a way that best suits the space you have to work with.
Have you ever had to hang stockings in your home without a mantle? Do you have any other ways to hang stockings without a mantle?