Pregnancy is an exciting time. But with all the expenses from the doctor, lab work, sonogram, and hospital expenses to all of the fun baby gear mounting, spending lavish amounts of money on maternity clothing doesn't seem like a responsible thing to do. Don't worry you won't have to stay homebound or wearing your grandmother's mumu dresses once your belly starts growing.
We wanted to share our favorite ways to buy cheap maternity clothes.
Belly Band
Are you regular clothes starting to feel snug but it is too early in your pregnancy to bust out the maternity clothes? The Belly band is the perfect solution to make your tight, uncomfortable pants last a few more weeks before you need to make the switch to maternity clothing full time.
Simply put the belly band on before your pants and pull it up to your waist. Just slide on your pre-pregnancy jeans as normal and leave your pants unbuttoned. The belly band slides down over your pants. The band is made of stretchy material but it is strong enough to hold up your pants.
The belly band can also be used towards the end of your pregnancy when your shirts start feeling a bit shorter due to your ever growing belly. Don't worry it isn't too tight.
It is also a useful wardrobe essential to use postpartum. After giving birth, it will take 6 weeks or more for your body to return to "normal". Don't get discouraged, it may take several months to shed the body weight.
Clearance Finds
Clearance finds are always a great way to stock up on maternity clothing without the hefty price tag. So next time you are at Target or at the mall, don't be afraid to check out the clearance section on maternity clothes even if you aren't currently wearing maternity clothing yet. It is better to stock up when clothes are marked down.
When searching for clearance finds, don't be afraid to pass up a deal if it is still too expensive. You can always check back in a week or two to see if they marked it down further or continue reading for more ideas on saving money on maternity clothing. This is the easiest way to find cheap maternity clothes.
Discount Stores
Discount stores such as TJMaxx, Burlington Coat Factory, Ross, and Marshalls, for maternity clothing. Often times you can find a small selection of maternity clothing in these discount stores at a fraction of the cost.
Don't be disappointed if they don't have a large selection. Most of these stores buy clothing from a wholesalers and their current inventory depends on what they can purchase at a decent price.
Keep checking back because you never know when they might have something that you like to wear and it is a great way to buy cheap maternity clothes.
Outlet Stores
If you are lucky to have an outlet store, such as Motherhood Maternity, in your area, it would be worth checking out their deals. Just keep in mind that outlet malls or stores don't always mean that the merchandise is cheaper. However, it is possible that they do stock some clearance items too.
Sometimes prices at the outlet stores can be tricky to determine if you are really getting a good deal or saving money. We suggest that you do a bit of price comparison using your cell phone prior to making a purchase.
Kid's Consignment Stores
When I got pregnant with my youngest son, we were on a strict budget and we didn't see the purpose of spending a ton of money on maternity clothing. I was able to find a decent selection
of maternity clothing at Kid to Kid, a popular kid's consignment store. It was nice being able to get some maternity jeans and a few tops to get me started. It was one of the best ways that I got cheap maternity clothes during my pregnancies.
Just Between Friends
Just Between Friends is another great children's consignment options that is hosted right in your community. It is an event that is held twice a year.
I haven't been pregnant after learning about Just Between Friends, so I haven't specifically searched for maternity clothing. However, it is possible that they might have a selection available. If not, it is a great place to stock up on gently used baby gear.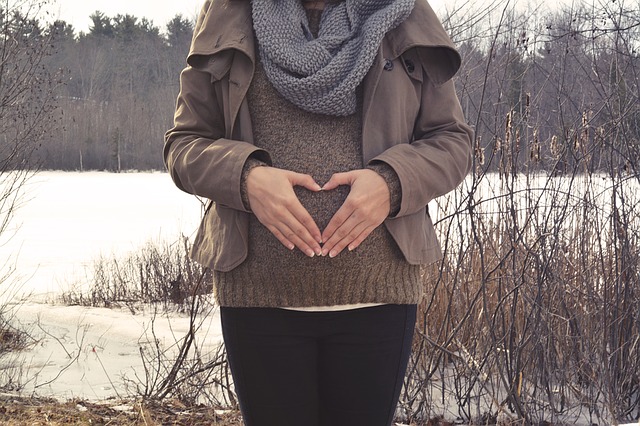 Ask Friends Who Were Recently Pregnant
Maternity clothes are only needed for several months and I totally get that you don't want to spend a bunch of money on your wardrobe. Do you have any friends who were recently pregnant? If so, try asking if you can borrow their maternity clothing for the remainder of your pregnancy.
Do return the clothing to your friend when no longer need them. You can even pass along any new items that you buy to fill in the gaps since your friend was generous enough to let you borrow her maternity wardrobe.
Facebook Marketplace and Craigslist
Don't be afraid to search for maternity clothing on Facebook marketplace and craigslist. Often times moms will clean out their closet to make room for a new wardrobe or they are ready to close the baby factory, so they want to get their old maternity clothing out of their closet.
If you end up finding clothes from Facebook marketplace and craigslist, do meet the other party at the nearest police station or another safe place. Then once you get the clothing home, wash it
immediately and once the clothes are clean then you can go through them. Again, this is a great way to buy cheap maternity clothes.
Buy Larger Sizes
If you can't find maternity clothing to fit your growing belly, you can try buy larger sizes especially shirts or leggings. Unless you know how to sew, we don't suggest that you purchase bigger jeans or slacks.
A crafty mom could potentially cut jeans or slacks to make your own DIY maternity jeans. Check out this tutorial on how to make DIY maternity jeans.
Also, we suggest adding some dresses to your maternity wardrobe too. You can get away with purchasing regular sized dresses in the next size if they are made of the right material. Opt for dresses that has a free flowing design or stretchy fabric.
With all of the expenses associated with pregnancy, most moms are hesitant to spend a fortune on maternity clothing. We wanted to share with your our favorite ideas and suggestions on how to build our maternity wardrobe without spending a huge amount of money.
How did you stretch your budget and save money on maternity clothing? Did you buy cheap maternity clothes?