Are you ready for summer? We are ready for summer and it can't get here soon enough. As school is winding down, now is the time to begin planning your summer vacation. One of our favorite places to go is the beach. Print off the free beach scavenger hunt printable before you go.
Does your family enjoy the beach? What is your favorite beach to visit? We have been to the beach several times since my older kids were little. When we lived in North Carolina, there were several beaches that were a hit and some were not so great. Once we moved to Texas, the closest beach is Galveston and it isn't as pretty as the beach in North Carolina. Nonetheless going to the beach is always a worthwhile vacation.
Free Beach Scavenger Hunt Printable
Next time you head to the beach with the kids, make sure that you print off this printable. You might want to make several copies if you have more than one child or in case they want to complete more than one.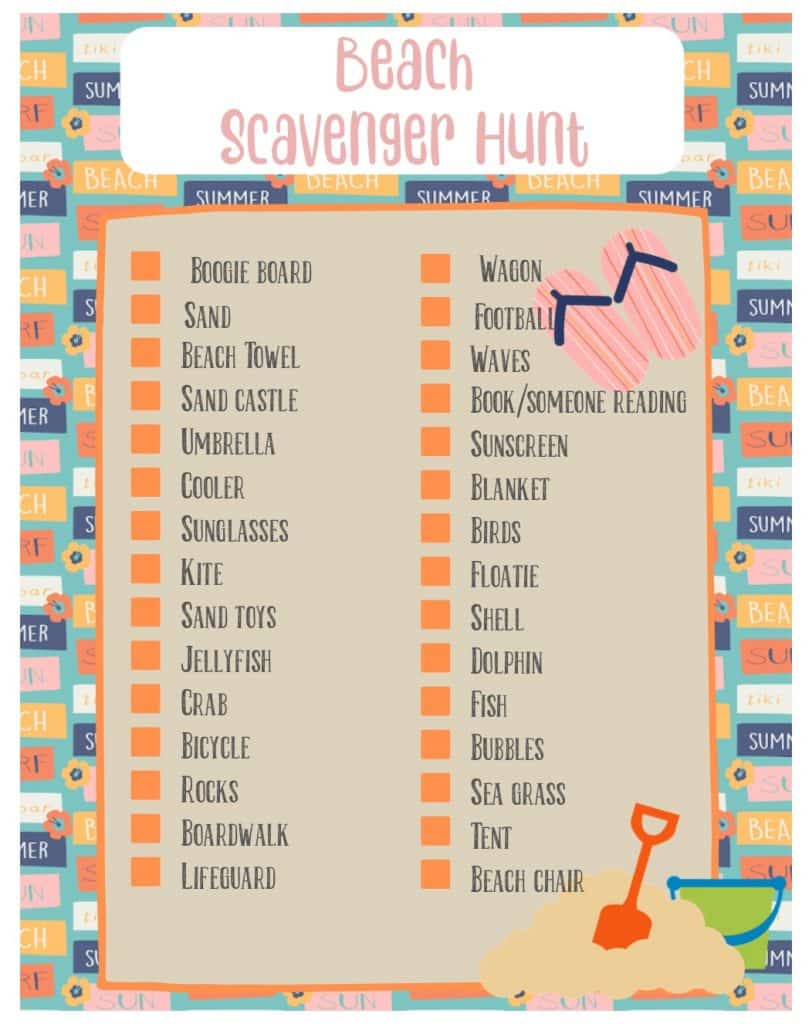 Download Your Free Printable Here!
Going to the beach can be a lot of fun. Keep the kids entertained with this free printable.
Do you plan on printing out this free printable for your child before heading to the beach this summer??