Happy Easter! Sugar scrubs are a great way to exfoliate your skin. Homemade sugar scrubs are super easy to make. Since I learned how to make sugar scrubs several years ago, I haven't purchased any more store-bought sugar scrubs. Many store-bought scrubs tend to be filled with chemicals and fragrances, unlike the homemade versions that use essential oils and natural ingredients. With Easter just around the corner, these cute Easter Bunny Face Sugar Scrub Bars would be a great Easter gift idea.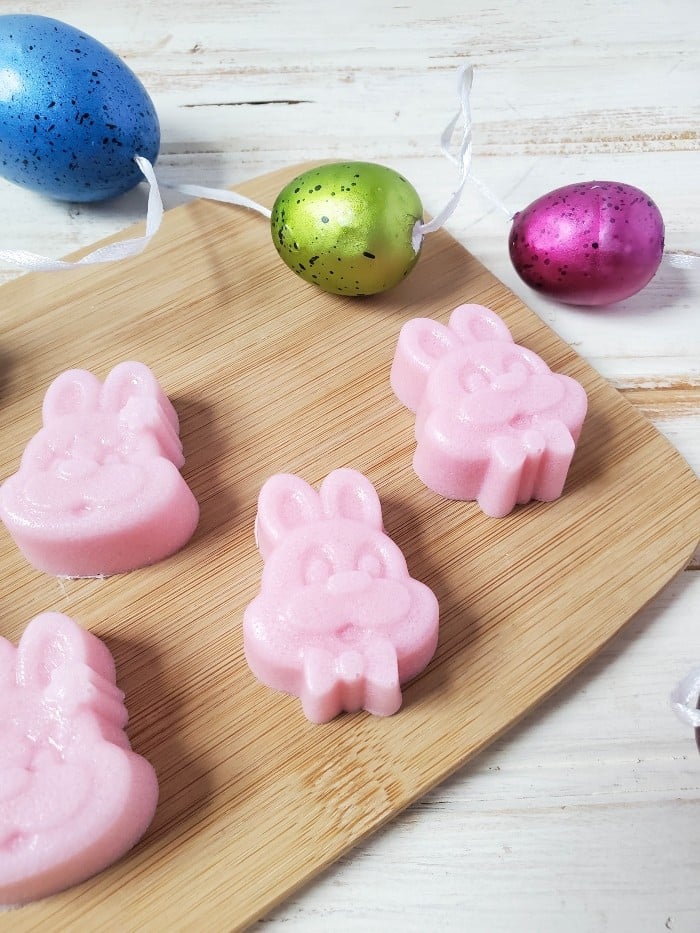 Ingredients Needed
You will need the following items to make these Easter Bunny Face Sugar Scrub Bars.
Directions:
Place soap base in measuring cup and heat in the microwave for 30 seconds. Stir well.
Add sugar, olive oil, and mica powder. Stir well.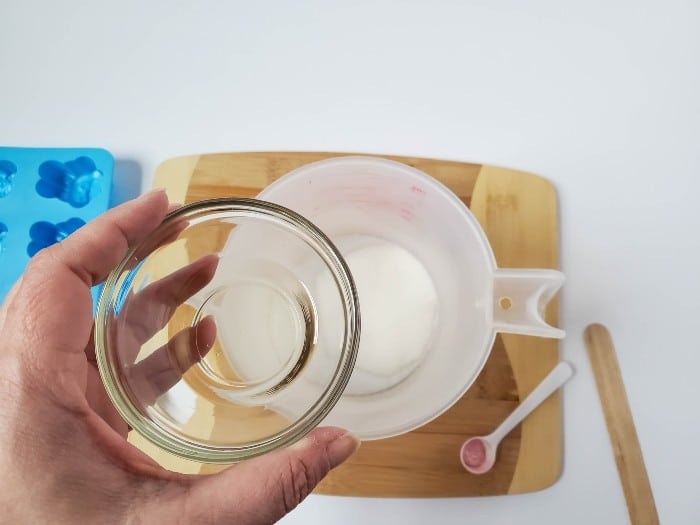 You may need to reheat the mixture for an additional 10 seconds to make it liquid again.
Pour into mold and let sit for about 20 minutes.
Store in an airtight container for up to 6 months.
Easter is right around the corner and many parents fill Easter baskets full of goodies for their kids. But as your child gets older these Bunny Face Sugar Scrub Bars make a perfect gift idea.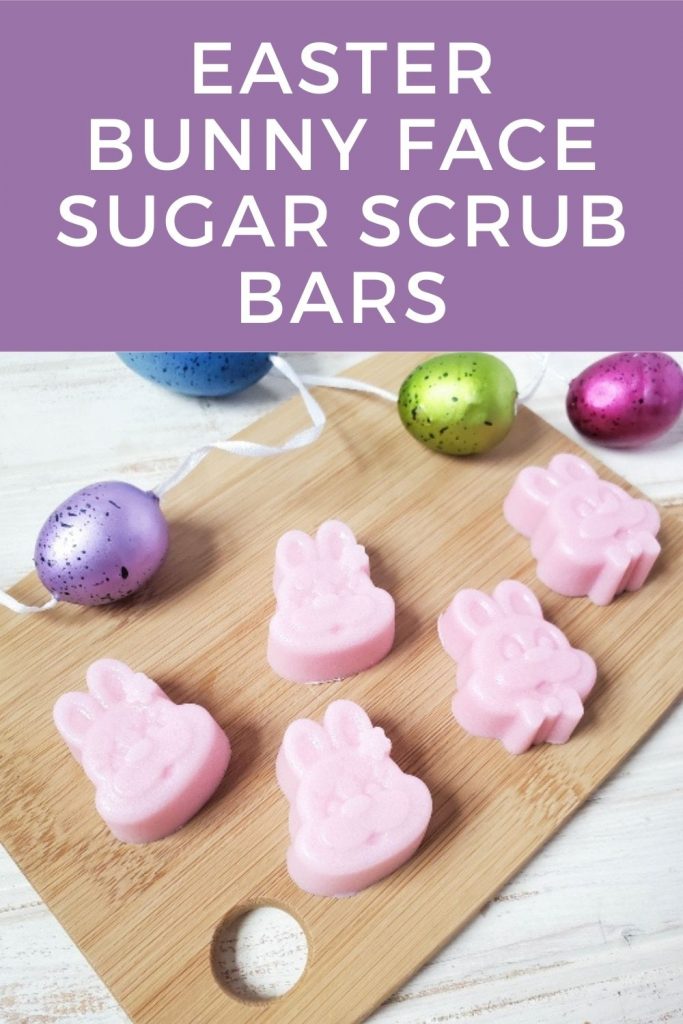 Have you ever made sugar scrub before? Will you be making these Easter Bunny Face Sugar Scrub Bars for your tween/teen?