Spooky season is almost here and I wanted to share with you this fun Halloween dessert for kids. My son loves Halloween especially when I make festive desserts for him. Without further ado, let's make Graveyard Dip for the kids.
Ingredients Needed to Make the Graveyard Dip
8oz Whipped Topping
10 Oreo Cookies
8oz Cream Cheese
Gummy Worms
1/4 Cup Milk
Black Frosting
Milano Cookies
3.9oz Box Chocolate Pudding
Candy Pumpkins
Candy Eyes
Cookies ( For Dunking)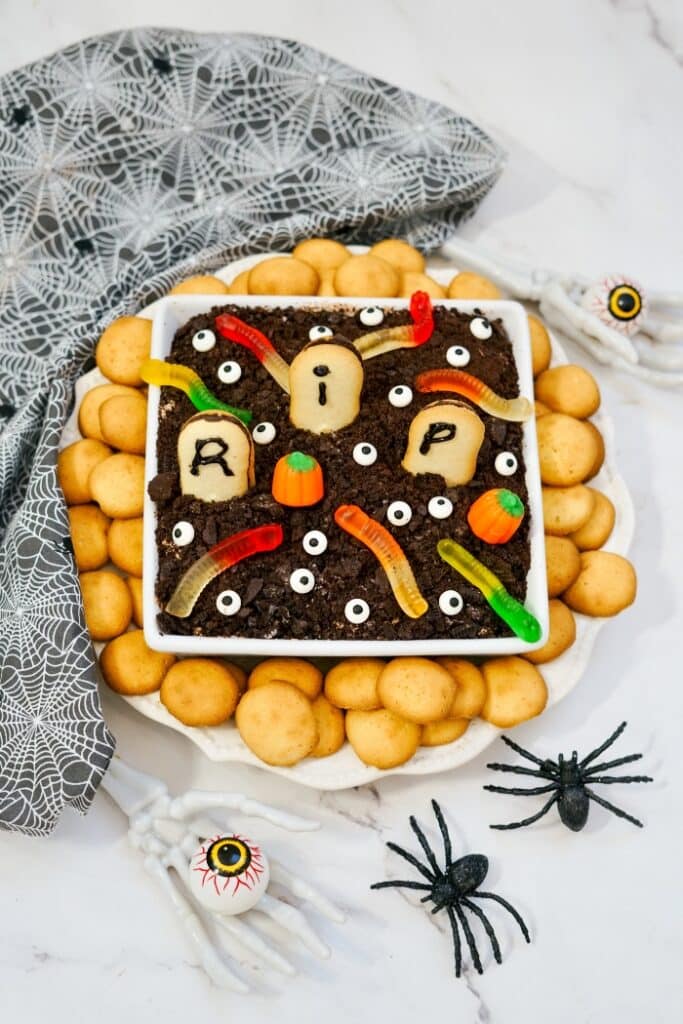 Directions
In a large mixing bowl, combine chocolate pudding, cream cheese, milk & whipped topping.
2. Place in a serving dish.
3. Crush the Oreo cookies.
4. Cover with crushed Oreo.
5. Garnish with gummy worms, candy eyes, & candy pumpkins.
6. Create grave stones with the milano cookies & frosting.
7. Place them in the "graveyard".
8. Use the cookies for dunking & enjoy!
This Halloween Graveyard dip should be a hit with the kids. My son loves it when I make festive desserts especially around Halloween. It is his favorite holiday. You can even take this fun dessert to your next Halloween party too.
Will your kids enjoy this graveyard dip?