Prescription prices are soaring faster than the cost of inflation and patients are now suffering the consequences of the rising prices. It is no wonder more people are in for sticker shock at the pharmacy. Especially, those on a fixed budget or those who have major health problems, are forced to make decisions that could ultimately impact their health even more. It doesn't make sense that patients are being forced to choose between their monthly prescriptions or feeding their families.
According to Bloomberg, Americans spend roughly $1,100 per person on prescription costs each year and the cost can skyrocket if you have major health problems such as rheumatoid arthritis, diabetes, severe allergies, AIDS, or cancer.
Even patients with private health insurance, are feeling the cost of skyrocketing prescription costs. Each year the cost of health insurance premiums increase or the insurance company decides to increase your out of pocket expenses to help offset the rising costs of health care.
Also, government insurance programs, Medicare and Medicaid, often pick up the tab for patients who qualify for government assistance in order to pay for their health care costs. The rapid costs have to be recouped, to keep a positive cash flow, at the federal, state, and local government. Tax increases are necessary in order to offset the rising cost of prescriptions and health care costs.
How to Avoid Sticker Shock at the Pharmacy
No one should have to be forced to skip taking medication that a doctor prescribed. Some patients, like myself, rely on prescription medication in order to prevent further complications. Going to the pharmacy shouldn't come with sticker shock. Let's take a look at some ways to avoid sticker shock at the pharmacy.
Do Price Comparisons
Most pharmacies will price match a competitor's price in order to keep your business. Never be afraid to reach out to several pharmacies in your area and inquire about the cost of your medications. A competitor's price must be based upon the exact dosage, strength, and quantity that is on the prescription from your doctor. Having an idea of what your prescription costs before heading to your local pharmacy can help reduce the sticker shock. Do remember that the cost of the medication is based upon the cash price and the prescription cost isn't calculated with your insurance company until it is processed. Sometimes the insurance cost is higher than the amount you would pay if you paid cash for it.
Use Generics
Most doctors tend to write prescriptions allowing you the choice to pay for the brand name or the generic. However, there are times when a doctor doesn't prescribe a medication that currently has a generic available. If your doctor writes one of these prescriptions and you are hit with sticker shock at the pharmacy, ask the pharmacist to call your doctor's office and request an alternative medication that is available with a generic. Sometimes, drug manufactures publish coupons for expensive brand name medications, do check for coupons too.
Search for Money Saving Coupons
As previously mentioned above, generic drugs are the cheapest when they are available but sometimes there isn't a generic option available. When there isn't a generic available or the doctor feels this is the best medication to treat your condition, always check to see if the manufacturer has coupons or a co-pay assistance program. The coupon or co-pay assistance program allows you to get your medication with a steep discount. Most coupons or co-pay cards, have to be submitted to your insurance company before they are able to submit the savings card.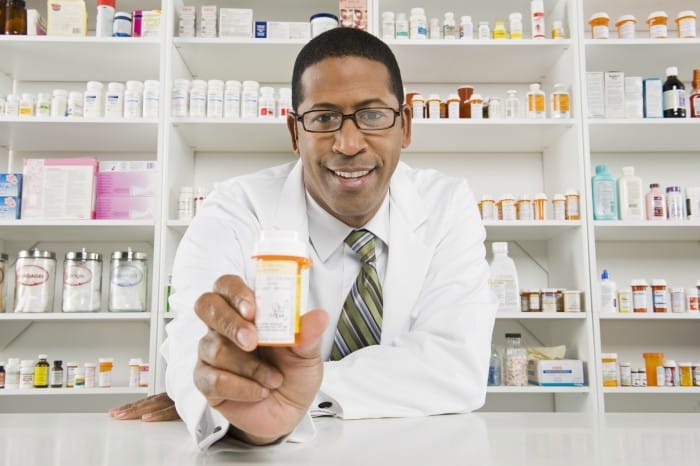 Find a Reputable RX Savings Card
Most people assume that the cost of their prescription is cheaper when a claim is filed with the insurance company. Sometimes it is but other times you will discover that the cost of the medication is higher in some instances. The best way to avoid sticker shock at the pharmacy is to sign up for a reputable RX savings card, such as Singlecare.
Singlecare offers a free prescription savings card that can possibly lower the price of your prescriptions at a reduced rate. The savings card can potentially save you up to 80% off prescriptions and avoid sticker shock at the pharmacy counter. It even offers prescription savings on most medications, including Chantix discount.
Savings are based on the medication prescribed and the pharmacy where you are going fill your prescription. This card IS NOT an insurance plan. You can get savings using Singlecare's RX Savings card at 35,000 pharmacies nationwide including popular pharmacies like Walmart, CVS, and Walgreen's.
Do you remember hearing on the news that the Epipen price skyrocketed overnight and it left many patients with sticker shock at the pharmacy? The Epipen is a great example of a rapid price increase in a short amount of time. The Epipen went from $265 and soared to over $600 when a generic was expected to arrive. The Epipen caused a huge political uproar and it just goes to show you that drug companies can drive up the price of their product even if it hurts people who can't afford it.
Enroll in Pharmacy Reward Programs
Some pharmacies such as CVS, Walgreens, and Kmart offer rewards to their customers just for filling their prescriptions with the retail chain. Most pharmacy reward programs are free to customers. Just sign up and start saving on your prescription cost. Some programs allow you to accumulate points or rewards that you can use the savings on other purchases in the store.
Remember to scan or use your phone number at the register each time you pick up your prescriptions. If you forget to scan your rewards card or enter your phone number, the prescription isn't eligible for rewards. Most rewards have to be used within a certain period of time, so it is important that you pay attention to the expiration dates.
Inquire About Samples While at the Doctor's Office
The best way to avoid sticker shock at the pharmacy is to ask your doctor if they have any samples available to give you. Most doctors will give you samples for a medication that requires only a short dose. When a new medication comes out, the drug manufacturer will often leave samples with the doctor so that the doctor can test the new medication on patients.
Health care and prescription costs are rising so quickly and leaving many people with sticker shock at the pharmacy. For families who live paycheck to paycheck and elderly patients, the increased cost of prescriptions are being forced to forgo their medications or asking their doctor to try a cheaper alternative.
Also, patients who have significant health problems are faced with high deductions or copays, often worry about how they are going to afford to treat their ailments. No one should have to worry about forgoing treatment in order to feed their family. The health care system in the United States is severely broken and needs to be overhauled so that everyone has access to quality health care at a reasonable price.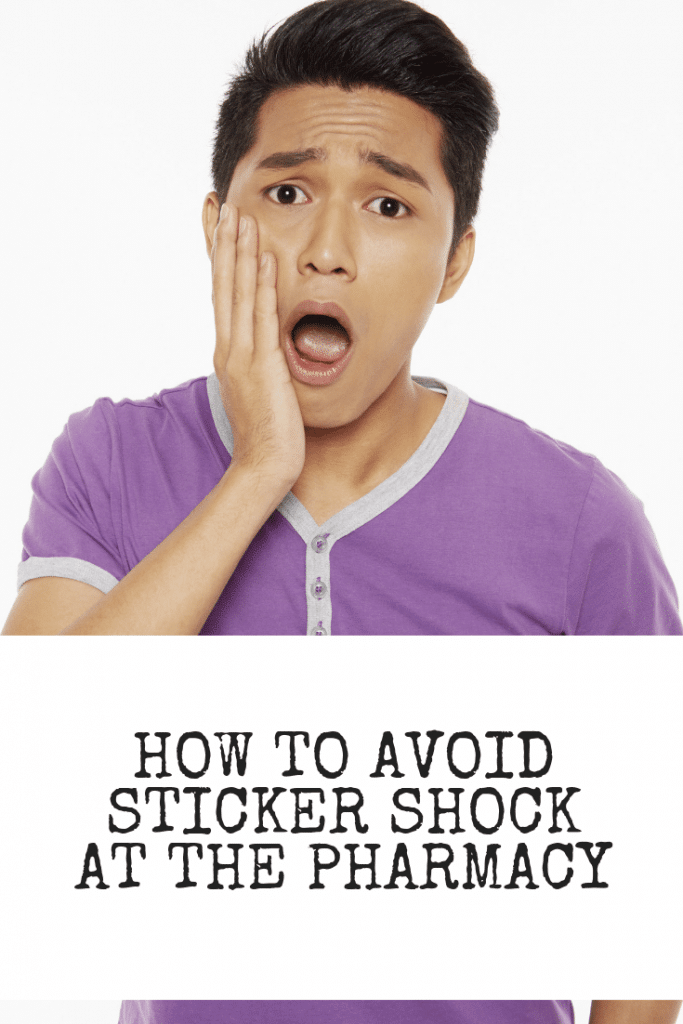 How do you avoid sticker shock at the pharmacy?