When summer ends, it seems as if there is plenty of time before the holidays. Then, before you know it, the holidays are right at your door! If you plan for special times with your loved ones before the holiday rush, you'll avoid the stress of trying to figure out how to make each moment memorable. If you hope to create some moments you'll never forget with family and friends this year, read on as we discuss how to create wonderful memories this holiday season.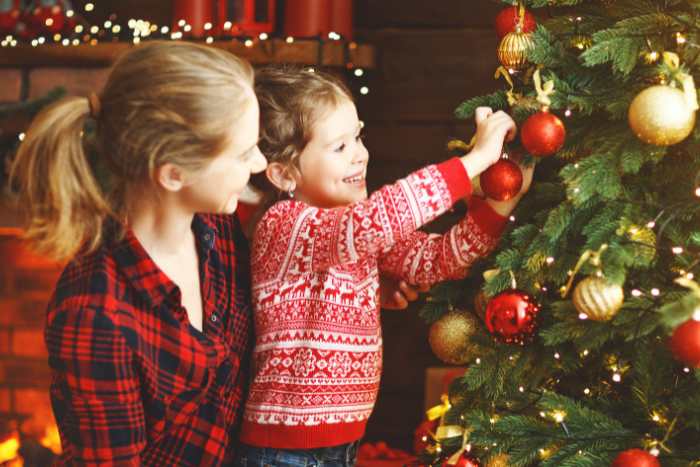 Decorate Together
Halloween, Thanksgiving, and Christmas are all the perfect times to decorate the house and create a fun atmosphere. Sometimes, it's tempting to do all the decorating yourself to save time. However, when you involve the entire family, you create memories that can last a lifetime. Dig out the decorations and stop worrying about what goes where. Just have fun together!
Take Plenty of Pictures
Taking pictures of what you eat at each meal has its place, but the most important photos are the ones of the family together. Remember at each event and throughout the season to take plenty of pictures of your friends and family together. Here are some moments to capture:
Setting the table for Thanksgiving
Cooking and baking together
Decorating the Christmas tree
Make sure to snap pics of family traditions as well. One fun idea is to choose fun outfits for a memorable annual family photo. Seeing how the choices change through the years when you all look back will give you plenty of laughs and smiles. 
Volunteer Together
The holidays are tough when people are hurt or alone. Together, as a family, you can create wonderful memories this holiday season by volunteering your time together. If you aren't sure how to volunteer, consider:
Collecting donations for holiday drives
Blessing a family with gifts anonymously
Serving meals at a homeless shelter
Shopping for a food pantry
Your area may have specific needs and places to volunteer your time.
Enjoy Family Recipes
You want your kids to know all the best family recipes, and the holiday season is the perfect time to bring everyone into the kitchen and pull out old cookbooks. Family favorites mean more when the whole gang knows how to make them. Ask everyone to set aside a Saturday and have fun making a mess together in the kitchen.
You know your loved ones better than anyone else does. Use these tips to get you started making holiday memories and consider each other's personalities as you think of some more.
Do you want to know how to create wonderful memories this holiday season? Which of these things will you do with your family?