What are the most commonly inherited items? With the crisp fall weather and the holidays quickly approaching, I can't help but think of the family members who will be missing from holiday parties. Losing a loved one is difficult and memories of them are always tender during the holidays. However, many of our loved ones have left us stories and items to remember them by.
5 Commonly Inherited Items
Here are five commonly inherited items.
Jewelry
When I was a girl, we spent a lot of time at my grandparents' homes. There wasn't much to do at their houses though, so my siblings and I would explore, play outside, and go through my grandparents' things. While we visited my dad's mother, we would always play with her jewelry. She had a lot of fun necklaces, bold bracelets, and clip-on earrings to try on, and sometimes my sisters and I could convince my brothers to play dress-up with us. When my dad's mother passed on, I inherited one of my favorites of her necklaces and wore it as my "something old" on my wedding day.
Recipes
At my other grandma's house, we would spend a lot of time coloring or baking. My grandma could make the best cinnamon rolls. They were perfectly baked on the outside, gooey on the inside, and topped with a perfect dollop of sweet frosting. One year she taught me and my sisters how to make them. I'll always cherish the memory of that day. As we baked together, she told us all about her childhood and as the middle child of twelve children she had plenty of stories to tell. When she died, my favorite thing I inherited from her was a recipe for cinnamon rolls, which are still delicious.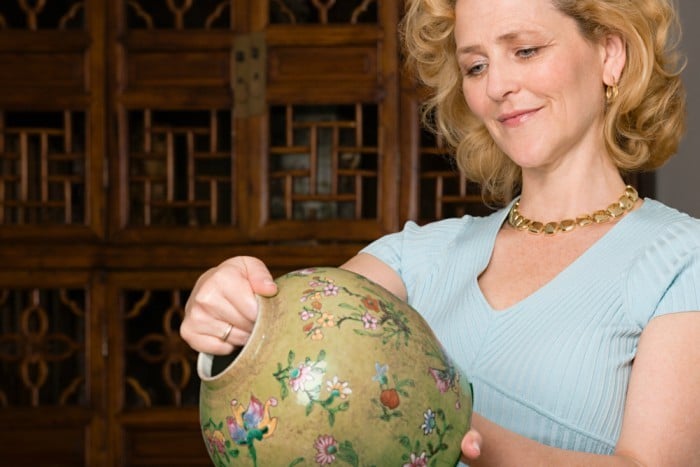 Furniture
My mom's mother had a lot of eclectic pieces of furniture in her home, like a grandfather clock, an antique sewing machine, and a curio cabinet. I remember staying the night at her house one weekend and waking up to the loud toll of the grandfather clock. Years later, the clock has stopped, but it remains a beautiful and memorable piece in my mother's home, along with the other furniture from her parents.
Coins
After my dad's parents had both passed away, we spent some time cleaning out their house. We found some things that were useful or memorable that we kept, but we never expected to find something of real monetary value. In my grandpa's office closet, my dad found a random bag full of silver coins. Some coins were relatively old and had increased in value. Unless you collect coins, you may not be interested in keeping any coins you inherit. If that's the case, places like infinitycoins.com will buy them from you.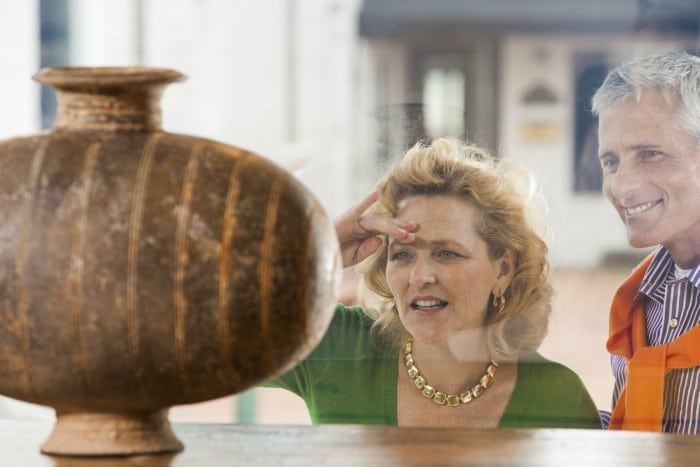 Quilts
My husband's grandmother was a talented quilter. She made dozens of quilts for her grandchildren and they were all amazingly different and intricate. His grandmother died before my husband and I were married, but in a way, she still left me something. I love that she gave each of her grandchildren a quilt to use after they were married. Our quilt is soft and white with different-patterned material sewn throughout. It is a beautiful blanket and I love thinking of the love and care she put into each stitch.
Inheriting something from a loved one, even if it's a simple story, is a wonderful gift. I love the items I inherited from my grandparents. They help me remember the wonderful people they were and the memories we had together. This holiday season, take a moment to share the memory of your loved ones and allow them to be a part of the festivities.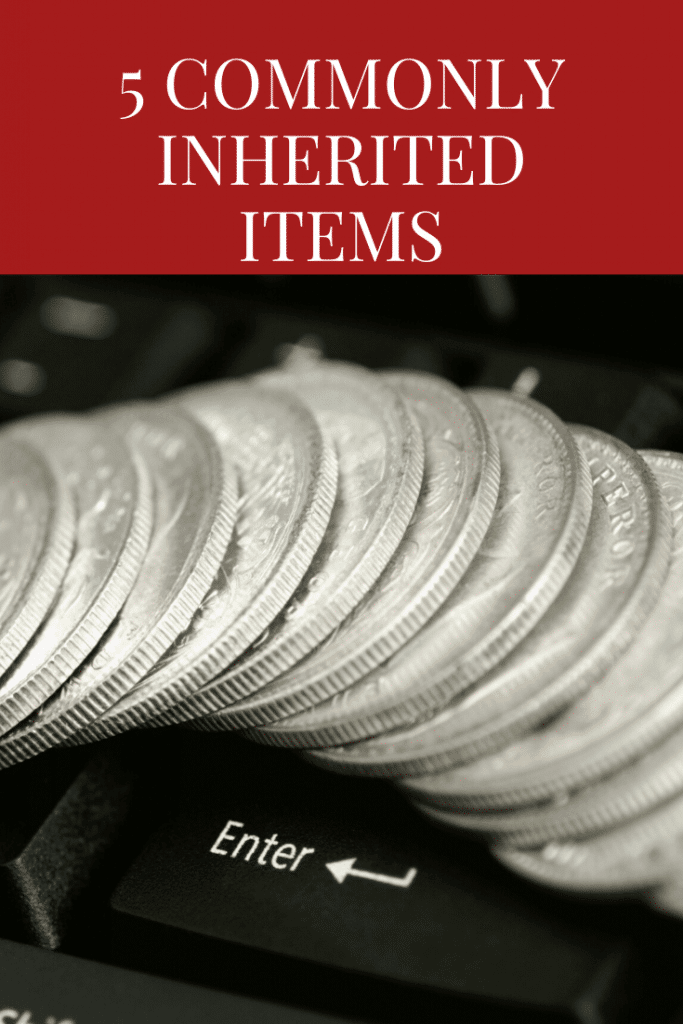 Have you ever received any of these commonly inherited items from a family member?