This year I vowed to make more goodies as I am learning how to make homemade treats for the kids. A little over a year ago, my youngest son challenged me to make him a homemade birthday cake with the whipped topping. Challenge accepted. I discovered that it was fun and something that I enjoyed. I've always wanted to be able to do it but never tried until he challenged me.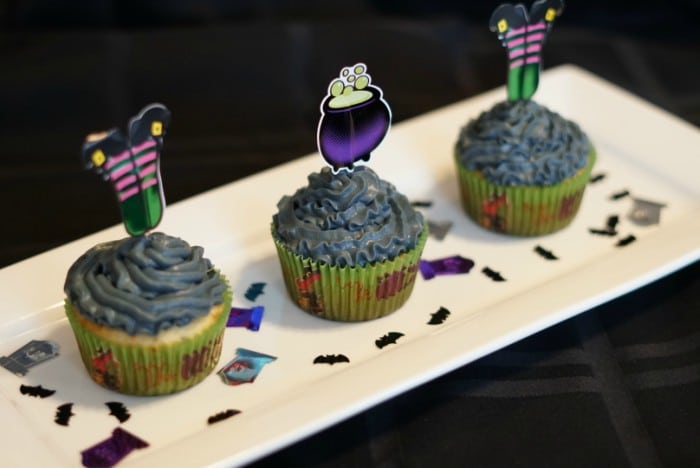 As I am learning how to make treats and goodies, I figured that I would share them with you. Because if I can do it, so can you. So without further ado, here are my Witch & Cauldron cupcakes.
Ingredients Needed:
Box of Halloween Funfetti Cake Mix
Witch's Feet and Cauldron Cupcake liners and toppers – Walmart Sold Out Quickly. These are similar: https://amzn.to/35ZQsMy (aff link)
1 Jar of Wilton Black Icing Color
Vanilla Flavoring (clear works best for light-colored icing)
Powdered Sugar
For Buttercream Icing:
You will need two sticks of butter. I shared the recipe here.
For Whipped Icing:
You will need 1 small carton of heavy whipping cream, agar-agar (recipe here) or unflavored gelatin (recipe here) to stabilize the icing. I haven't shared this recipe on the blog yet but I will get to it soon since I didn't take the process photos.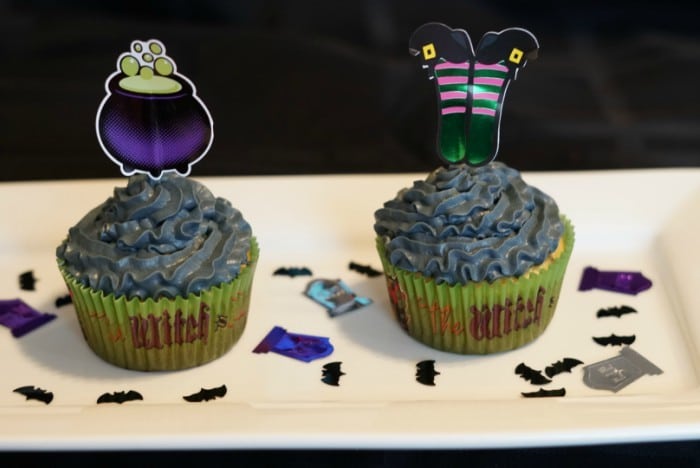 Directions:
Make cupcakes according to the package and allow them to cool completely before frosting them.
While your cupcakes are baking, begin making your icing and use the recipes above.
Once cupcakes are cooled, spoon the frosting into a piping bag.
Add the desired tip and pipe the icing onto your cupcake.
Top with the witch's feet and cauldron cupcake toppers.
Serve and Enjoy!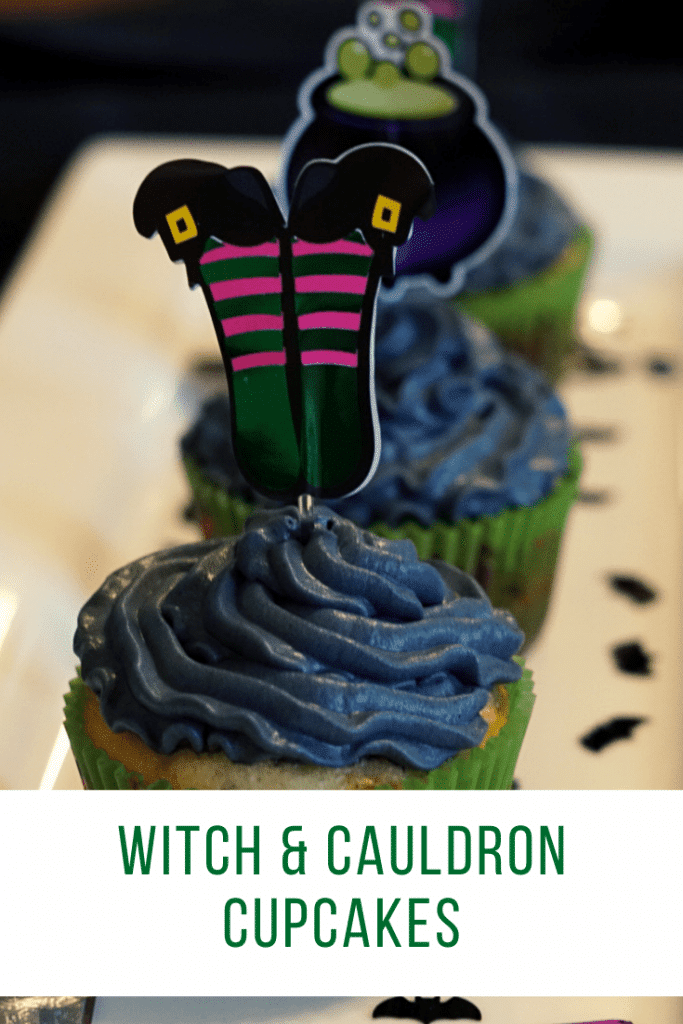 Have you ever made Halloween cupcakes? Would your kids love these Witch & Cauldron Cupcakes?