Are you currently homeschooling your preschooler? Check out these monkey lesson plays for preschoolers that were inspired by Curious George. Curious George is a fun, loving monkey who can't help but cause mischief around him. He has been capturing hearts and minds since 1941 when Houghton Mifflin published his first book. The first book is still an iconic book that hasn't ever gone out of production. Throughout the years, Curious George has been featured on PBS television and even debuted in several movies.
Monkey Lesson Plans for Preschoolers
As you are prepping your lesson plans, check out our monkey lesson plans for preschoolers.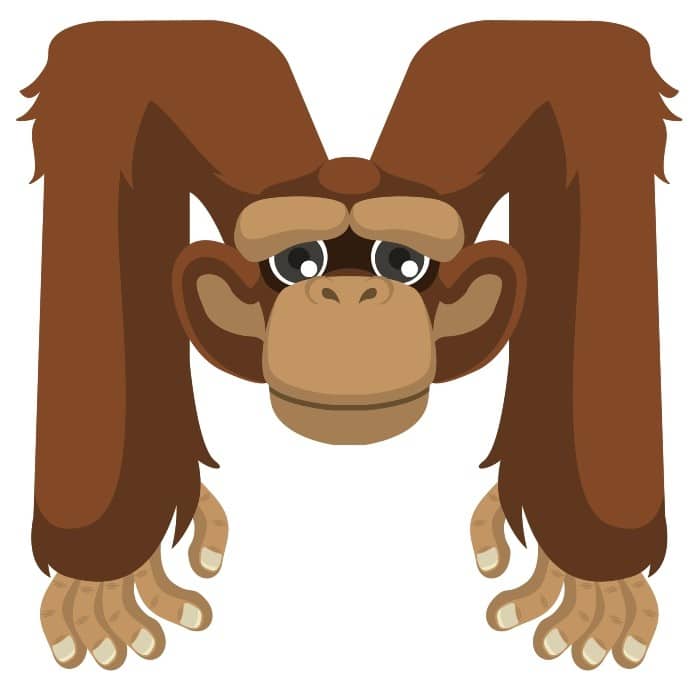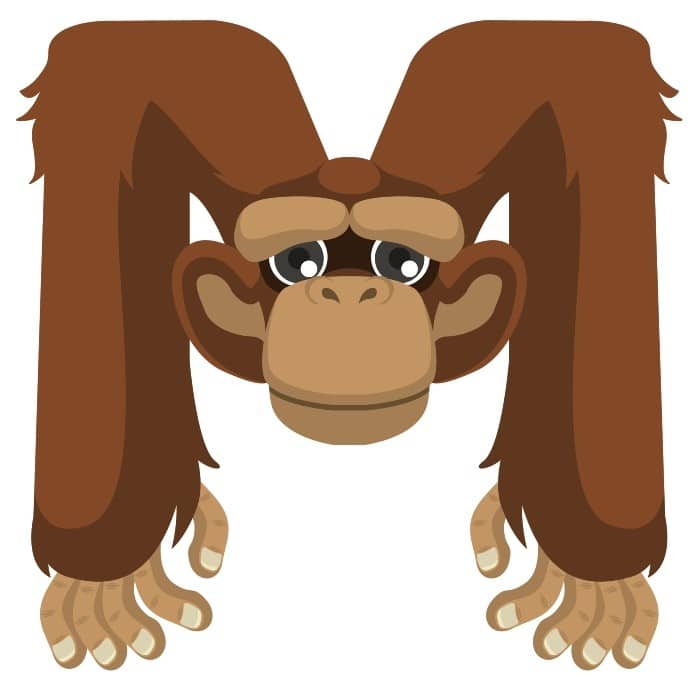 Monkey Life
The monkey exhibit is always a hit with the kids. They enjoyed watching the monkeys interact with each other and climb all over the exhibit. Monkeys are fascinating because they are the closest animal to human beings. While a class trip to the zoo, is likely out of the question but there is plenty of information about the way monkeys live in books, monkey videos such as this one on YouTube, and science magazines like National Geographic for Kids.
Monkeys typically live in the forest, high up in the trees. While most people think that monkeys just eat bananas, this is untrue. They eat a variety of meat and plant-based foods.
Monkey Math Lessons
As you are planning your day, add these fun math monkey lessons for preschoolers. They will love that you planned a week's worth of lessons as they learn about monkeys.
Monkey and Banana Counting Cards: This monkey matching game will turn learning numbers 1 to 10 a game and kids won't even realize they are doing simple math.
Barrel of Monkeys 0-31: Create your own math addition and subtraction problems, matching game if you print out two sets per student, or let your child make a monkey calendar. There are so many possibilities with these monkey lesson plans for preschoolers.
Barrel Monkey Counting Games: Each student will need a barrel of monkeys for this activity. Add white stickers to the monkey's belly and number them 1 to 12. Then you can let your students put the monkeys in order from 1 to 12 or 12 to 1, call out a number and ask them to find it in the barrel, or come up with your own idea.
Monkey Craft Ideas
Monkey around with these fun monkey craft ideas for art class. Preschoolers can make these fun monkey crafts while learning about these fun primates. Check out these fun craft ideas:
Monkey Sensory Bin
Sensory bins are very popular for preschools and you can go wrong adding a monkey sensory bin. You can even add it to your monkey lesson plans too! For this activity, you will need a plastic bin filled with green-colored rice. Then purchase plastic monkeys (barrel monkeys would be perfect), bananas, trees, rocks, twine, or anything else that you can find that is monkey related.
Curious George is a childhood favorite for many generations. During class, you could show one of the episodes and then discuss what the story was about. He is also a great way to get your kids excited about learning about monkeys. Use these ideas to make your monkey lesson plans for preschoolers.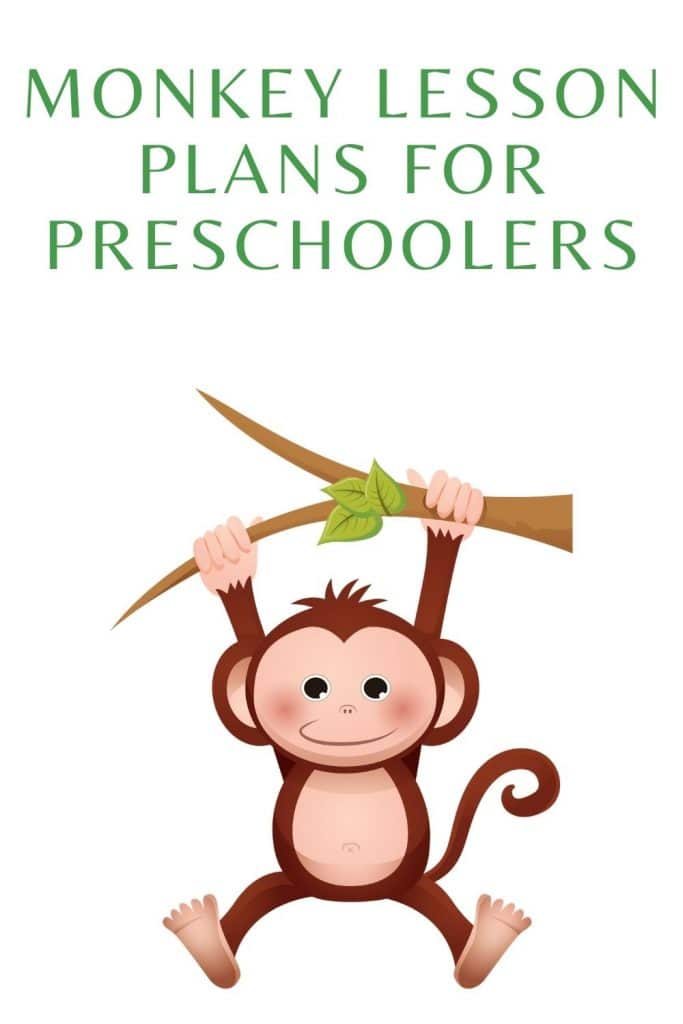 Do you have any additional ideas for monkey lesson plans for preschoolers?