Going to the movies is a special treat in our home. Our local movie theatre offers a reduced price during the week; however, since we still have school-aged children it makes it hard to go. Plus, we always enjoy hosting a family movie night at home. We always let the kids pick out the movie that they want to see and then we pop popcorn or much on other snacks. What movies do you have on your spring break movie bucket./list?
There were so many good movies that were released over the last several years that we haven't seen yet. I feel like we have a long list of movies that we need to watch on our next family movie night. It is crazy how fast this year has flown by and that the kids are out on Spring Break next week. I am not quite sure who is looking forward to it more, me or the kids. 🙂
Our Spring Break Movie Bucketlist
I wanted to share with you our bucket list of movies that we want to watch over spring break. c
Coco
Lady and The Tramp
Cars 3
Trolls
Angry Birds
The Secret Life of Pets
Sing
Boss Baby
Kung Fu Panda 3

The kids will be out next week for Spring Break and since they are out of school I plan on spending extra time with them watching our favorite movies. We don't go to the movie theatre very often so when we have extra free time we love binge-watching the movies on our bucket list.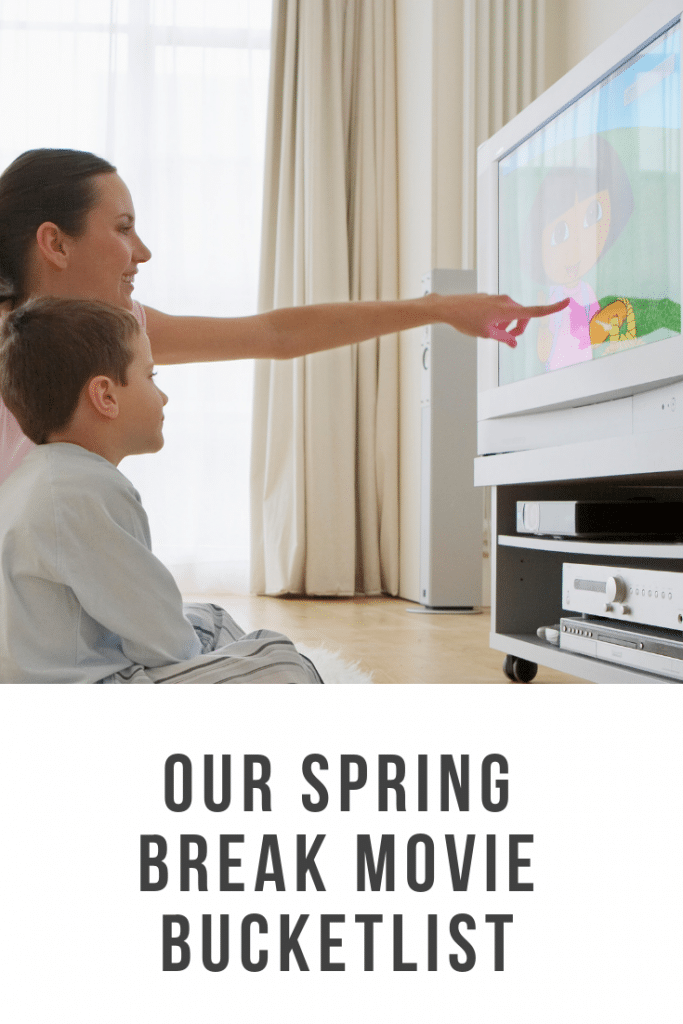 What movies do your kids plan on watching during Spring Break?