Your kid's vision and eyes are one of the most important parts of their development. As a parent, you must consider giving them the best care possible. Pediatric eye care is a significant step in providing quality living for your child or children. Take note that many eye problems and diseases can be completely treated with early diagnosis and treatment.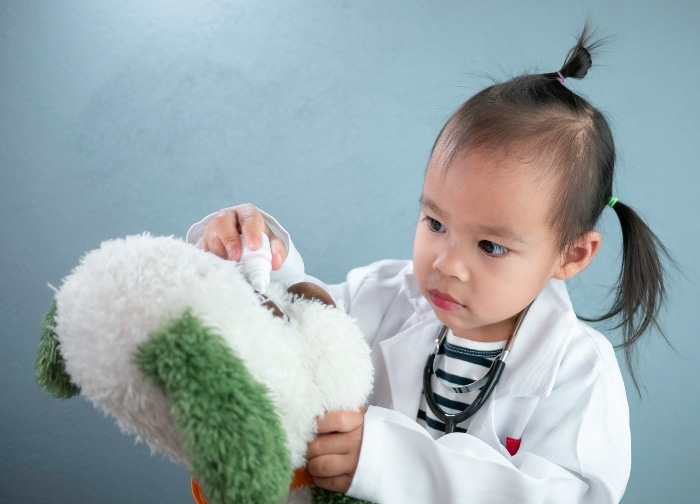 From ages 0-4 years old, your child's eyes go to rapid development. A doctor should be able to give you regular updates on these developments. More changes are expected when they enter school age. As a parent, it is your job to ensure that they get proper eye care.
Routine Medical Pediatric Eye Care
Just like a routine medical check-up, your child's eyes should also be evaluated from time to time.
•    Newborns are given a general health check by a pediatrician in the hospital nursery. For high-risk newborns (such as premature babies), infants with a family history of eye problems, as well as, those with obvious eye problems will be recommended to check with pediatric eye care.
•    Infants to toddlers should be routinely brought to the family doctor or pediatrician for a complete health check-up. Your doctor will promptly recommend a pediatric eye care doctor if he or she sees any irregularities with your child's eyes.
• At 3 ½ years, your child should get eye health screenings, as well as, visual tests that check for sharpness of vision.
•    At the start of school age or at least five years old, your child must have a vision and eye alignment check-up with their doctors. Kids who fail these tests are recommended for further evaluation and eye correction. School-age children are also routinely checked by their school physicians for vision and eye problems.
When To Bring Your Child To A Pediatric Eye Care Specialist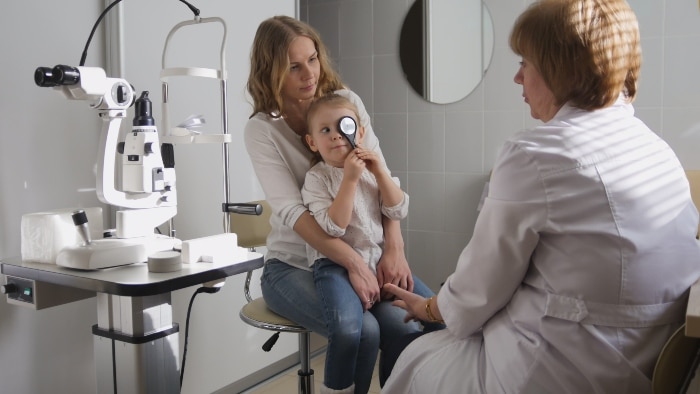 Children especially younger ones may not fully understand that they are experiencing eye problems. Moreover, parents can check for signs and symptoms that the child is developing eye health issues.
• Constant rubbing of eyes
• Poor reflexes or focus
• Extreme sensitivity to light
• Abnormal eye movement, after six months of age
• Unable to follow the movement of objects
• Chronic tearing of eyes
• Chronic redness of eyes
At school age, your child may say that he or she is experiencing eye or vision problems. Nonetheless, you can also watch out for symptoms like
•    Learning difficulties
•    Cannot read the blackboard clearly
•    Unable to see objects at a distance
•    Reading Difficulties
•    Squinting
•    Always sitting too close to the television
Most pediatric eye problems can be completely reversed by early diagnosis and treatment. Looking out for the symptoms and bringing your child to routine check-ups with a pediatric eye care doctor is one of the best ways to care for their health.
Have you ever had to take your child to a pediatric eye care center?