St. Patrick's Day is just around the corner and we created this St Patrick's Day Lesson Plans for K-2nd grade. While this is a holiday of pranks, it was a cultural and religious holiday that is celebrated around the world. On March 17th, we are known to wear green and decorate with green and gold festive colors. It is also a day where we think about Leprechauns, rainbows, and that famous pot of gold.
St Patrick's Day Lesson Plans K-2nd Grade
Have you made your lesson plans for the week of March 17th? If spring break during this time, you can plan it for the week before St. Patrick's day so that your kids can enjoy these fun St. Patrick's Day Lesson Plans K-2.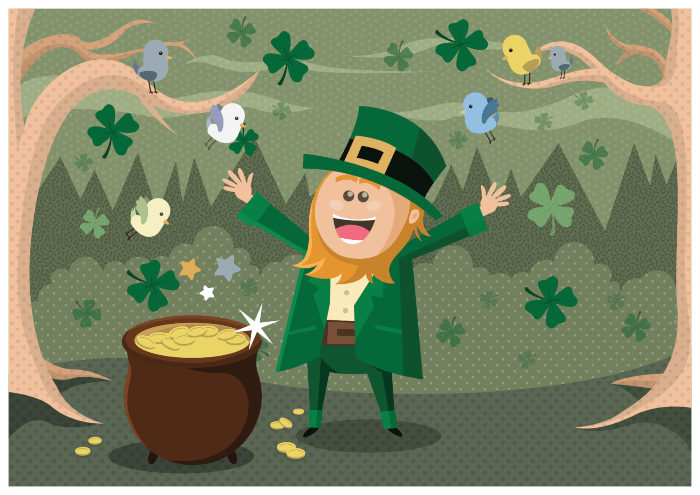 History Behind Leprechauns
Leprechauns are roughly 1-2ft tall and considered to be a type of Irish fairy as seen in Irish Folklore. Many believe they have characteristics similar to an elf or a gnome. The leprechauns can come in all different ages, shapes, and sizes. But most individuals picture a leprechaun wearing a tiny green hat, have a red beard (but not all do), green pants, and a green jacket.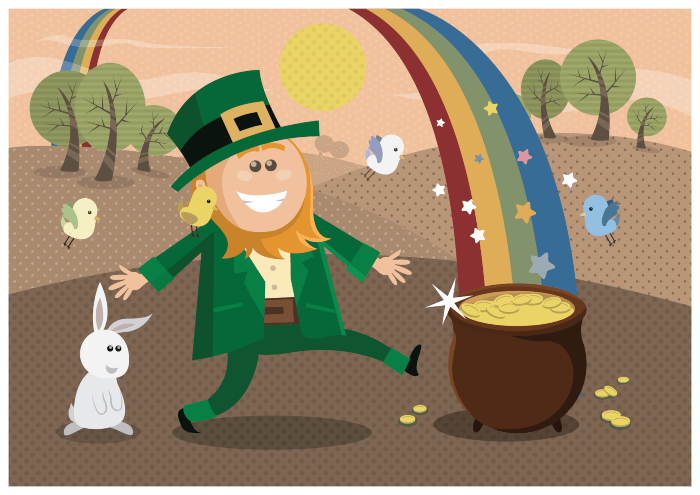 Many assume that the Leprechauns live in the woods and in family units; however, people have also seen them in other parts of the woods. Have you ever seen a small door at the base of a tree trunk? A leprechaun supposedly lives in a secret enchanted forest. What about a rainbow in the sky? They love rainbows and many people believe that they hide a pot of gold at the end of the rainbow.
Music Class
Did you know that there is are some fun kids St. Patrick's day songs available? There are several St. Patrick's Day songs for kids to choose from. Here are a few that I found on YouTube.
I'm a Little Leprechaun Song for Kids
Ten Little Leprechauns
Art Class
Have you ever wanted to build a Leprechaun trap? Leprechaun traps are super easy and fun to make. Several years ago, we shared a fun Leprechaun bait and how to build a trap, so that you can attempt to catch one this St. Patrick's Day
Write a Story – If I Was A Leprechaun Free Printables
Have you ever wondered what it would be like to be a Leprechaun? Where would you hide all day? The "if I was a Leprechaun" free printables will help them be able to brainstorm, draw what they would look like if they were a Leprechaun, and write out their story.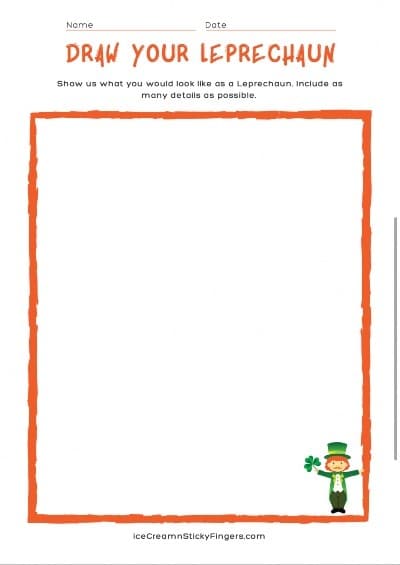 Click Here to Download the If I Was a Leprechaun Free Printable Worksheets for Elementary Students
Leprechaun Math
Implement the fun St. Patrick's Day lessons in math too. The fun theme will help make learning math a ton of fun. Check out these fun math assignments.
Morning St. Patricks Themed Worksheets
Do you need some busy work for your student? These fun morning seat worksheets are the bomb. Download the Leprechaun-themed packet here for free.
Have you already planned your St. Patrick's Day Lesson Plans K-2 Grade yet?