Do you celebrate Earth Day? Earth Day is in a few days and there are so many things that you can do to help save the Earth. It is important to save the Earth and reduce our footprint. Try these 9 easy ways to celebrate Earth Day this year.
Disclosure: This post may contain affiliate links. All opinions are 100% my own.
Plant a Tree
Have you ever tried planting a tree before? Planting a tree requires some degree of physical labor depending on the size of the tree that you intend on planting in your yard. I highly suggest that you purchase a post-hole digger, shovel, and gloves. Before planting a tree in your yard, you need to call 811 before you dig. Calling 811 can help you avoid potential problems and help you avoid cutting electric lines, gas pipes, water pipes, cable, or phone lines. Cutting into these can result in huge fines if you don't call 811 and wait on someone to come out to mark your yard. Then once your yard is marked you can start digging your hole. You can find some more tips on planting trees here to help your tree have the best start possible.
Designate a Day to Go Pick Up Trash
Designate a day to go pick up trash in your community. Most of the time trash along the highway gets picked up every few months. Gather up some family, friends, co-workers, or a group of people who want to help and find a place to go pick up trash. Then have your crew meet at the designated location where you intend to pick up trash. If you are picking up trash on the side of the highway, make sure that you wear yellow or orange reflective vests so that motorists can easily see you. Then place the trash bags where you can load them into your vehicle so that you can take them to the landfill or have them picked up as part of your weekly trash pickup.
Buy a Reusable Water Bottle
Stop wasting your money on buying expensive bottled water. Instead, buy a quality water filter for your house and fill up your reusable water bottle (aff link) whenever it is empty. If you use a water pitcher, you can leave it in the refrigerator so that you have access to cold water too.
Mow an Elderly Neighbors Yard
Mowing is great exercise. So next time your elderly neighbor or someone who struggles with getting the outdoor chores done, you can spend a little bit of your time taking care of this for them. Don't forget to weed eat and take care of cleaning out the flower beds too.
Start Using Natural Cleaners
Most of the typical cleaning supplies that you have in your home contain a wide variety of harmful chemicals and you breathe them every time that you use them in your home. Plus, using natural cleaners help keep your children safe and doesn't pollute your water supply.
Take a Shorter Shower
Start taking shorter showers. I usually always take a shower since it uses less water and doesn't get cold. When you opt to take a shorter shower, you will use less water and save some green.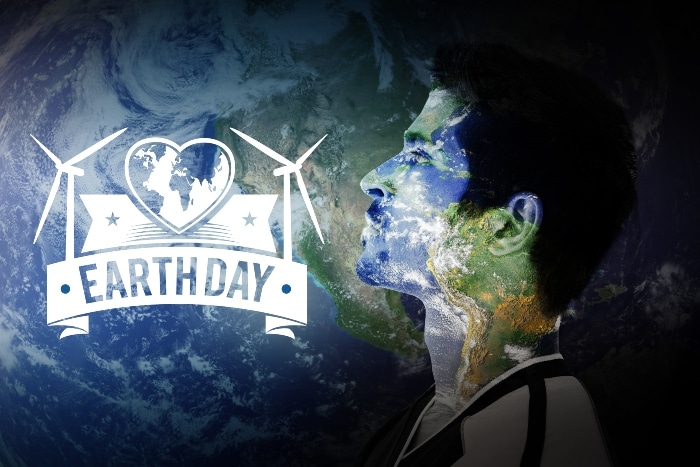 Combine Errands
I typically try to run several errands when I am out and about so that I end up saving time and money. Combining trips is usually easy to do. So next time you have several errands to run sit down and figure out how to plan to get the errands done in one trip. Do make sure that you don't leave your car idling too while you are running your errands. So if one of your errands involves a drive-thru, opt to go inside instead of using the drive-thru. Also, make sure that you keep your car properly maintained to reduce emissions and to make sure it is running correctly.
Buy Local
Opt to buy locally whenever possible. Check to see if your area has a local farmers market. You can usually find fresh fruits and vegetables from local farmers in your area.
Buy Second-Hand Products If Possible
Next time you need to buy something, it is possible that you can find other people who are trying to get rid of it. Buying second-hand products like treadmills, ellipticals, etc helps keep the items out of the landfill and you are able to score a good deal. You can even buy and sell used cell phones, iPad's, and iPhones on Gazelle (aff link) too.
Not only is it important to celebrate Earth Day but it is really important that you start taking care of the environment on a daily basis. Let's kick off Earth Day with these 9 easy ways to celebrate Earth Day this year.
How do you plan on celebrating Earth Day this year? Which of these 9 easy ways to celebrate Earth day will you do to help save our planet?