Are you looking for some fun stocking stuffers for kids? Chrismas is one of my favorite holidays and there is nothing better than filling your child's stocking with some of these fun stocking stuffers for kids. They will enjoy opening their Stocking on Christmas morning as you watch their face light up.
Check out our list of stocking stuffers:
Top Stocking Stuffers for Babies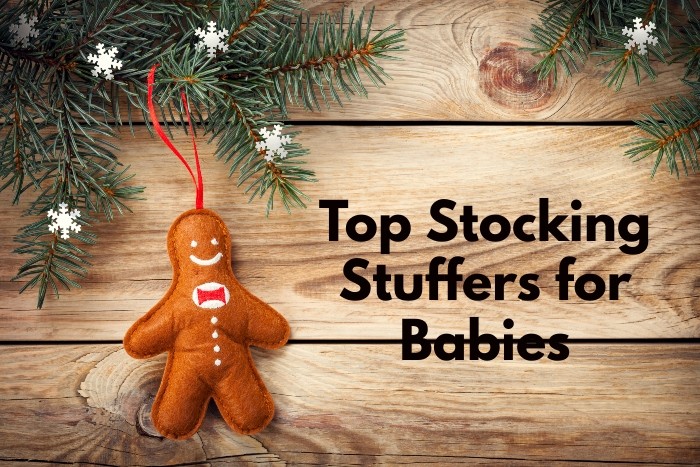 Teethers
Socks
Pacifiers
Board Books
Munchkin Float and Play Bubbles (aff link)
Frida Baby First Toothbrush
Fisher Price Maracas
Christmas Teether (aff link)
Wooden Puzzles
Sleep Sack
Onesies
Mittens
Bottles
Baby Spoons
Top Stocking Stuffers for Toddlers:
Flash Cards (numbers, alphabet, animals, shapes, colors, etc)
Blunt Scissors
Crayons (skip the cheap ones and buy the Crayola brand)
Coloring Books
Books
Playdough
Melissa and Doug Scissor Activity Book (aff link)
Brush and Comb Set
Toothbrush and toothpaste
Socks
Sidewalk Chalk
Sippie Cups
Scavenger Hunt Cards at Home (aff link)
Toy Key Set
Flashlight
Fisher Price Smart Watch
Pop Tubes
Pop it Toys
Kid's Camera (aff link)
Top Stocking Stuffers for Boys: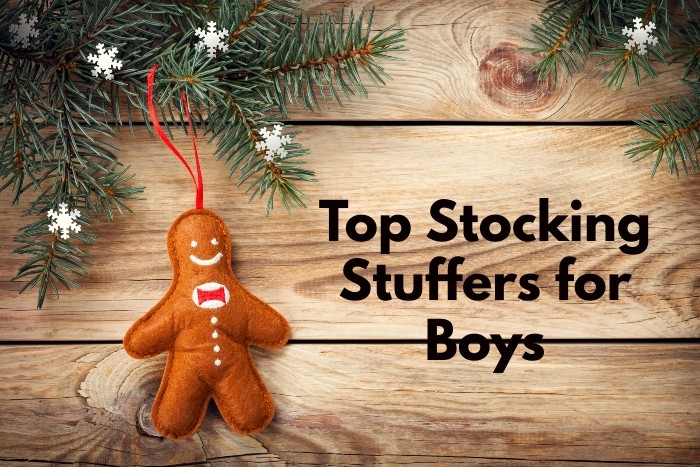 Bakugan
Hot Wheels
Headphones
10ft Long Charging Cable
Battery Charge Pack for Electronics
Bookroo Subscription Box (check out our review here)
Video Games
Gift Cards
Rubix Cube
Paracord Survival Bracelet
Insulated Water Bottle
Pokemon Cards
Snowflake Fidget Spinner (aff link)
Wikkisticks
Beiguo 4 Pack Jumbo Dinosaur Eggs
Slinky
Farting Poop Pen (aff link)
Glow in the Dark Stars
Simon (aff link)
Top Stocking Stuffers for Girls: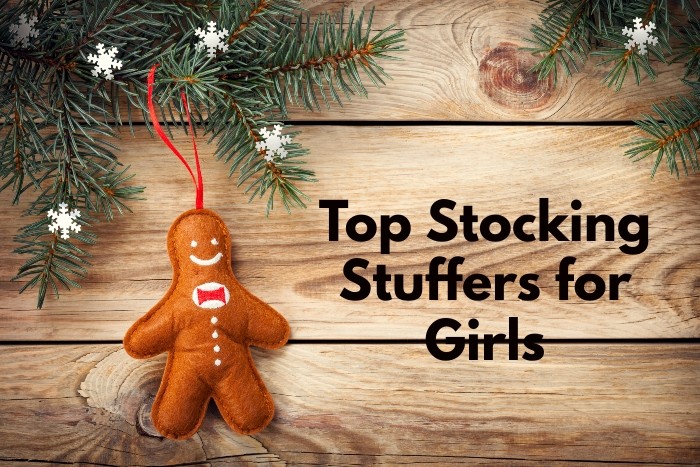 L.O.L Surprise Dolls (aff link)
Mini Brands
Hair Chalk Comb
Headphones or Earbuds
Lip Gloss
Pop It Fidget Toys
Friendship Bracelet Craft Set
Fuzzy Socks
Erasable Colored Pencils (aff link)
Bath Bombs
Sensory Stress Balls
Gift Cards
Long Charging Cable
Selfie Stick
Tripod for Cell Phone
Liquid Pen (aff link)
Craft Supplies
Card Games
Books
Pet Shop Toys (aff link)
Christmas is several weeks away and now is the time to start looking for stocking stuffers. I know that my kids always loved opening their stocking to find it filled with goodies and candy. There are over 75 stocking stuffers for kids to choose from or at least give you some ideas on what to get your child.