Are you looking for a fun way to get your picky child to eat lunch during the day? I found these cute Turkey Peanut Butter Sandwich and thought the kids would love them. Let's make them together.
Ingredients
You will need the following ingredients to make these fun sandwiches.
Directions
1. Spread peanut butter on one of the slices of bread and then place the other slice on top.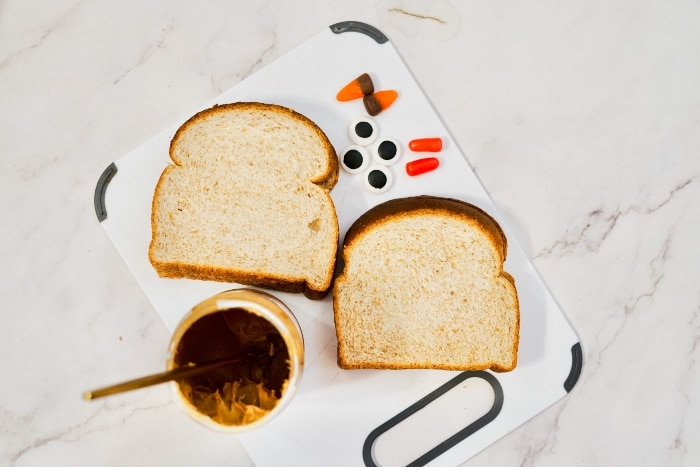 2. Cut out the center to create a Turkey body.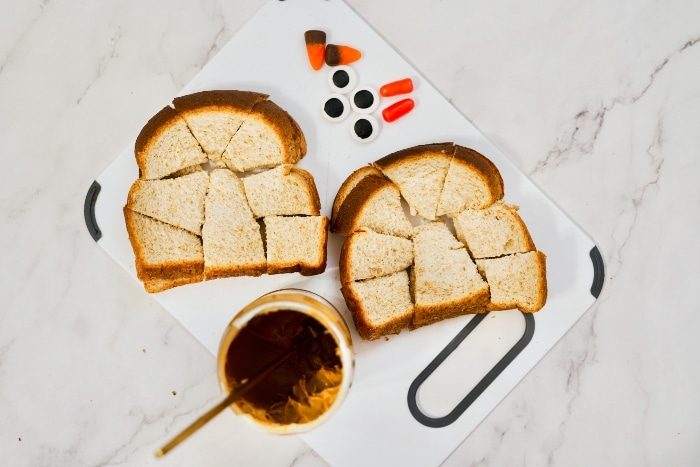 3. Then cut out squares to create Turkey feathers.
4. Using the peanut butter as glue, stick on two candy eye, a candy corn and a jelly bean to create a Turkey face.
5. Serve and Enjoy!
With Thanksgiving around the corner, are your kids getting excited for Christmas yet? My son put up our new Christmas tree last night. Yes, I know it is early but I love the glowing lights and the ambiance it puts off. We haven't decorated it yet though. I'll wait until after Thanksgiving Day to put the ornaments on it.
Do you think your kids will enjoy this Turkey Peanut Butter Sandwich?