It is hard to believe that Thanksgiving is just around the corner. My son loves this time of the year because I'm always making fun and festive treats for the holidays. Without further ado, I wanted to share with you these fun Oreo Turkey Cookies that the kids will fall in love with.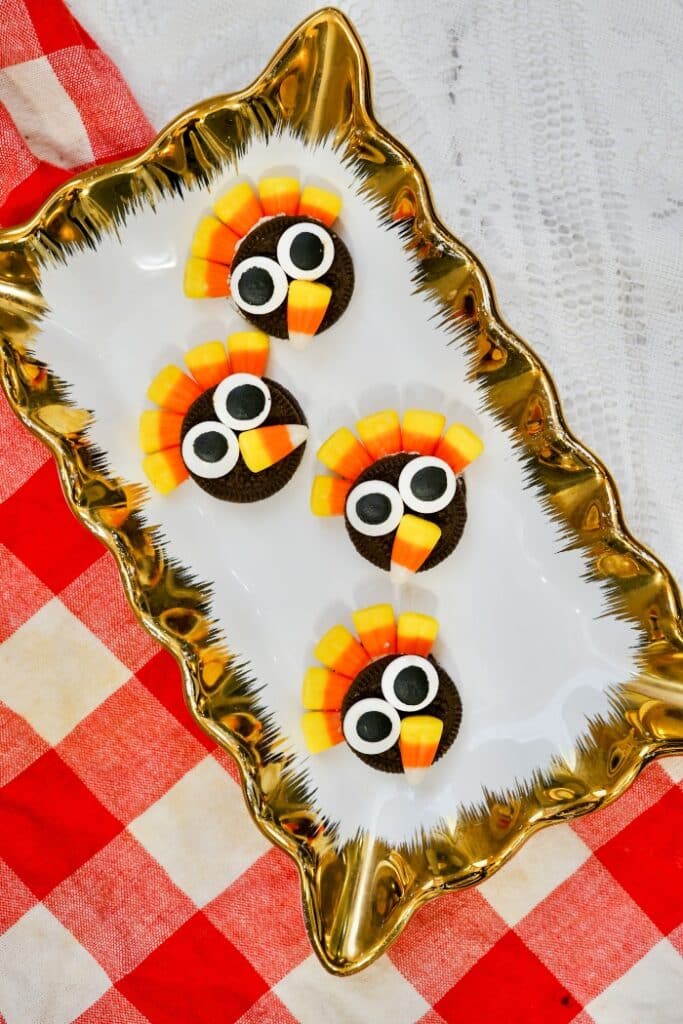 Ingredients
You will need to pick up the following ingredients to make these Oreo Turkey Cookies for the kids.
Oreo Cookies
Candy Corn
Candy Eyes (aff link)
Peanut Butter
Directions
1. Take an Oreo and carefully separate it.
2. Stick candy corns using the frosting as a glue onto the cookie to create Turkey feathers.
3. Stick the cookie back together.
4. Place two candy eyes on the Oreo using peanut butter as glue.
5. Using peanut butter as glue, stick a candy corn on the Oreo as a nose.
6. Serve & enjoy!
Are you kids excited for the upcoming holidays? I know that my son loves this time of the year. He gets fun treats too!
Check out our gift ideas here too!
Do you think your kids will enjoy these Turkey Oreo Cookies for Kids?