Our favorite season is here! We are finally waking up to the crisp fall air, the trees are starting to change color and fall to the ground, pumpkins are sitting outside of the grocery store looking for a home, carnivals and fall festivities are slowly popping up over town, Starbucks has begun selling their pumpkin spice flavored coffee, and fall decorations line the store shelves, along with the Christmas decor in some cases. Lets decorate your home for fall.
With signs of fall upon us, now is the time to update the decor in your home for the fall season. We wanted to share with your our best ideas on how to bring the fall colors indoors.
Swap the Pillows on the Couch
I love adding pillows to the couch because they are versatile and easy to swap out whenever I feel the urge. During the fall, you see orange, red, yellow, and browns outside and we want to bring those colors indoors. We usually swap out our pillows at the end of September or early October. I was even contemplating buying new ones this year when I was at Target.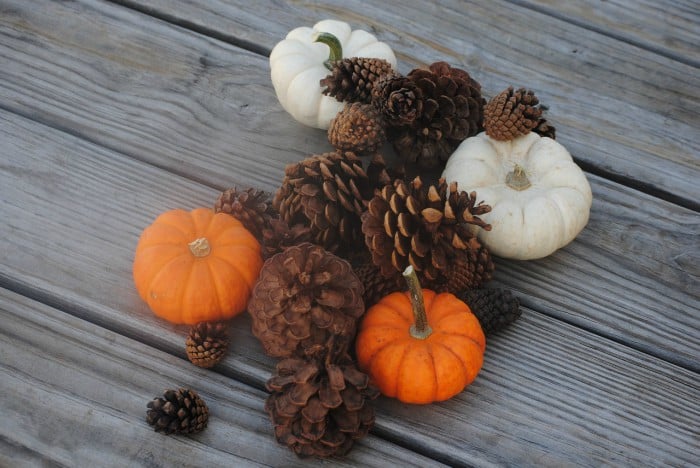 Light Fall Scented Candles
Fall scents like apple crisp, pumpkin spice, apple cinnamon, and mulled cider are some of my favorite. During the evening, I will light the candle and let the aroma fill the room.
Get Fall Inspired Place Mats
Place mats are a must in my house. The kids always tend to make a mess when they are eating and place mats make clean up a breeze. When they are dirty, I will toss them in the laundry and put them back on the table. In the fall, it is time to bring out the fall colored place mats but I noticed that my current set was looking a bit rough from years of usage. I found these cute burlap placements on Etsy. They even have a table runner to match.
Use Pumpkins on Your Kitchen Table and Around Your Home
Pumpkins are a fun way to decorate your home without costing a fortune. Most years, I will buy several pumpkins and arrange them on the kitchen table along with some fall colored flowers to create an easy fall centerpiece for the kitchen table. If you are feeling crafty, you can even paint your pumpkins off white, teal, or ombre.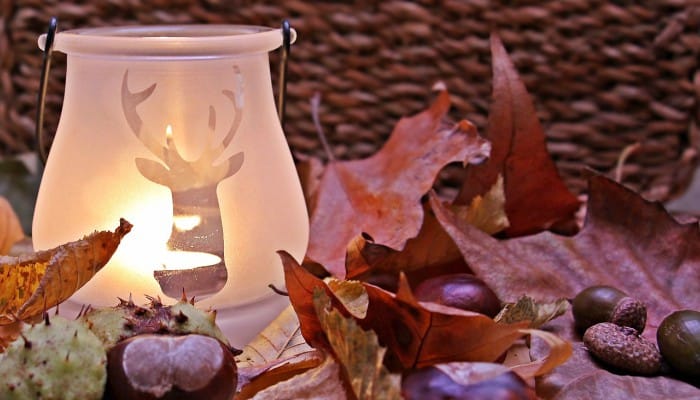 Use Fake Fall Leaves and Flowers Around the House
Dollar Tree is my favorite place to buy fall foliage to use around my home. You do have to shop early for the best selection of fall foliage before it gets picked over. Look for a vine of leave and several flower arrangements. You can cut the leaves off the vine and place them around your normal decor. Or you can find a place to use the entire vine of leaves.
Make Your Own Fall Garland
Get creative and make your own fall garland to decorate your doorways or use as a focal point on a wall. Pinterest is full of ideas if you are stuck on what to make. You can even get your kids to help with their craft project too.
Use Natural Decor
It doesn't get any better than free decor given by nature. Fall is the perfect time to use natural decor in your home. There are just so many things you can use. We suggest looking for fall leaves, pine cones, acorns, and any other beautiful things you might find outside.
Decorating your home for fall doesn't have to cost a fortune. We hope that you enjoy our ideas and have fun bringing the fall colors indoors.
Have you decorated your home for fall yet?