Which home renovations are worth the investment? When it comes to home renovations, several projects tend to provide a good return on investment. While the value of renovations can vary depending on factors such as location and market conditions, the following are generally considered worthwhile investments:
Kitchen Remodel
Updating your kitchen is often considered one of the most beneficial renovations. Focus on modernizing the design, improving functionality, and using quality materials. Upgraded appliances, countertops, and cabinets can greatly enhance the appeal and value of your home.
Bathroom Remodel
Similar to kitchens, renovated bathrooms can significantly boost your home's value. Consider replacing outdated fixtures, upgrading the shower or bathtub, improving lighting, and adding storage options.
Outdoor Landscaping
Curb appeal plays a crucial role in a home's overall value. Invest in landscaping improvements such as a well-maintained lawn, attractive plants, and flowers, hardscaping features like walkways or patios, and outdoor lighting.
Adding a Deck or Patio
Outdoor living spaces are highly desirable and can expand your usable square footage. Building a deck or patio provides an area for relaxation and entertaining, which appeals to potential buyers.
Energy-Efficient Upgrades
Installing energy-efficient windows, doors, and insulation can save on energy costs and attract eco-conscious buyers. Adding solar panels or upgrading HVAC systems can also increase the value of your home while reducing long-term utility expenses.
Basement Finishing
If you have an unfinished basement, transforming it into a usable living space can be a worthwhile investment. A finished basement can provide additional bedrooms, entertainment areas, or a home office, increasing your home's square footage and appeal.
Attic Conversion
Converting an underutilized attic space into a functional room can add value to your home. Consider turning it into a bedroom, a home office, or a playroom. Ensure proper insulation, access, and ventilation.
Garage Addition
Adding a garage or expanding an existing one can be highly beneficial, particularly if off-street parking is limited in your area. It provides secure parking space and extra storage, which is appealing to potential buyers.
Open Floor Plan
Removing walls to create an open floor plan can make your home feel more spacious and modern. This renovation appeals to buyers who prefer open, connected living spaces.
Adding an Additional Room
If your home has enough space, adding an extra bedroom, home office, or bonus room can increase its value and appeal to potential buyers.
Minor Updates and Repairs
Simple yet effective renovations include fresh interior and exterior paint, updated lighting fixtures, new flooring, replacing outdated hardware, and fixing any structural issues. These updates can give your home a refreshed appearance and make it more appealing to buyers.
Smart Home Technology
Integrating smart home features can add convenience, energy efficiency, and security to your property. Examples include smart thermostats, lighting systems, security cameras, and home automation systems.
Remember, the return on investment can vary depending on factors like location, current market conditions, and the quality of the renovation. It's always a good idea to consult with a local real estate agent or a professional contractor to get specific advice tailored to your situation.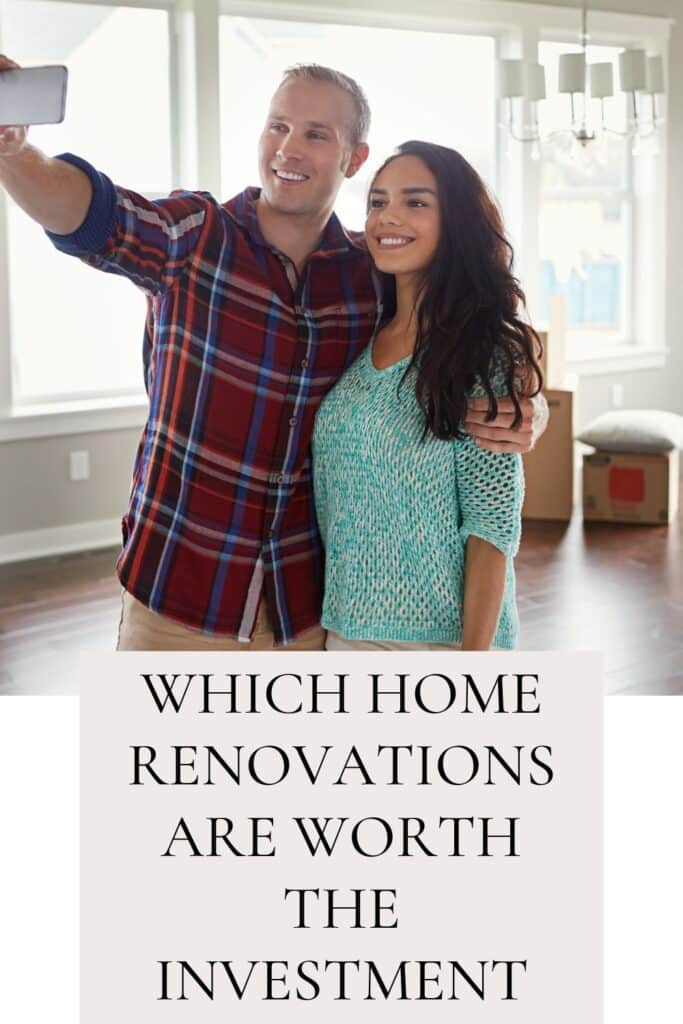 Which home renovations are worth the investment?