Are you looking for a fun class party craft? How about gathering the supplies for this edible Valentine's day tic tac toe game. I can't believe that Valentine's day is just around the corner. This year has already been flying by and it seems like the kids were just at home for their winter break. Are you a room mom for your child's classroom? Do you help plan Valentine's day class party?
Classroom Party Craft: Edible Valentine's Day Tic Tac Toe Game
My son always looks forward to class parties because he gets to socialize with his classmates, eat fun treats, make a cute craft or snack idea, and games if there is any time left. Check out our classroom party idea:
Edible Valentine's Day Game
Supplies Needed
Graham Crackers
White Tub of Frosting
Baggie or Piping Bag with tip (aff link)
Candy Hearts
Gather your supplies needed to make the Edible Tic Tac Toe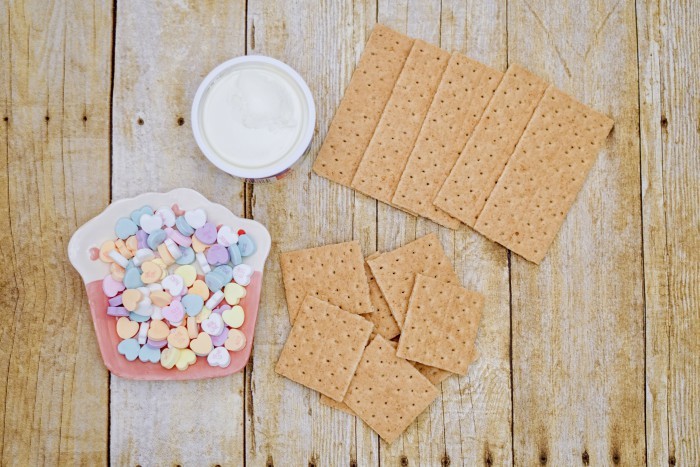 Break the graham crackers in half.
Fill baggie (cut corner) or Wilton Piping Bag with icing.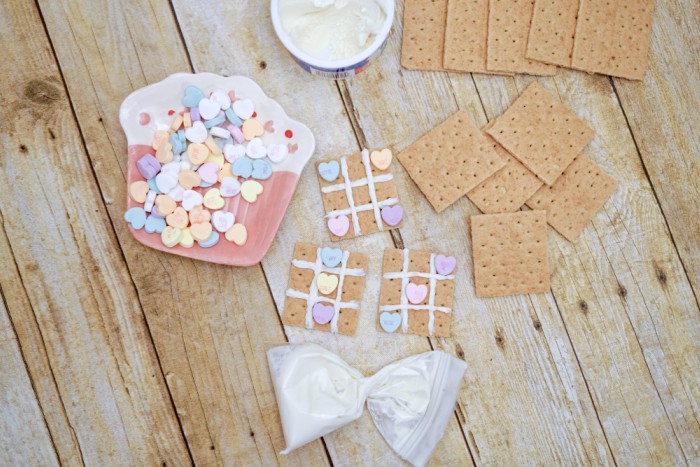 Pipe the tic tac toe board on graham cracker halves.
Use candy hearts and enjoy a game of tic tac toe!
It is hard to believe that room moms are already looking for Valentine's Day craft ideas. Not only is Valentine's Day Tic Tac Toe board an edible snack, but they can also play a game with their friends during the party.
Years ago, you could bring homemade treats to schools but with peanut allergies and other problems, its a shame that schools have had to ban them. These cute Valentine's Day Monster treats are another easy snack idea and the kids can do them by themselves too.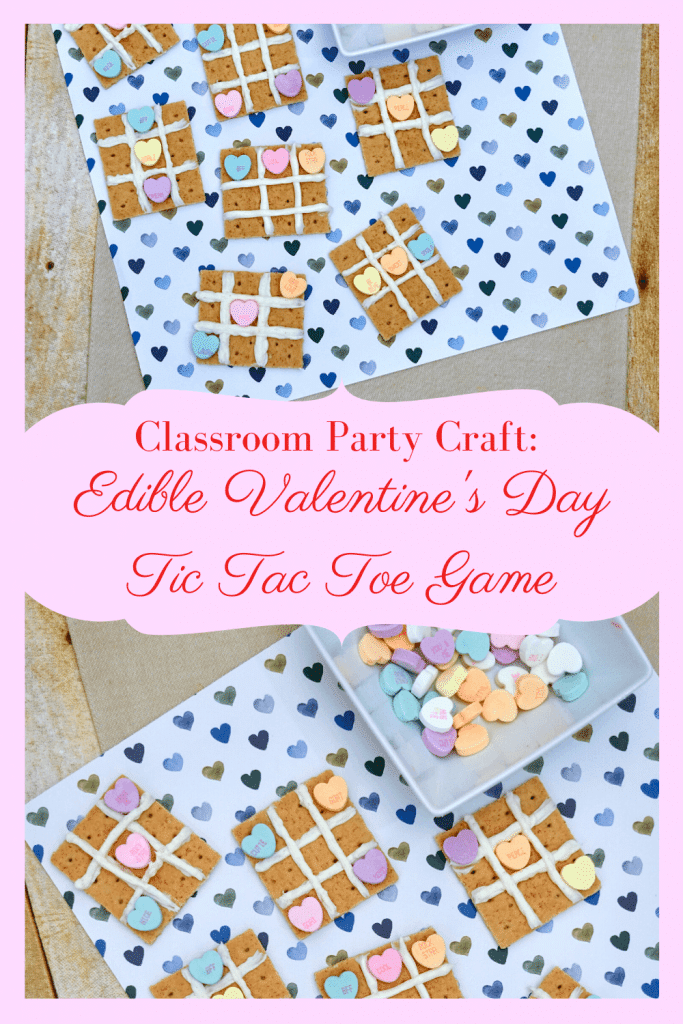 Are you a room mom looking for Valentine's day class party? Have the kids make this fun classroom party craft. Would your classroom enjoy making this edible Tic Tac Toe Game?