With tailgates, holidays, and a new semester to celebrate, fall is the best time to be in college. Even with a schedule full of classes and work, it's hard to avoid the changing leaves, cooler weather, and pumpkin spice. Here's a list of five fun fall activities for college students you can do this fall while balancing your school and social life.
5 Fun Fall Activities for College Students
Pick Apples
Depending on your location, you might be close to a local apple orchard. Picking apples is a fun activity to do with roommates or on a date as you scale ladders trying to find the perfect apple. Be sure to bring a strong, reusable bag or basket to put your apples in—they get heavy quick! Apple picking isn't free but it is affordable, plus you'll have delicious, healthy treats as a result. Or, if you want to be less healthy, use your apples to make some homemade cider or apple pie.
Visit a Pumpkin Patch
Pumpkins are the perfect fall decor to put outside of your apartment. You can leave it plain, or put down some newspaper to paint or carve it. Pumpkin patches are adorable fall hot spots and some even feature hayrides! If you aren't in an area close to a patch, simply head to your local grocery store and find your perfect pumpkin there.
Go to a Haunted House or Corn Maze
Halloween in your early twenties is an awkward stage… you still want to celebrate the holiday, but you are way too old for trick-or-treating. Haunted houses and corn mazes are a perfect compromise. They are spooky, fun, and you can go with a group of friends. If you want to dress up, find a campus or apartment complex Halloween party to go to. Grab your roommates and do a group costume, like the Mystery Gang from Scooby-Doo or the cast of Stranger Things!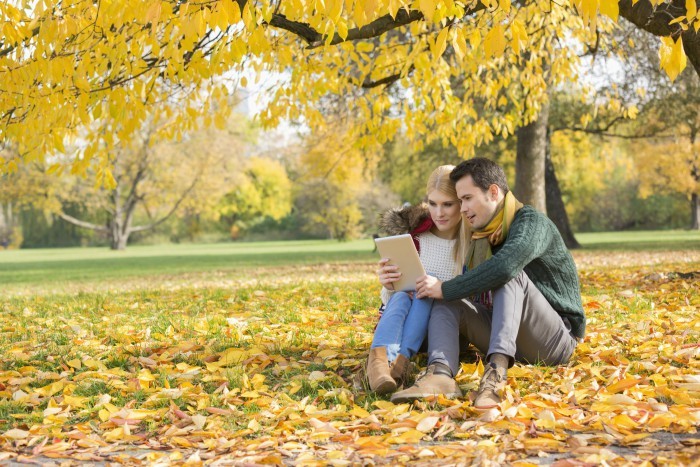 Have a Bonfire
Before it gets too cold to bear the outdoors, have a bonfire. Grab some supplies for s'mores, hot dogs, or roasted Starbursts and get cooking! Bonfires make for a great night of eating treats, listening to music, and telling stories from camp chairs or picnic blankets.
Friendsgiving
Being away from home during Thanksgiving can be tough, but chances are you won't be alone. Grab some friends and have a Thanksgiving potluck! Dorm rooms may be too small for hosting such a large feast, but apartment complexes like American Avenue have spacious apartments with full kitchens to party in.
Friendsgiving allows you to share fun family traditions with friends and roommates while still eating great food. You might just discover a new favorite side dish! After the meal, you can watch a football game together, prep for Black Friday shopping, or have a Turkey bowl.
Though you should focus a lot of time on your studies, take a break now and then to appreciate the fall season by picking apples, visiting a pumpkin patch, getting spooked in a haunted house, roasting s'mores over a blazing fire, and spending time with your friends. Fall doesn't last forever, so enjoy it while you can!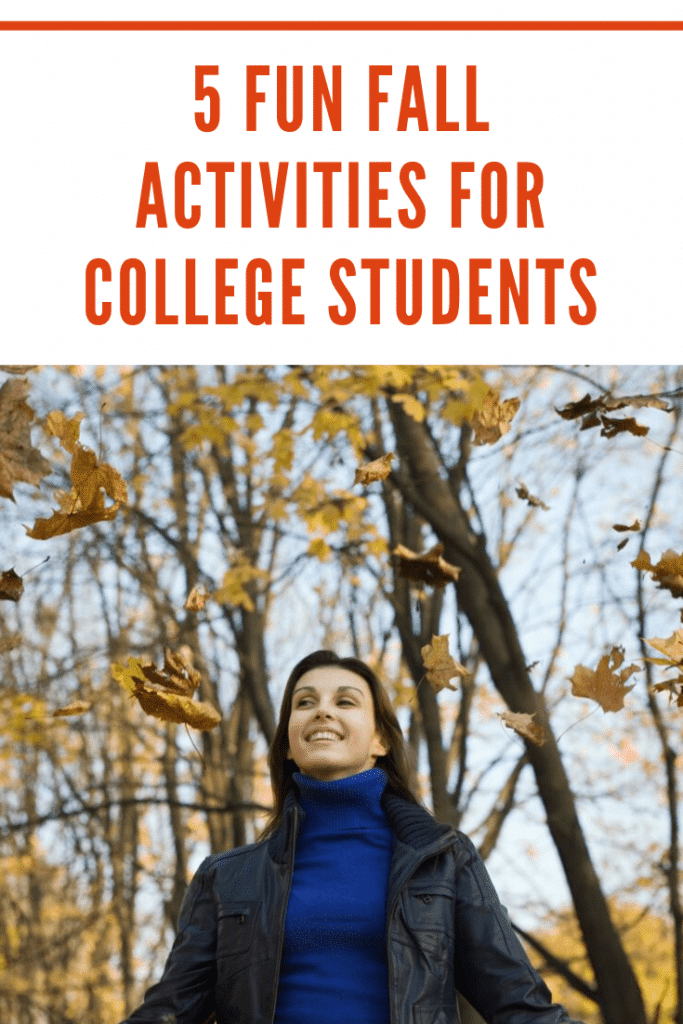 What type of fun fall activities did you enjoy as a college student?