Are you ready for fall and all of the great family fall activities? Fall is a beautiful time of year. You have endured the heat of summer, and now you get a few months of beautiful weather before winter arrives. Fall is not just a season, it's a theme. People look forward to Fall because of its colors, holidays, and weather.
7 Great Family Fall Activities
Fall is a great time to get the family out and do things together. There are many activities that can be done during the Fall, and we will just be scratching the surface with these 7 ideas.
Take a Walk
Have I mentioned that the Fall weather is beautiful? It really is though, some days may require a jacket, but many days are a perfect balance of warm sun and a cool breeze. It's perfect to get out and walk around, enjoying the weather.
Nature also puts on a show during Fall. The leaves turn bright colors, creating exquisite backgrounds as you take a walk through a wooded area. Seriously gorgeous. And once the leaves start falling, you get the wonderful sound of leaves crunching beneath your feet.
Pumpkin Patch
Your kids will love going to the pumpkin patch. You can look at literally thousands of pumpkins. Having them choose pumpkins to take home can help them increase their cognitive ability by imagining which ones would be easiest to carve. Many pumpkin patches also offer activities like slides, face painting, and more.
Carving Pumpkins
Once you pick out your pumpkins, have a family activity where you carve the pumpkins. If you have one big pumpkin have the kids brainstorm what should be carved on the pumpkin. A fun idea is to get some of those tiny pumpkins and let all of the kids chose their own design.
Leaf Piles
Once the leaves start falling, you will need to rake up your yard. The kids will love the thrill of raking the leaves up into a giant pile and then getting a running start to launch them into the leaf pile. It can be done easily multiple times, and then by the end, your yard will be clear of leaves.
Corn Maze
Classic incoming fall activity idea…visit a corn maze! People of all ages love corn mazes. They are fun, challenging, and the one time in life it is not a bad thing when you are lost. If you need to find a corn maze near you, MazePlay has an awesome corn maze locator you can try out.
Pick Apples
A Fall weekend is the perfect time of year to go pick apples. You can do a simple Google search for apple orchards close to you. You might get charged by the pound of the basket. It is a great family activity, as kids of all ages can grab the low hanging fruit, with maybe just a little help from Mom or Dad.
Backyard Cookout
The ideal way to cookout in your backyard in the Fall time is over an open fire. If you have a firepit you are ready to go. Roasting hotdogs and marshmallows over a fire is a great family activity and it takes away a night where you need to make dinner.
Fall is a great time of year for quality family time. You will find lots of available activities, and they will just about all make for a good time. Make the most of Fall this year and get outside with your kids. The weather is the best so go make the most of it before it's too cold to play outside!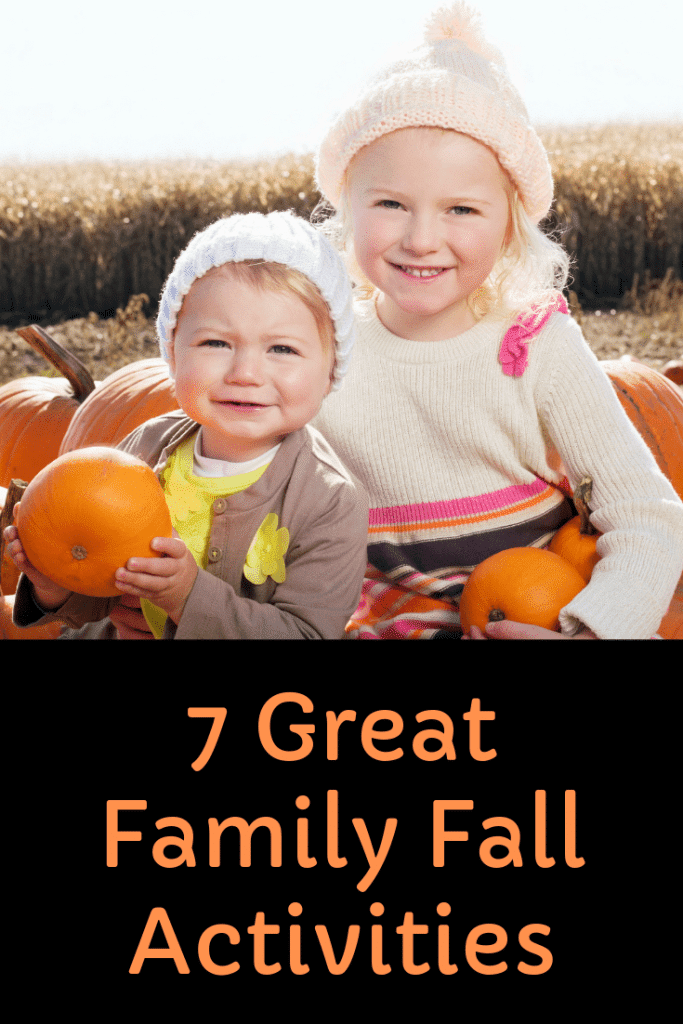 What is your favorite fall activity to do as a family? Do you enjoy these fun family fall activities?