Frozen 2 opens this weekend and I'm excited so I decided to make these Frozen 2 cupcakes. I've asked my son to go with me but he said, "mom, I don't like Frozen anymore." Insert sad face. I was really hoping that he would go with me to see it but it looks like I will be going alone.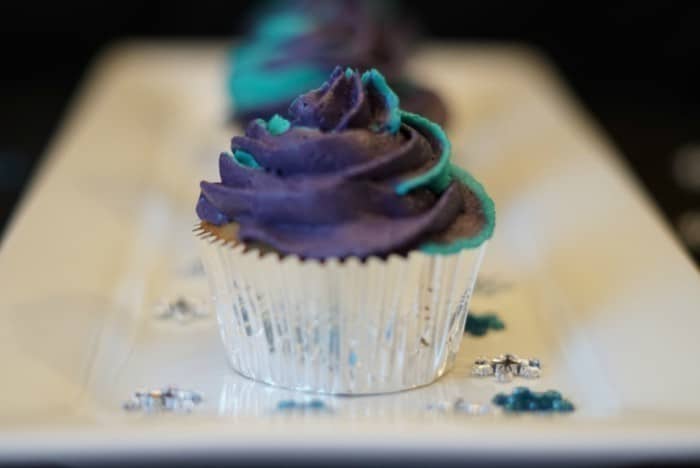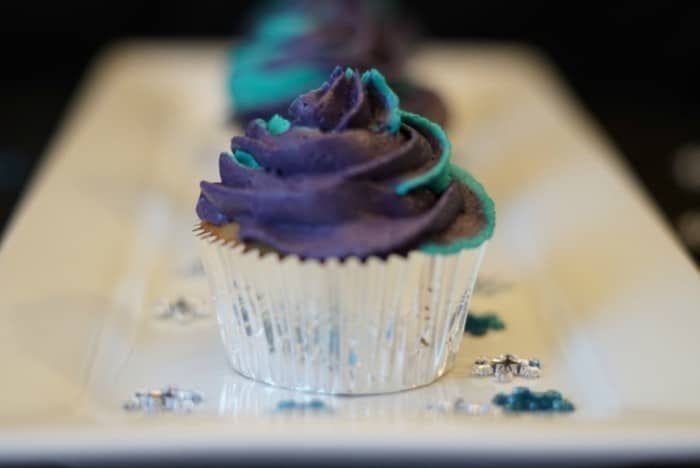 With Frozen 2 debuting in theaters this weekend, I wanted to make a batch of Frozen 2 cupcakes that you can make for your child's birthday. These cupcakes are super easy to make even the homemade icing.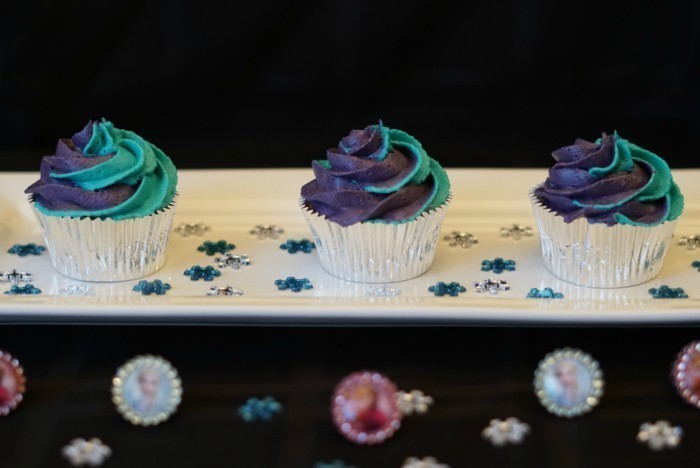 Items Needed to Make These Frozen 2 Cupcakes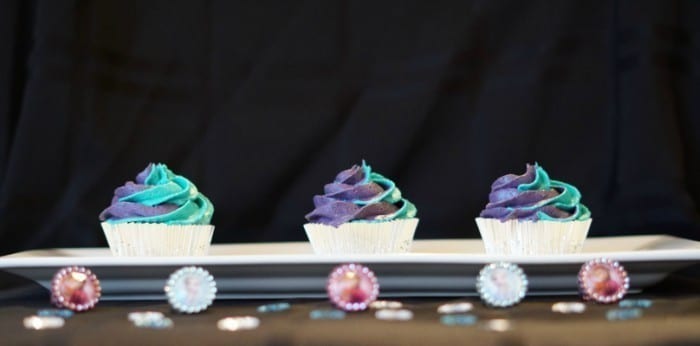 How to Make Teal and Purple Buttercream Icing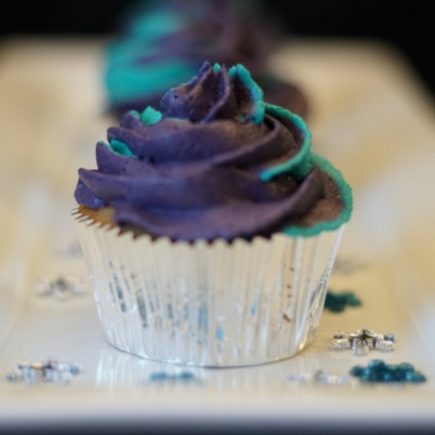 Frozen 2 Buttercream Icing
How to make Frozen 2 Buttercream icing
Ingredients
1.5

cups

Butter

4 – 5

cups

powdered sugar

2

tsp

clear vanilla flavoring

Wilton Christmas Red Gel Food Coloring

Wilton Teal Gel Food Coloring
Instructions
Allow the butter to soften to room temperature.

Place butter into a mixing bowl. Use a mixer set on medium to beat it until the butter is light and fluffy. You want the butter to look smooth and fluffy.

Slowly mix in approximately 2.5 to 3 cups of powdered sugar and use your mixer on low speed until the ingredients come together. Don't increase the speed of your mixer until the powder sugar is mixed in well. If not you will have powdered sugar all over the place.

Taste test the icing to determine if you need to add more powdered sugar. Once the ingredients have come together, slowly add in remaining powder sugar and beat using medium-high with your mixer.

If your icing is still too thin, add a small amount of powdered sugar and continue mixing. Is your icing too thick? Slowly add in a tsp of milk until you get the desired consistency. 

Divide the buttercream icing into two equal amounts.

To one bowl add Wilton teal gel food coloring until you get the desired color.

Then in the other bowl, add a small amount of Wilton Christmas red gel food coloring and a small amount of Wilton teal gel food coloring. Stir until you get the desired shade of purple that you want.

Lay a sheet of plastic wrap on the table or a hard surface. Then spoon the teal buttercream onto the plastic in fairly thin line. Then wrap the plastic around the icing. It is best to get started with the icing as close to the edge as possible (if not you can cut it when you're ready) but you also don't want it dripping out while you are putting it in the icing bag for piping. Repeat with the purple icing.

Carefully place the two colors side by side in the piping bag. I had to use a spatula to coax it until I was able to pick up the piping bag. Once I was able to pick up the piping bag, then I was able to carefully move the piping back in an up and down motion to get the icing as close to the tip as possible.

I noticed that one color sat a little bit higher but it isn't a huge problem. Just pipe the icing until you notice the two colors swirling.

Pipe the buttercream icing onto your cupcakes.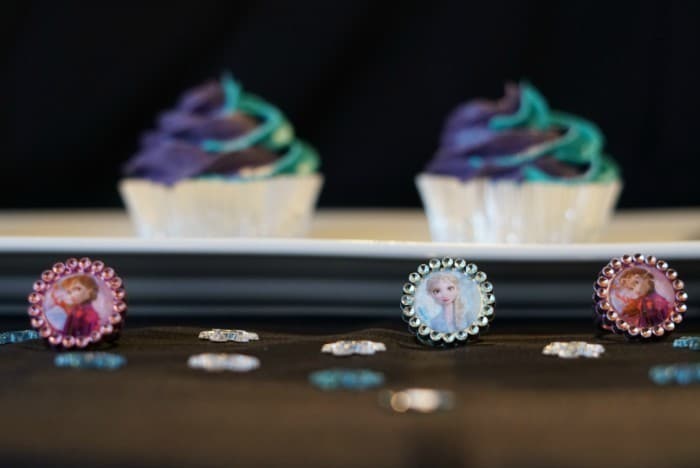 Frozen 2 Official Trailer
Have you made plans to go see Frozen 2 this weekend with your kids? I wanted to take my son to see it this weekend but he said he didn't want to go with me. I'm a bit sad because he loved Frozen. He used to watch it on a daily basis for several months. Now, not so much.
Is your child a Frozen fan? Make them these Frozen 2 cupcakes for their next birthday party.