Is your teen looking for a job or do they plan on starting a business? Summer employment opportunities for teenagers has steadily declined since the Great Recession in 2010 (housing market crash). Roughly 70% of teenagers are not working or looking for a job. Only about 30% of teenagers actually held a job during the summers of 2010 – 2011 due to a variety of reasons including:
The school year ends in late June and restarts before Labor Day leaving less time for teenagers to seek employment opportunities. But they have enough time to focus on starting a business
Unskilled labor and entry-level jobs have steadily decreased over the last several years.
Adult workers were having to take unskilled jobs after the Great Recession as job opportunities were limited especially for new college graduates.
Some teens are using their summer break to take college courses or engage in volunteer work in the community as a part of their graduation requirements.
While other teenagers are taking advantage of their summer break to take unpaid internships as a way to gain the hands-on skills needed to enter the workforce after graduation. Unpaid internships aren't counted as employment.
Teenagers are having to think outside of the box and come up with alternative ways to create a way to earn income while still in school. With time restrictions and fewer jobs available for teens to do, they are opting to start their own business. In fact, according to a Gallup poll, 8 out of 10 kids want to be their own boss, and 4 out of 10 want to start their own business.
5 Things Your Teen Needs to Know Before Starting A Business
Starting a business can be overwhelming and depending on the type of business your teen is interested in starting it can require a substantial amount of capital to get started. Let's take a look at a few things that your teenager needs to do before they commit to starting their own business.
Picking a Business Name
The name of your business is important and you want to ensure that the name isn't already taken. Do a quick search using the trademark search online tool through the United States Patent and Trademark Office's to determine if your business name isn't trademarked. Using a trademarked name can land you in some serious legal trouble and doing your homework beforehand can help reduce your risks. Even if you don't find the business name on the Internet doesn't necessarily mean that the name hasn't been used previously.
If it is not trademarked, then check to see if the domain and social channels are available on social media. You want to build a brand around the name of your business.
Once you have your name picked, you need to go through the steps to trademark your company name. This will save you from future problems down the road if someone else wants to use it. After you get your trademark acquired, you can purchase your domain and set up social channels.
Invest Capital Wisely
With the Internet available, there are countless business opportunities that you can turn into a full-time career. As an entrepreneur myself, picking a business model that has low overhead makes a ton of sense when you are first starting out. For a list of ideas of low overhead business models, check out these legit work-at-home opportunities.
Keep in mind that there are start-up costs involved even if you pick a business that is strictly online. For example, just running a blog you will have business expenses that you will need to cover, and keep in mind that starting a business isn't a get-rich-quick scheme. Some of the costs involved in blogging include:
Domain name (yearly fees) – I prefer to use Namecheap because they allow you to hide your contact information without an additional fee.
Hosting – Purchase a hosting package that allows for growth but as you grow you may need to increase your plan. Note: Avoid Using EIG hosts. It is better to pick a hosting provider that isn't on this list.
Invest in tools needed to build your business – I was always taught to invest in tools that would allow me to work smarter not harder. For example, I use Tailwind to schedule my pins. Click here for a free month of Tailwind. Do your research before investing in tools? You want to make sure that your not overspending and that the tools are actually going to help you to build your business effectively.
Accept Payments – Depending on your business, you will likely need a way to keep track of any payments for goods or services. I'm currently using Paypal, as I use it to pay for services as well as receive money for work I do. Paypal does charge fees but any fees paid for doing business can be itemized at the end of the year. I also use Paypal to send invoices to clients for service rendered. It helps me keep a detailed record of money earned.
Get Familiar with Laws and Regulations
When it comes to starting your own business, even if it is low overhead like a blog, there are still laws and regulations that govern your business. You should consult a lawyer and a tax account to help answer any questions that you may have pertaining to the laws and regulations governing your business. Do make sure that you are following local, state, and US laws when you are building a business.
If you plan on selling goods such as cupcakes, bath bombs, or other products, you need to make sure that you apply for a sales tax permit and know how much to collect from your customers. The laws do vary by state so you need to be sure that you are familiar with all the sales tax laws in different areas. If you don't collect the right amount of sales tax and report it correctly, you could get flagged for a sales tax adult. Audits are a costly mistake that can be prevented.
Shopify and WooCommerce make it easier to calculate sales tax but if you are using a different platform, you may need to use a sales tax calculator to calculate how much tax should be charged on various items. For example, in the state of Texas, the tax on food/beverages is often different than the sales tax on products and certain services.
Earning a Living While Building a Business
As a teenager, you may not be faced with paying a majority of your living expenses. Earning a living while starting a business can be hit or miss, depending on your business model. For businesses with low overhead, you have a better chance of yielding a profit vs starting a brick and mortar business.
Keep in mind that you will need to reinvest some of your profits back into your business if you plan on growing. The old saying goes that you have to spend money to make money but it is important that you make smart money decisions. Don't invest large sums of money at one time if you don't have the cash to invest. It is best not to take out loans, use credit cards, or dip into your living expenses or assets.
If you need to invest but don't have the capital, try finding a service that you can offer another business to help pull in additional funds. For example, I wanted to pay for my web hosting bill a year in advance. I didn't have the money so I worked with other small business owners or bloggers and did tasks to help them reduce their workload. It worked well and I was able to raise the money I needed.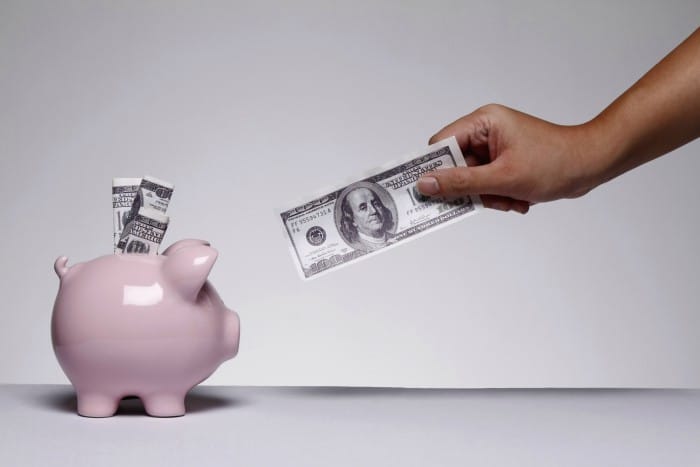 Be Prepared to Work Long Hours
Working for yourself is very rewarding but it takes hard work, dedication, and the desire to do what it takes to achieve your goals. In the years I've been blogging, I don't get to duck out of work if I am sick, have doctor's appointments, etc. But this business model works for me as I am unemployable and can't work a traditional job.
While I have flexibility, I still have to get a certain amount of work done each day. Delegating tasks to a virtual assistant can help take some of the time-consuming tasks like social media off of your plate. Just keep in mind, delgating is great because it frees up your time to do what you need to do to grow your business.
Document your processes as best as possible so that when it comes to hiring someone to take over your roles, they can easily pick up where you left off. I'm not a huge planner when it comes to my own content management. Even though it is probably worth implementing, I am able to be flexible with my schedule and I'm able to handle urgent requests as needed.
I would have loved to have the opportunity to build a business as a teenager but times were different. The Internet wasn't popular until after I had graduated high school. But I'm thankful that I took the plunge to start a website on a whim. It started as a project that I hoped would make money. Then I was laid off due to medical issues and ended up diving into blogging full time. Blogging is a viable job opportunity for teens but it is time-consuming and a labor of love at first. I do it because it's not like a job for me because I use my writing to help distract me from my own chronic health problems. Now, it allows me to earn a bit of income that I would not have the option of doing since I am not employable.
Teens, building a business is very rewarding and you can do it. I've even encouraged my own kids to think outside of the box and create themselves a career too. If you are serious about building your business, sit down with your parents and come up with an actionable plan so you can start implementing your plan. Good luck, you can do it!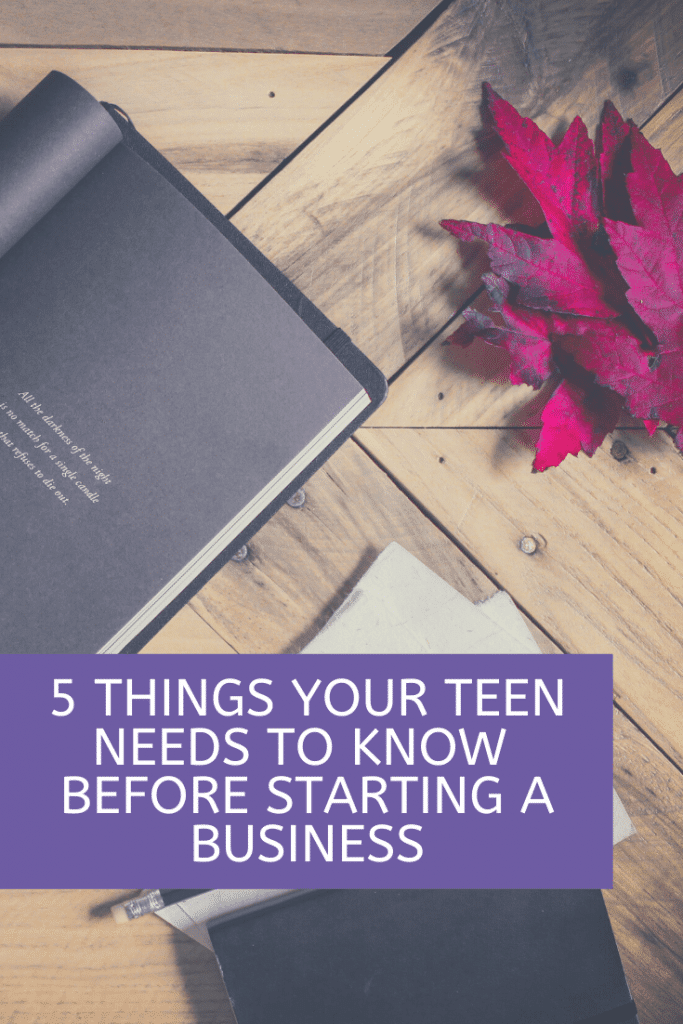 Has your teenager considered starting their own business during the summer months?