If you have got a new addition on the way, you are probably incredibly excited. But it can be quite overwhelming to determine what functional things you need to do while preparing for baby. I know that I was when I was pregnant many years ago. My little girl is now a grown woman and married herself, but I can never forget those incredible memories and how excited I was. Of course, much has changed since then. Technology has moved on, changes have been made in terms of the things we do and try and how we bring our little ones into the world has advanced. But I still think that the functional things remain the same. During pregnancy, I think one of the ways you can keep yourself busy is to think about all the things you need to do and prepare for. From designing their nurseries to making sure you have exactly what is needed. It was a lot of fun and an amazing distraction.
Pregnancy is exciting (for some) and can be an incredible journey in itself, but often during this period of preparing for baby, we have a need to be overly organized. It might be that you decide to start decorating the nursery as soon as you can, finding out the gender so you can really prepare, or getting ahead of yourself with gender-neutral purchases and decorations. It is the functional things, from getting a hospital bag ready when you hit 35 weeks to deciding whether you want to breastfeed or not. I wanted to share with you some of the functional things you could start to think about. From decorating the nursery to those smaller yet still very important decisions you need to make. I hope you find this guide useful and informative, to help you come to the conclusion about what you want to do with your little ones.
Choose a Gender-Neutral Color Scheme for the Nursery
When it comes to designing a gender-neutral nursery, the key is to choose a gender-neutral color scheme. Don't make the mistake of thinking that a gender-neutral color scheme has to be plain and boring because it doesn't. Grey and white, lemon and cream, navy blue and white, and pastel blue or green and white, are a few color scheme ideas that could work well. You can use these colors to create a stylish space that is suitable for a baby of either sex. This way, you don't have the panic of creating a room that perhaps may outgrow your little one as they get bigger. I find that too much blue for a boy and too much pink for a girl could mean that as they get older and more interested in different things you might end up needing to decorate again. Keeping things neutral also helps you if you decide to have another baby, as you again don't have that pressure to change things.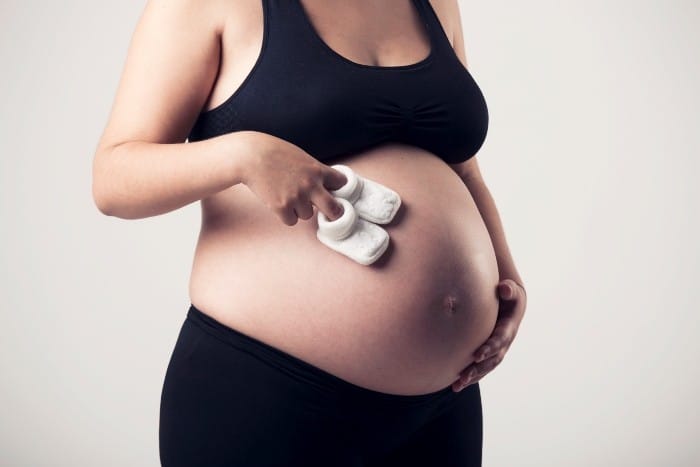 Choose Matching Furniture
When it comes to choosing furniture for your baby's nursery, choosing matching pieces is a good idea. If you want to use the furniture to pull the room together, opting for a matching cot, changing unit, and baby wardrobe is a great idea. You can find lots of awesome furniture pieces online for your little one's nursery. When it comes to choosing furniture for your baby's nursery, it can sometimes feel impossible to get it right. However, if you opt for a set of furniture, you will find that no matter what style of furniture you choose, it will bring your nursery design together, again this tends to be a style that will work well for other babies in the future.
Pick a Baby Stroller and Car Seat Set
There are other essential items that you need to be preparing for baby, of course, and it can often be one of the things you leave until the last minute. You may be getting confused over the best baby strollers and car seats, and there is always a lot of choices out there. You can again, opt for something gender neutral with these purchases so they can be used time and time again. You may want to think about longevity as well, or a more practical side of things such as researching the best double stroller. It could be that a travel system, Chicco Bravo Trio Travel System, is your best bet, and can be the best value for the money. However, the best advice is to head to the stores and physically see them and try them out. Read reviews online and ask for recommendations. You will know when the right combination of stroller and travel system is right for you and your family.
Disposable versus Cloth Diapers
There are some decisions while preparing for baby, that you need to think about and a lot of the time this can have much to do with your own views on things. You may want to go down the route of using only natural products, and things like cloth diapers could be the way forward for you. These things can also be very cost-effective, but they are also very labor-intensive. There are, of course, disposable diapers which can make a big difference in terms of time, but there is the consistent cost of buying them as they get bigger, etc.
Will you Be Beast Feeding or Do you Prefer the Formula Option?
This one can often be a testing subject for many new mothers and expectant parents. However, it is one of those decisions that you need to make from the heart. Breastfeeding is a completely natural thing to do, and so often is the option that many mothers consider. But, it isn't for everyone, not just at the beginning but also some breastfeeding journeys may not go to plan, which can mean that you end up being forced into the decision to bottle feed rather than actually wanting to do it. However, you decide to feed your child, knowing that fed is always the best option is a great way to think about it.
Are you looking for a breast pump? The MomCozy (aff link) is highly recommended by several breastfeeding influencers on TikTok.
Have you Prepared your Hospital Bag?
The big thing that can often be left until the last minute is the hospital bag believe it or not. New parents to be can be so wrapped up in the big things such as getting the nursery ready, the stroller, and such, that the small details like actually being ready for going into hospital or just to be ready to give birth can often be forgotten. It is important for you to be ready to go from around 35 weeks, just in case labor is sprung on you early or you need extra monitoring and care.
What About your Birth Plan?
On the subject of giving birth and getting ready to go to the hospital have you given a thought to your birth plan? Many midwives and gynecology experts will advise you of this throughout your pregnancy journey and it can be so easy to assume that natural drug-free birth is going to be exactly how it goes for you. It is always a good idea to research all of the birthing options available to you, and what might be a possibility should things not progress as quickly or as normally as they should do. Each birth experience is different, so it is always going to be worth it to be as informed as possible.
The Temptations of Pregnancy
Finally, there are many temptations along the way during your pregnancy journey. One of them can be the need to buy all of the things. From every cute outfit, you see to buying into every trend and recommendation. It can end up costing you a small fortune. Try and prioritize and research your purchases. You may find that there are things you may need, but others you can wait to buy once your little one arrives.
I hope this gives you an overview of the functional things to think about when preparing for baby.
What other "Functional Things to Do While Preparing for Baby" did you do when you were pregnant?