Is your lease up for renewal? Are you considering moving to a new rental but are you aware of the hidden costs of moving? The cost of rentals, along with the crazy housing market, has risen drastically over the last several years. While moving may to a new rental seems ideal, it may end up costing you more than the increased rent at your current apartment or house.
Hidden Costs of Moving
Let's take a look at some of the hidden costs of moving that you may not be aware of since the rental market has potentially changed since the last time you signed a lease.
Application Fees
Landlords are charging potential tenants an application fee for each adult that will be on the lease. But the application fee doesn't guarantee that you will be approved for the new rental. So if you are stuck paying application fees for several properties, this can quickly add up to several hundred dollars.
Deposits
Once your application has been approved, you will have to put down the required deposit in order to secure your new home. The deposit on your new rental can range from a set amount based upon the unit you are renting to a full month worth of rent. Also, keep in mind that your deposit on your current rental may not be returned quickly after you have moved out. Your deposit may be reduced if you have any damage to your current rental that is above normal wear and tear.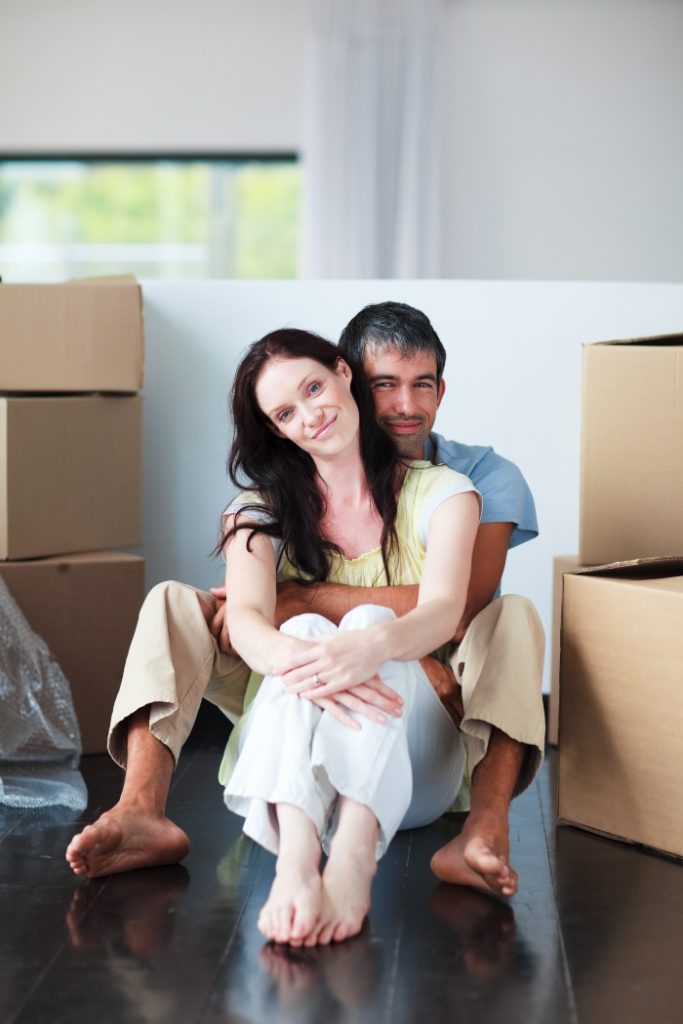 Pet Deposits and Pet Rent
Pet deposits aren't a new thing in the rental industry; however, landlords are now adding pet rent to your monthly rent. Many pet deposits are several hundred dollars and are non-fundable. So keep this in mind if you are thinking about moving. Don't forget to budget pet rent into your rental budget.
Transfer Utilities
When you move from one location to another, typically, you can just transfer the utilities. However, on occasion, you may have to sign up for a new service with another provider. Depending on your credit you may be required to provide a deposit or a letter from your previous provider stating you paid all your bills in a timely manner. Even if you are just transferring service to your new home, you will likely see fees for transferring your account from your old to your new address.
Change of Address Form
Don't forget to put in a change of address form if you do end up moving. The UPS website does charge a $1.00 fee. Even though it is a small fee, it still adds up when you look at the bigger picture.
Moving Truck Rental
On moving day, you will need to rent a moving truck so that you can move your belongings. The cost does depend on whether you are doing an in-town move or a long-distance move. The cost of the rental truck doesn't include mileage fees or gasoline. Make sure that you budget enough money to cover the mileage fee and cost to fill the moving truck up to the level provided by the rental agreement.
Hiring a Moving Company
Are you planning on hiring a moving company to move your belongings? Before choosing a company to go with, always get a minimum of 3 different quotes. Also, don't forget to check the reviews to help you determine which company to use after you receive your quotes.
Uhaul also has services so that you can hire moving help at loading and unloading if necessary. You will want to consult with Uhaul before agreeing to get help if needed.
Change Your Drivers License
Did you know that you must change the address on your driver's license within a certain time frame? In the state of Texas, you are required to change your address on your driver's license within 30 days of moving to a new residence and 90 days if you just moved to the state. Check with your local DMV if you don't reside in the state of Texas to determine the laws for your state. You will have to pay the fee required to change the address on your driver's license.
Change the Registration on Your Vehicle
Don't forget to update your vehicle registration when you move to a new residence. You should update this information as soon as possible to ensure that you get your renewal notices before your registration sticker expires. If you move to another county in Texas, you will have to obtain a new sticker for your car. Those who are moving to the state of Texas, will have 30 days to register your vehicle. First, you will need to obtain Texas insurance, get an inspection and green form, and apply for a Texas title and registration. For other states, check with the DMV website to determine how to change the registration on your vehicle.
Moving to a new residence after receiving a rent increase may seem like a fantastic idea but is it really when you add up all the hidden costs of moving? Before deciding on moving, you should tally up all of the expenses that it will take in order to move to a new residence.
Can you think of any other hidden costs of moving?