Are you stuck wondering how you are going to pay for your child's college expenses? Going to college is expensive but for some occupations, it is a requirement to have a degree in order to get a job. Each year college rates are steadily increasing at least 6 or 7%, which is twice the rate of annual inflation. With rising costs, it is important to start saving for your child's future at an early age. We want to help you come up with some ways to help fund your child's education in order to avoid taking out student loans unless absolutely necessary.
How to Pay for Your Child's College Expenses Without Going Broke
Open a 529 Account
New parents are so focused on meeting their child's immediate needs that they don't think about things too far in the future. The sooner that you open a 529 college fund account and start setting aside money each year the better off you will be financially. If you open an account shortly after they are born, it is possible to save up enough money for them to be able to walk across the stage debt free.
Even though the contributions aren't tax deductible, the earnings that you pull out for college expenses are tax-free Plus, there is no penalty for withdrawals for educational purposes.
The 529 college fund account is flexible and you are in complete control of your account. You can decide how the beneficiary chooses to spend the money on education expenses so you know that the money will be used for the intended purpose. Also, if for some reason your child decides not to go to college, you can transfer the account to another qualifying member. You also don't have to worry about losing any unused money in your 529 account. For any non-qualifying expenses directly related to education, the withdrawal will include a 10% penalty and the income gain will be taxed at your tax level.
Set Up a Coverdell Education Savings Account (ESA)
A Coverdell education savings account is similar to the 529 college fund account but it has a few key differences. The ESA was designed to allow parents to set aside a maximum of $2000 annually per child if you qualify based upon your adjusted gross income. If you start contributing to an ESA as soon as your child is born, there will be a minimum of $36,000 set aside for your child to use towards education expenses. The money set aside in the account is allowed to grow tax-free and it has a variety of investment choices to help grow your child's college fund.
Unlike the 529 college fund, your beneficiary has to use the money on qualifying expenses before they turn 30 years old in order to avoid taxes and penalties. Any unspent money can be transferred to another qualifying family member under the age of 30. If not the money has to be withdrawn by your child and any remaining money will be taxed and possibly assessed a penalty.
Always Apply for Financial Aid
Always apply for financial aid during the spring semester of their senior year and send it to the schools that your child is wanting to attend after graduation. Financial aid packages vary by school and you don't have to accept the schools offer. Financial aid is designed to help cover a portion of education expenses and quite possibly lower your out of pocket expenses.
The amount of financial aid is dependent on several factors and the only way to determine how much money your child could qualify to receive unless you apply. To receive financial aid, you have to follow the guidelines outlined in your financial aid package. Please visit the FAFSA website for full details and fill out your application.
Take Time to Apply for Scholarships
Scholarships are a great way to increase your college fund but they do take a little bit of work. The extra work is well worth the investment if you take the time to find them. A scholarship is like free money sitting on the table. You won't have the opportunity to take it if you don't apply and do the work needed. Also, it is beneficial for students to look for volunteer work. Volunteer work gives them the opportunity to learn new skills and it can be used on scholarship applications and resumes. Volunteer work also helps your student build diversity and can help set them apart from their peers, including other scholarship applicants.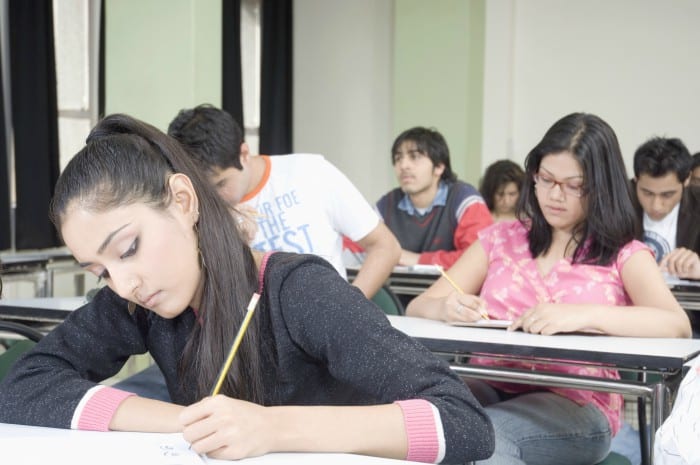 Have Your Child Help Contribute
Going to college is a considered a privilege. Privileges also come with great responsibility and accountability. There is no reason why your child shouldn't be able to get a part-time job and help contribute to their college expenses.
Paying for a portion of their college expenses should entice them to buckle down and do the work that it takes to pass their classes. Plus, it will keep their idle time to a minimum. Idle time can get them into trouble especially if they live on campus away from their parents for the first time. I've heard numerous parents comment that the living in the dorm gave them access to things that they wouldn't have done at home.
Cash in Part of Your Retirement Account
Parents you can cash part of your retirement account without incurring any penalties for education expenses. Remember to use this option sparingly because this money has to last you through your retirement years too. Remember cashing out part of your retirement while your child still has several semesters left could jeopardize their future financial aid. Even though your withdrawal doesn't incur any penalties, it has to be reported on your taxes and on the following FAFSA application. Talk to your financial adviser before deciding to cash in your retirement account to determine if the benefit outweighs the risk of running out of money at retirement.
Tax Deductions/Credits
Check with your tax professional to see if you qualify for tax deductions or credits that are available if you are paying for college expenses. There are two credits called the: Hope Scholarship and Lifetime Learning credits that you can possibly qualify for at tax time. Plus you can claim a deduction for any tuition, fees, or student loan interest that you have paid during the calendar year. This will lower your taxable income and you could possibly be entitled to a tax refund, which you can be put towards college expenses.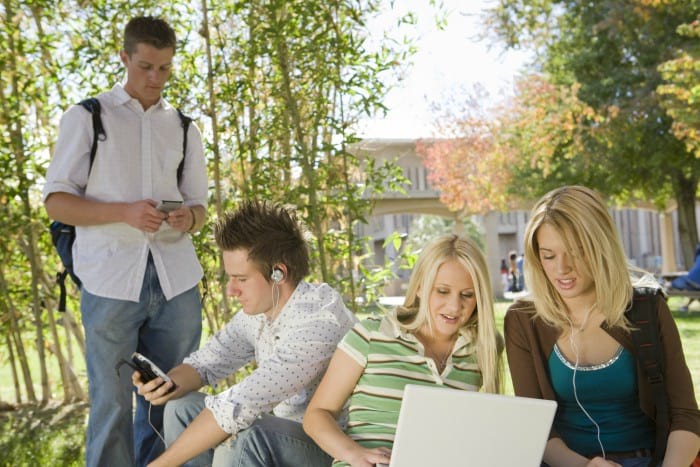 Ask Your Grandparents, Relatives, or Family Friend
Did you know that your grandparents can pay for college tuition directly to the college of your choice without imposing a gift tax on the money? They can only pay for tuition. If they end up paying for your room, board, and fees then you are required to pay a gift tax on the money. If you are planning on going this route, please talk to a tax professional. Most of your grandparents are probably secure in their retirement and may be interested in liquidating party of their estate, so talk to your grandparents and see if they are willing to help you with college expenses.
Sell Unwanted Items
Do you have any unwanted items laying around the house that you aren't using any longer? Instead of, letting them continue to take up space in your home or throwing them in the trash, try posting them on Facebook marketplace, Craigslist, Let Go, Next Door, or another program that will let you trade your item in for cash. Once those items sell, apply the money to your child's college fund instead of pocketing the money for use.
Student Loans
Student loans should be a last resort to paying for college expenses. Most families don't have the capital to pay for college expenses upfront and taking out loans is necessary. But graduating college in debt can be a huge set back for your child once they graduate. So if you do take loans to pay for your child's education, it is best to start making payments on the loans while they are in school if you can afford to do it.
Even if you can't consistently make monthly payments on the loans, any money that you can put towards the balance is beneficial. So next time you get your tax refund, a bonus, have extra money at the end of the month, or start using the snowball system to wipeaway student loan debt. Snowballing your debts is a great way to pay off debt quickly.
Try to take out Federal Student loans because they offer the lowest interest rate and it will reduce the amount of money that you have to pay back. Only borrow the amount of money that you need; instead, of taking the full amount that your school says you have available after your tuition has been paid. Always send the extra money back to your lender.
Summary
College expenses are rising faster than the rate of inflation. Depend on your child's college choice, expenses could easily double or triple by the time they are ready for college. Don't let your child's education put you into major debt.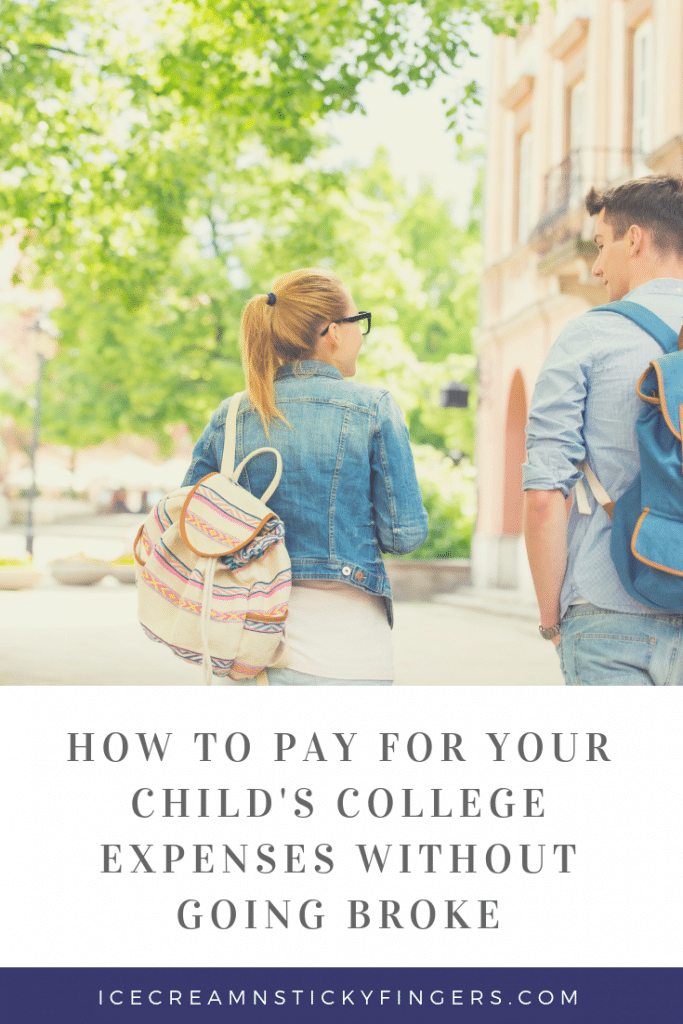 Have you started saving towards your child's college expenses?