Learn how to teach preschoolers numbers 1 to 10. Teaching your child how to count from 1 to 10 is a requirement that is necessary before your child starts kindergarten. Most daycare centers offer a preschool ciriculum that typically begins around 12 months to 18 months old. Early language development begins during the first two years of your child's life and continues to grow as they get older.
With the Covid-19 virus interrupting our busy schedules, many parents found their kids now at home for the remainder of the school year and it is important to continue teaching your child early preschool curriculum such as counting one to ten, animals, and new vocabulary. Most preschoolers don't start learning how to write until they are a bit older. However, giving your kids access to crayons and a coloring book is still important.
As a parent, I've noticed that my kids typically learn new things when they are having fun and enjoying what they learn. So why not making learning to count from 1 to 10 a fun activity for them. For this preschool activity, you don't need any fancy equipment, toys, or educational supplies to teach them. Let's get started.
Why Does My Child Need to Know How to Count From one to ten Before Kindergarten?
School has changed drastically since we were in school. For me growing up, Kindergarten was a half-day program and used to transition students to a full day of learning. But now Kindergarteners are expected to enter the classroom on the first day of school and already have mastered these skills.
Counting is not the only concept that your child needs to learn prior to kindergarten. They will need to know how to identify each number and preferably have their numbers memorized. Learning the basic concept of numbers is necessary for learning how to perform simple math problems.
How to Teach Preschoolers Numbers 1 to 10
Whether your child is temporarily being home-schooled or you are looking to add identifying and teaching your child numbers one to ten to your preschool curriculum, you have come to the right place. I wanted to share my ideas on things that helped me teach my youngest son how to count and identify his numbers from 1 to 10. And I wanted to assure you that you too can teach preschoolers numbers 1 to 10.
Easy Ways to Teach Children Count From 1 to 10
Online Printable Number Worksheets
Search Pinterest for printable worksheets that you can print out for your child. Start with individual numbers starting from one to ten. Then you can later add printables that have multiple numbers or worksheets that require your child to determine how many items are in a group, etc.
I love printables because they are a great way to get educational content without spending a fortune. Keep in mind that educators spend their time and energy creating this content so give them credit whenever possible, whether you send a friend, consider a donation, subscribe to their social channels, or like/comment/share their content.
Try to find some coloring pages for your child that includes the numbers one to ten. Or take it a step further and print out worksheets where they can practice writing each number. Check out our numbers 1 to 10 worksheets.
Group Items
Gather up some of your child's favorite snacks, blocks, or toys and group them in patterns using numbers 1 to 10. Next, have them count each of the items in a group out loud. You can assist them and count them if necessary. Repetition and hands-on learning are one of the best ways for your child to learn.
Cut Out Ten Squares of White Paper
Take a blank sheet of paper and cut out ten squares. Then label each square with each number from one to ten. Next use a muffin tin, muffin liners, plastic bowls, paper plates, or plastic bags. Using the items from your grouping session above. Have your child add the correct number of items that match the paper square.
Purchase a Number Chart
Using a number chart is a great way to help teach your child numbers one to ten. I love this laminated preschool package that includes a worksheet for teaching your child their numbers. It also includes the alphabet, shapes, and colors. You can purchase it here (aff link)
Magnets or Puzzles
Invest in number magnets or puzzles for your kids to play with. The magnets work great on the refrigerator. And you can have your child sit at the table and work the puzzles. As they are playing with the magnets or a puzzle, they can call out the number as they are placing it. It is also an activity to keep them busy while you are making dinner too.
Flash Cards
Flash cards are a great investment, especially, if you purchase a set that goes all the way to one hundred. But right now you only need to focus on numbers 1 – 10. Going above 10 before kindergarten isn't necessary but you are welcome to proceed if your child shows interest.
Hands and Toes
I remember being taught how to count from one to ten using my fingers or toes. The kids usually enjoy it. As they get familiar with the numbers, you can then start asking them to hold x fingers up or count x toes.
Download Apps
Search ITunes and Google play to find an app that is age appropriate for your child. Apps are great because they allow your child to learn without wasting paper. Give some a try to determine which one you like best.
Board Games
Board games are another fun way to implement learning into your child's day. There are plenty of board games that are designed for preschoolers. Here are a few ideas, Candy Land, Chutes n Ladders, Trouble, Hi Ho Cherry – O aff link), and The Lady Bug Game.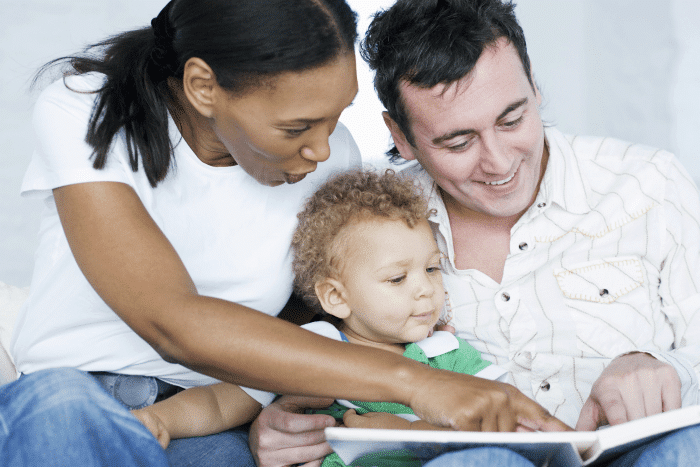 ABC Mouse
ABC Mouse is a excellent program that can get your child learning. Kids are more open to learning if they are having fun. This program is a full preschool curriculum that is highly recommended by teachers and it is even used in classrooms too. It is a subscription-based online program or you can download on IOS. Claim your free one-month subscription below.
DIY Bowling
Set up a game of bowling using empty (add water if they fall over too easy) 2-L or 20 oz water bottles. You can have your child count the pins as you are setting up the game. Grab a small ball and have your child roll the ball to knock over the pins. Then have your child count the number of pins that are left standing up or how many they knocked over.
Music
Use music to help teach your child their numbers. Some great songs include 5 Little Monkeys Jumping on the Bed, 12 Days of Christmas, Counting to 10, and many others.
Teaching your child how to count from 1 to 10 doesn't have to be a struggle. We have come up with some awesome ideas and hope that you will try a few with your preschooler. Your child is required to know how to recognize, count, and even write their numbers from one to ten.
Do you have any other ideas on how to teach preschoolers their numbers from 1 to 10?