Learn how to make a Patriotic sensory bottler? After making the butterfly sensory bottle back in March, I quickly fell in love. I had no clue how easy they were to make. But as I was making a Frozen sensory bottle, I didn't document the process as I was changing up some ingredients. Then, I put way too much food coloring in it but it still turned out great. If you find that it is a bit harder to make than the tutorial provided, don't give up. With a bit of tweaking, you too can make the perfect sensory bottle.
With Forth of July and Labor Day just around the corner, I wanted to share with you this Patriotic Sensory bottle. Let's dive in and learn how to make this patriotic sensory bottle.
Supplies Needed to Make a Patriotic Sensory Bottle :
Plastic Sensory Bottle (I used an 8oz. VOSS water bottle (aff link), but you can find great sensory bottle sets on Amazon too.)
1 bottle (5oz.) Elmer's Clear Glue
Red, Silver, and Blue Star Confetti
Water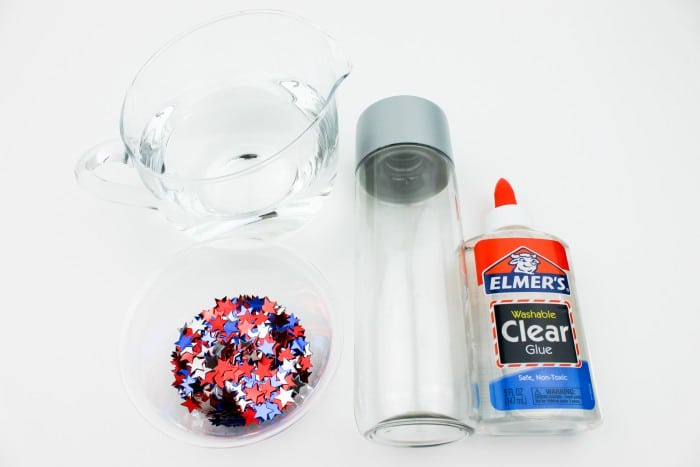 Directions
Gather all of your supplies.
Pour all of the glue into the bottle.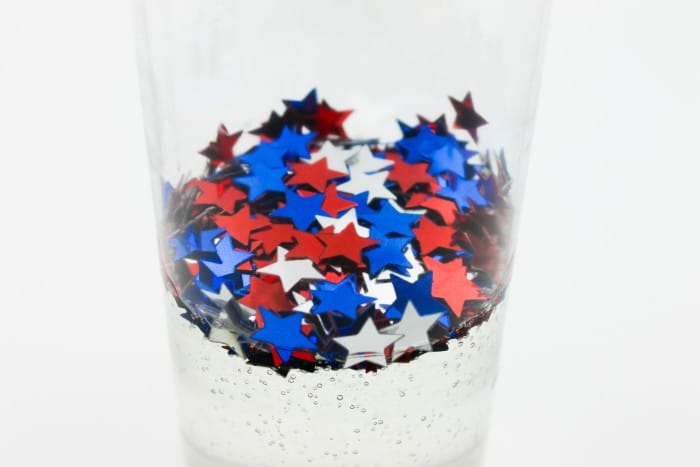 Add the desired amount of star confetti.
(For this project, I used about 2tbsp.)
Fill the remainder of the bottle with warm water.
Pro Tip: Fill the bottle to the very top to avoid air bubbles.
Close the bottle well. But don't super glue it yet.
You might have to make a few adjustments.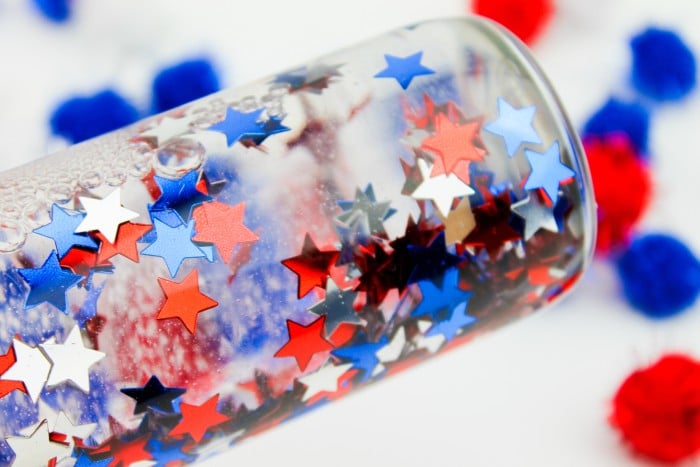 Shake up the contents well until the stars move around slowly and freely. Once satisfied with the results, you can superglue the cap so that your child can't open it and make a huge mess.
Sensory bottles are a great way for your child to experience a non-messy way to play. The elements inside of the bottle can help trigger your child's senses and allow them to experience things with their hands. As they move the bottle in their hands, they can see how the items circulate and mix within the bottle. I wish that I had learned how to make sensory bottles when my youngest was little. It would have been the perfect way to bring experiences to him without the mess of other projects.
With the 4th of July and Labor Day just around the corner, making this patriotic sensory bottle is a fun way to get your child into the holiday spirit. If your child has sensory issues and fireworks make your child nervous, give this bottle a try to help distract them along with a good pair of ear muffs.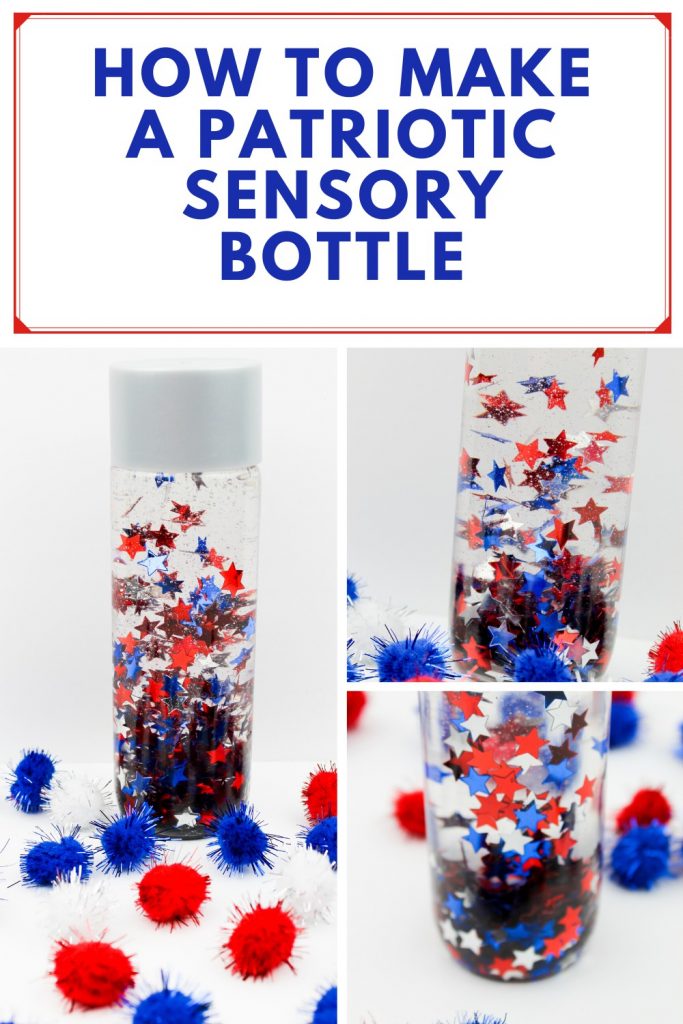 Have you ever made a Patriotic Sensory Bottle?