Are you looking for some jewelry gift ideas for mom? With the holidays coming up, I wanted to share some elegant jewelry that you can get your mom this year. Flowers, candy, and clothes are great gifts, but there is nothing more timeless than gifting her with jewelry.
Stackable Rings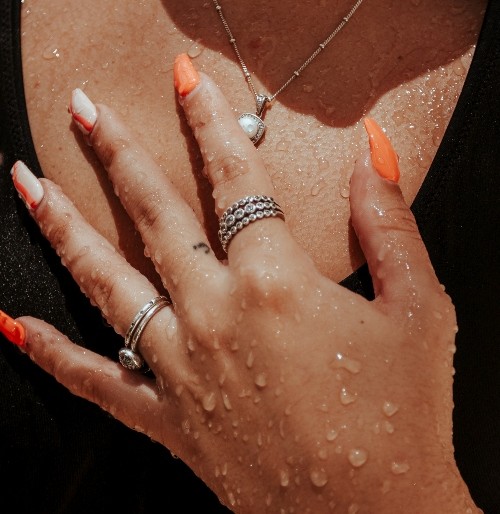 Get mom several smaller gold rings to wear together on one finger. Many moms typically wear just their wedding and engagement ring on their left hand. But stackable gold rings are a great way to change up your daily style or add a pop of color to your ring finger. Try stacking these rings together from Aurate Midi Stackable Twist Diamond Ring with the Mini Infinity Ring or the Crossover Ring.
Gemstone Rings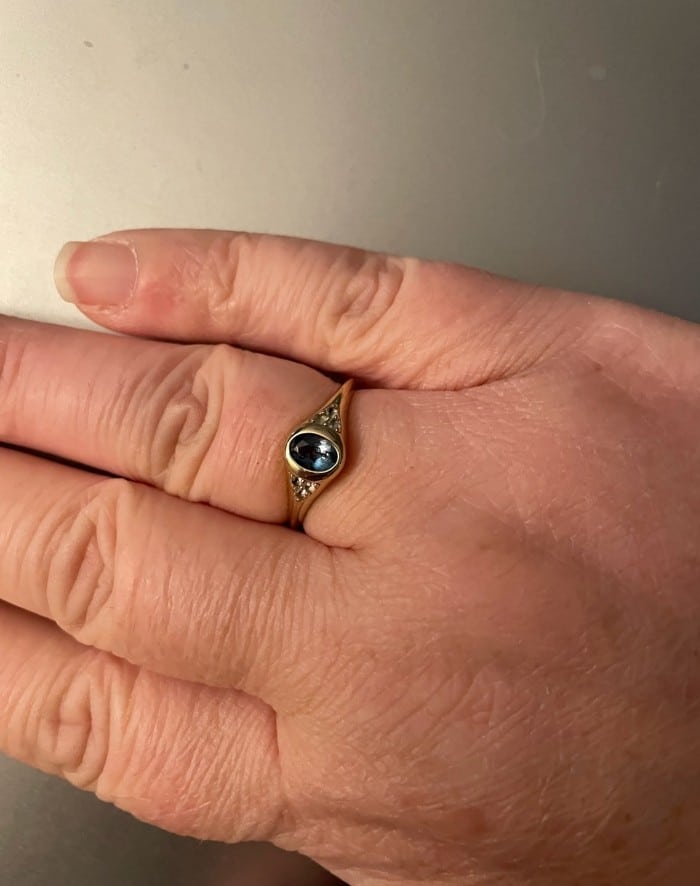 A gemstone ring is a great way to add a pop of color. This ring isn't to be confused with the traditional Mother's ring. But your gemstone ring could indicate her own birthstone or favorite color. I recently had the opportunity to pick out another ring from Aurate and I chose the Vintage Oval Cut Ring in Yellow Gold with the London Blue Topaz gem. It also has several small diamonds on the side. While I choose this ring as a promise ring for myself, it is the perfect jewelry gift idea for mom too!
Necklace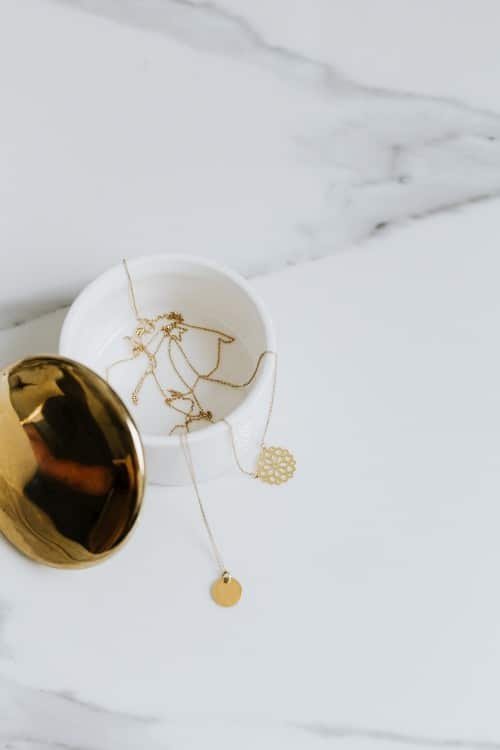 Necklaces are another popular piece of jewelry that your mom will enjoy wearing on a regular basis. You can go with a plain chain or pick up one with a charm. A charm gives you plenty of ways to personalize a necklace just for your mom. You can even add one or more charms to her necklace.
Earrings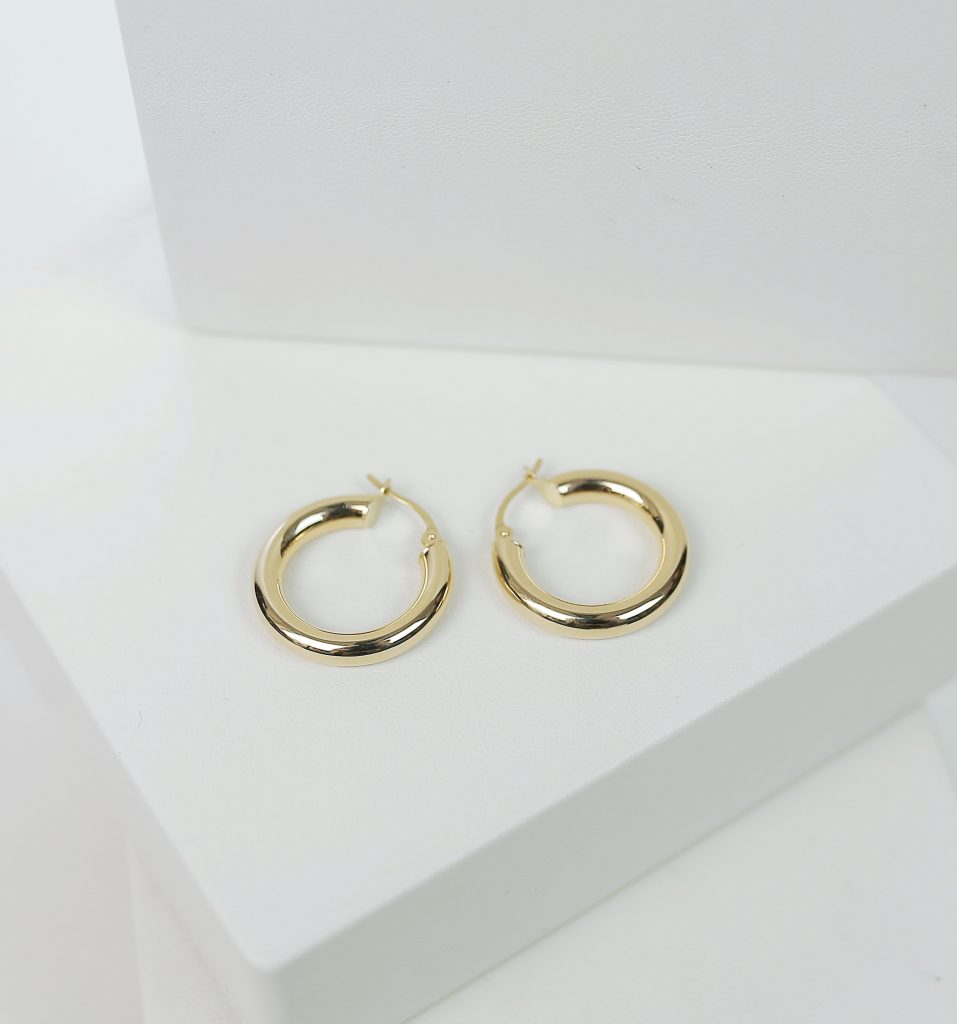 There are a wide variety of earrings to choose from that mom would love. Gold is timeless and she will appreciate you thinking about her. You can find diamond studs, gold hoops, pearls, gold bar, dangly, and cuff earrings to choose from on Aurate New York.
Bracelet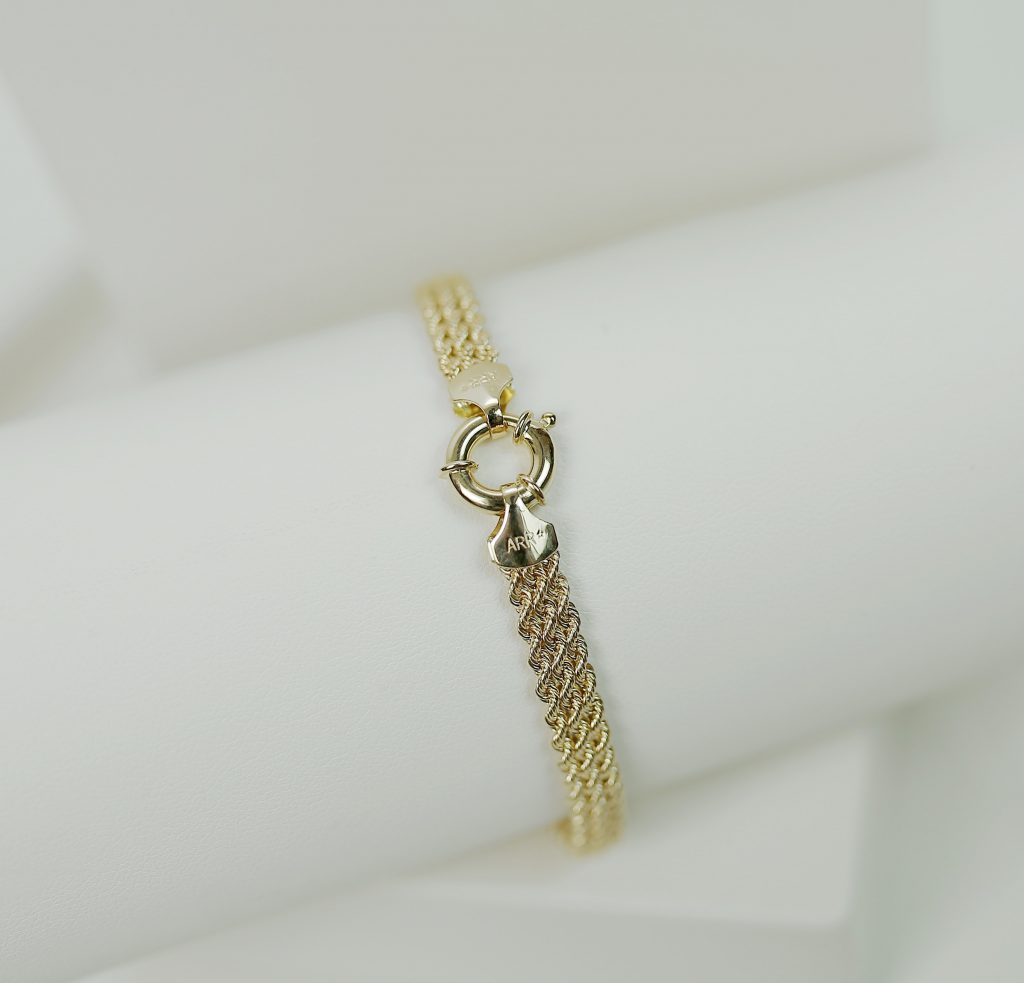 While the tennis bracelet is popular with ladies, there are plenty of different types of bracelets to choose from. Check out this dainty rope, pearl aura beaded bracelet, bold infinity chain link, and many more choices.
Why Choose AuRate?
I've been working with AuRate for a little over a year now and own several different pieces of jewelry. Everyone is worthy of wearing jewelry that they like at an affordable price without sacrificing quality. Even if you don't see what you are wanting on their website, they can custom-make you a piece.
They do have two brick-and-mortar stores. There is one in New York, NY and the other one is in San Francisco, CA. Buying jewelry online can be risky since you can't try it on before you buy it. But AuRate always ships its products out for free and even offers returns in cases you don't like it. Plus, they offer a lifetime guarantee on their pieces of jewelry.