Happy Halloween! Today, I wanted to share with you these Halloween Math Activity Sheets. These worksheets are a great way to practice their math concepts while they are counting down the days until Halloween.
Larger Number
On this math activity sheet, you will color which number is larger, as shown in the example below.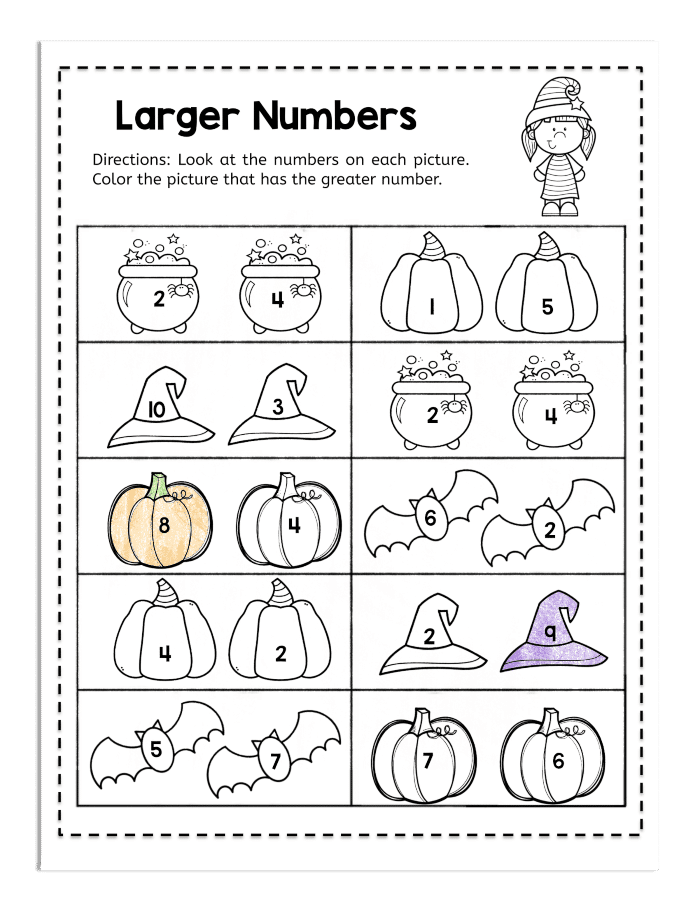 Halloween Graphs
Pick a color for each row. Then count each item and cross it off as you find them. See the example sheet below.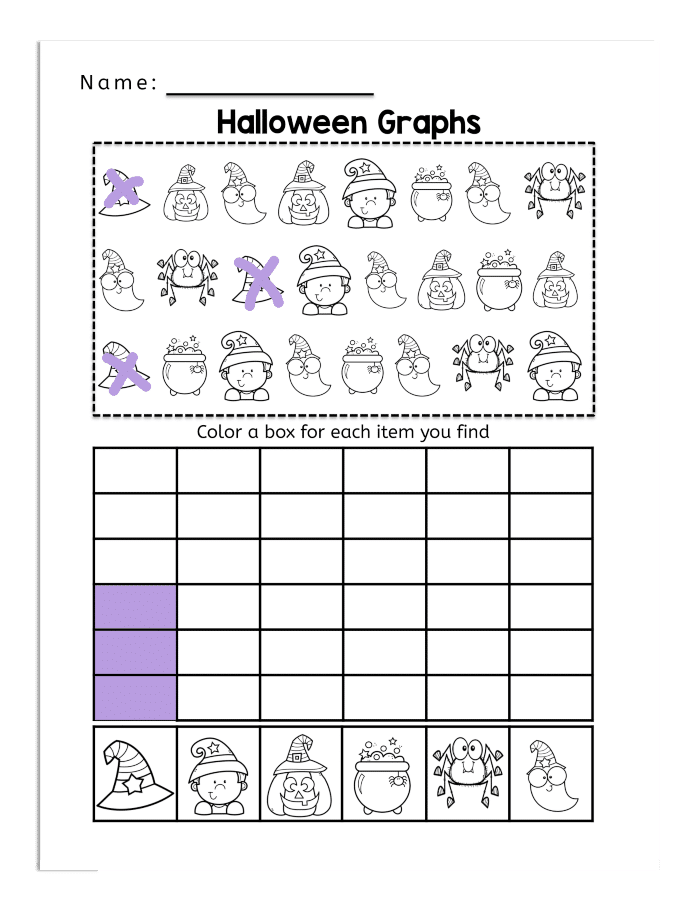 What Comes Next?
Cut out the squares at the bottom of the page. Then glue the square on the approriate box that completes the corret pattern.
Download and Print Off These Free Halloween Math Actvity Sheets.
Check out some of our other Halloween Activity Sheets:
We hope that you enjoy these free Halloween Math Activity Sheets and that your kids have a wonderful Halloween.