Does your family love donuts? Surprise them this Halloween with these Not-So-Spooky Halloween Donuts one morning. These donuts are quick and easy to make so you could even surprise them on Halloween morning. If you are pressed for time, you could even make these No-So-Spooky Halloween donuts the night before too.
Not a morning person, you can serve these as a snack or even take them to your child's classroom or daycare. Let the kids pick out a donut and decorate it. These are super easy to make and I promise you that the kids will love them. My son loved the surprise with these donuts yesterday morning.
Let's get started on making these Donuts.
Supplies Needed
• Donuts (prepackaged or bakery donuts)
• Frosting
• Wilton Candy Eyes (aff link)
• Vampire Fangs (Dollar Tree)
How to Make Your These Donuts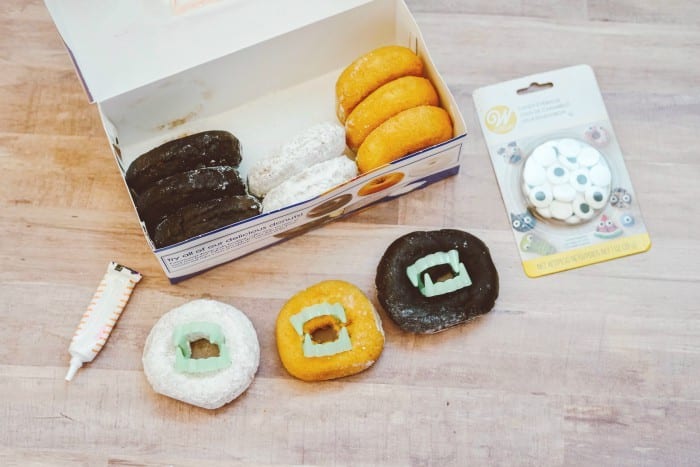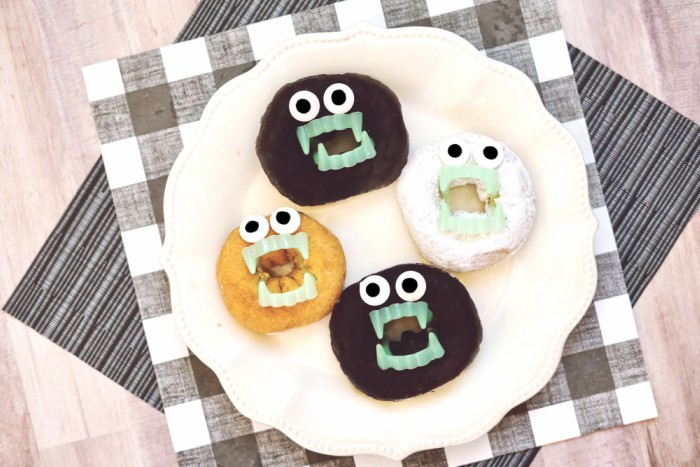 Whether you make these donuts for breakfast, snack, or take them to your child's classroom or daycare center, the kids will enjoy these fun treats. I love them because they are one of the best Halloween donut tutorials due to the simplicity of the fun idea. Give these Halloween donuts a try before Halloween.
Check out the Jack O' Lantern Cheeseburger!
Have you ever made Halloween donuts or treats for your kids?