Halloween is just around the corner. Let's make these Girly Spider Halloween Oreo Cookies. It is hard to believe that we are several weeks away from Halloween. Halloween is one of my son's favorite times of the year because he actually dressed up in his costume and goes trick or treating. Let's not forget all the fun and festive Halloween treats that you can make for snack time such as these fun Girly Spider Halloween Oreo Cookies.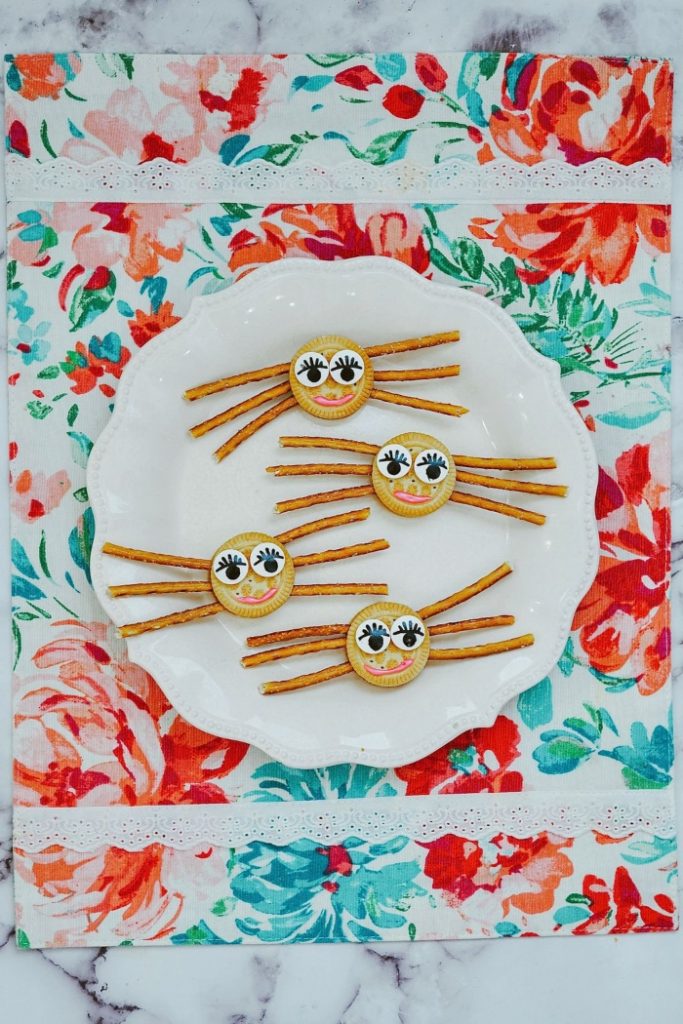 Ingredients
Pick up the following ingredients from the grocery store and surprise your child with a fun snack this afternoon.
How to Make These Halloween Oreo Cookies
Gather all of your ingredients together. I highly suggest using parchment paper or wax paper to place them as you are making them.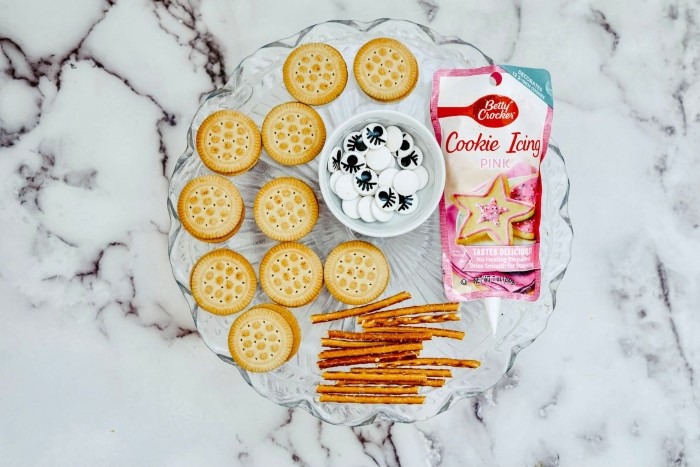 Carefully put the pretzel sticks between the oreos to create the spider legs.
Use the pink frosting like glue.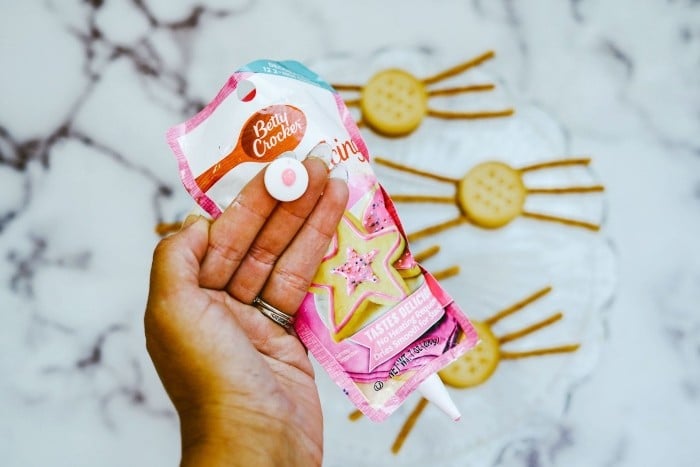 Next stick the two eye candies onto the Oreo Cookies.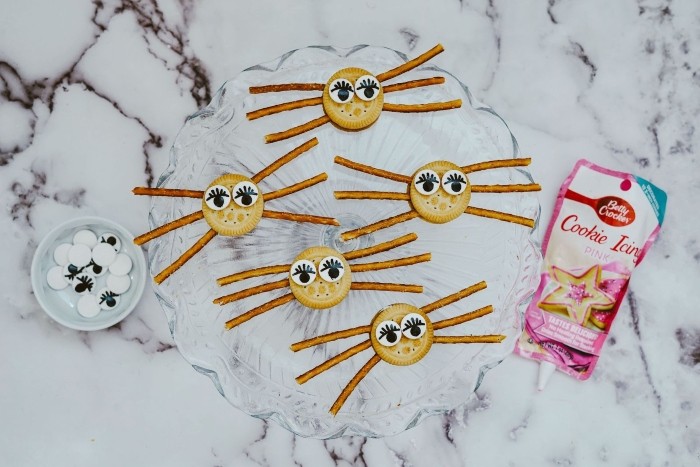 Use the pink icing to draw a mouth on your Oreo cookie.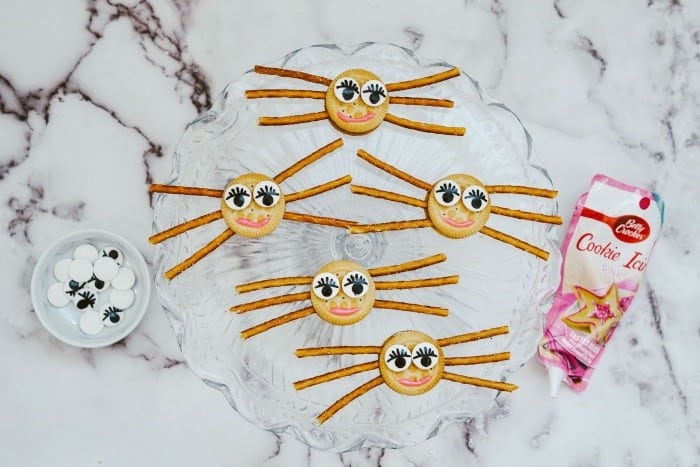 Serve and Enjoy!
Do you kids already have their costumes picked out? My son has only asked for Halloween decorations to put in his locker at school. For those, I just went to Dollar Tree and grabbed a few items including a small string of LED lights.
We hope that you enjoy these fun Halloween Oreo Cookies and let us know what your kids think about them.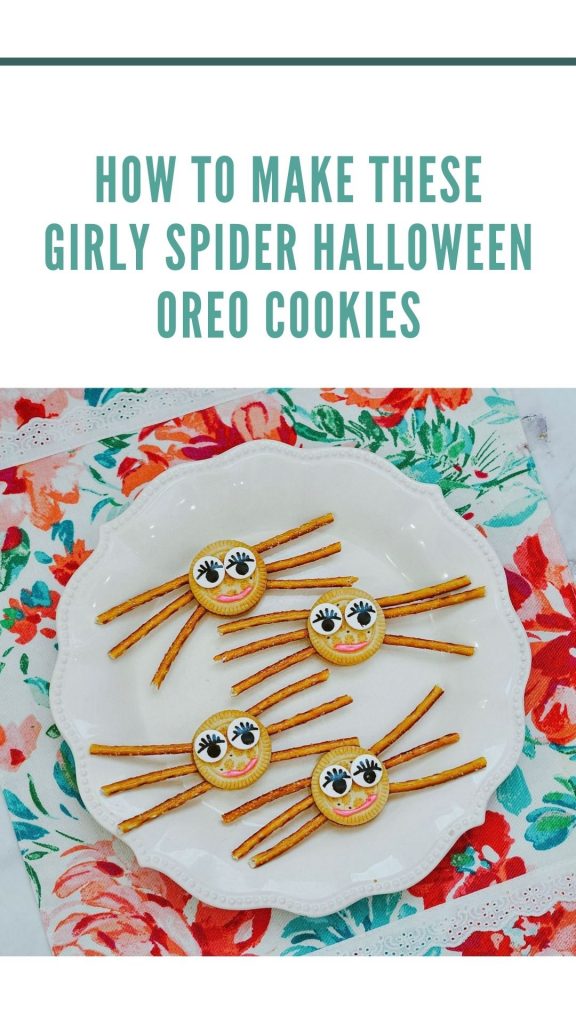 What is your child dressing up as for Halloween? Do you think they will enjoy these Girly Spider Halloween Oreo Cookies?