Have you ever made St. Patrick's DIY hot chocolate bombs? Do you enjoy St. Patrick's Day festivities? St. Patrick's day has always been a low-key holiday for my family. Growing up we always made sure that we wore green on March 17th so that we didn't get pinched. Now that I am older, our family enjoys staying at home and enjoying a few fun green n gold treats.
These hot chocolate bombs are super popular and are the latest decadent treat. I wish that I had the stuff to make these a few weeks ago when it snowed. However, it would have been hard to do since our water ended up being shut off for 5 days. It is crazy how many dishes you dirty up on a normal day. Thankfully, that is over so I could go to the store to get all my ingredients needed to make these festive treats for the kids. I'm glad that I was able to make these fun St. Patrick's DIY Hot Chocolate Bombs a few days ago to surprise the kids.
My kids were surprised when they saw these fun St. Patrick's DIY Hot Chocolate Bombs. They quickly grabbed their favorite mug and made a cup of hot milk. Then each one of the kids dropped their hot cocoa bomb into the hot milk and watched it melt.
Ingredients you will need:
1 ½ Cups Green Melting Wafers
½ Cup White Melting Wafers for the drizzle (you can also use white chocolate chips)
Hot Chocolate Mix (approximately a tablespoon per bomb)
Dehydrated Marshmallows (you can also substitute with regular mini marshmallows if desired)
St. Patrick's Day Sprinkles
Silicone molds like these here.
Directions:
Step 1: Using a bowl and the microwave, heat your green melting wafers in 30 second increments until your wafers have melted and become smooth.
Step 2: Once your wafers are melted you will want to coat your silicone molds, making sure that all of the sides and bottom is well coated. You can use a spoon for this process but another good option is a decorating brush made for baking.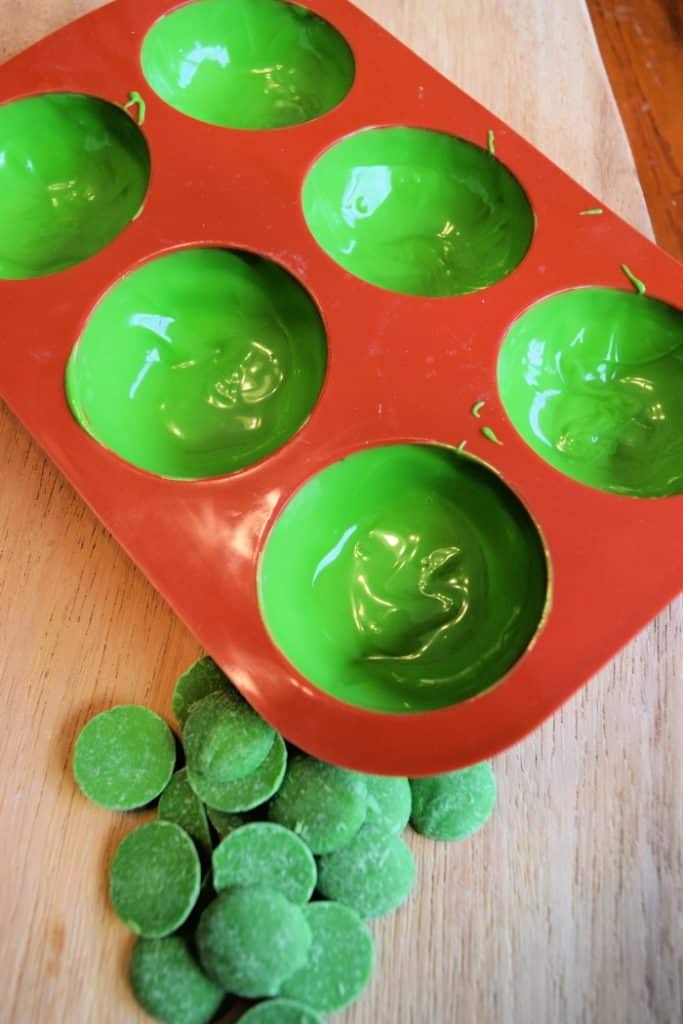 Step 3. Place the mold in the fridge and allow for the bomb halves to set up. This will take approximately 30 minutes.
Step 4: Once your hot cocoa bomb halves have set you can then pop them out of the molds and fill them with the hot chocolate contents. Which for this set is regular hot chocolate mix and mini dehydrated marshmallows. This amount will make 3 bombs so you will want to fill 3 with your mix and leave 3 for making the top.
Step 5: Using a plate heated by the microwave, or a pan on the stove, melt the rim of an empty green bomb half and place it on top of one of the filled sides. Allow the wafers to set.
Step 6: Using piping bags or a filled Ziploc bag, drizzle on your white chocolate over the top, sprinkle with your St. Patrick's Day sprinkles and allow it to set up again. Note: We also did a layer of green drizzle, if you want to do this you will need to allow your first color drizzle to set, drizzle the next color and then add your sprinkles.
Step 7: To make the hot chocolate add 1 hot chocolate bomb to a mug and pour 8-10 ounces of milk over top or you can drop your bomb into a mug of hot milk. Stir until melted.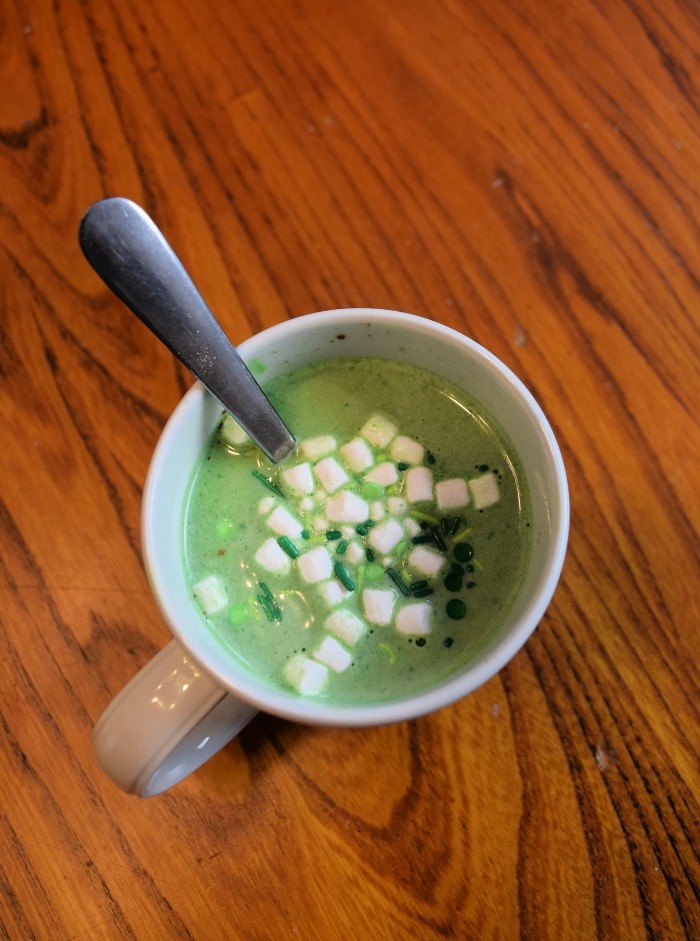 Step 8: Enjoy your St. Patrick's DIY Hot Chocolate Bomb.
Additional Notes:
If you are using bigger molds, you will need to use more green melting wafers. This recipe amount will make 3 bombs but you will have ingredients left over to make additional ones.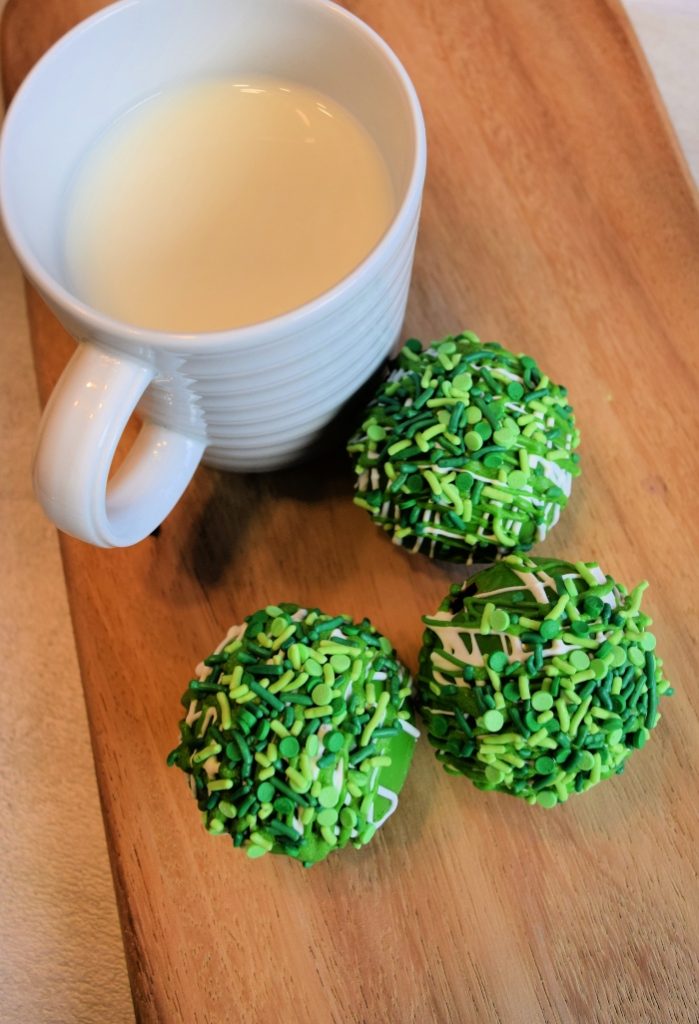 If you bomb halves don't sit evenly together you can always take additional melting wafers and add some around the rim to get a complete seal on your hot cocoa bomb.
My kids loved these St. Patrick's DIY Hot Cocoa Bombs and they highly recommend them. They are perfect to pair with your favorite cookies such as these St. Patrick's Day Mouse Oreos.
Do you think your kids would love these St. Patrick's DIY Hot Chocolate Bombs? Will you attempt to make them for St. Patrick's Day?