Happy Easter! Do your kids enjoy fun-themed snacks when they come home from school? Over the years, we have shared several Easter-themed snack ideas. This year isn't any different so, I wanted to share with you these fun Easter Basket Pudding Cups with you so you can make them for your kids.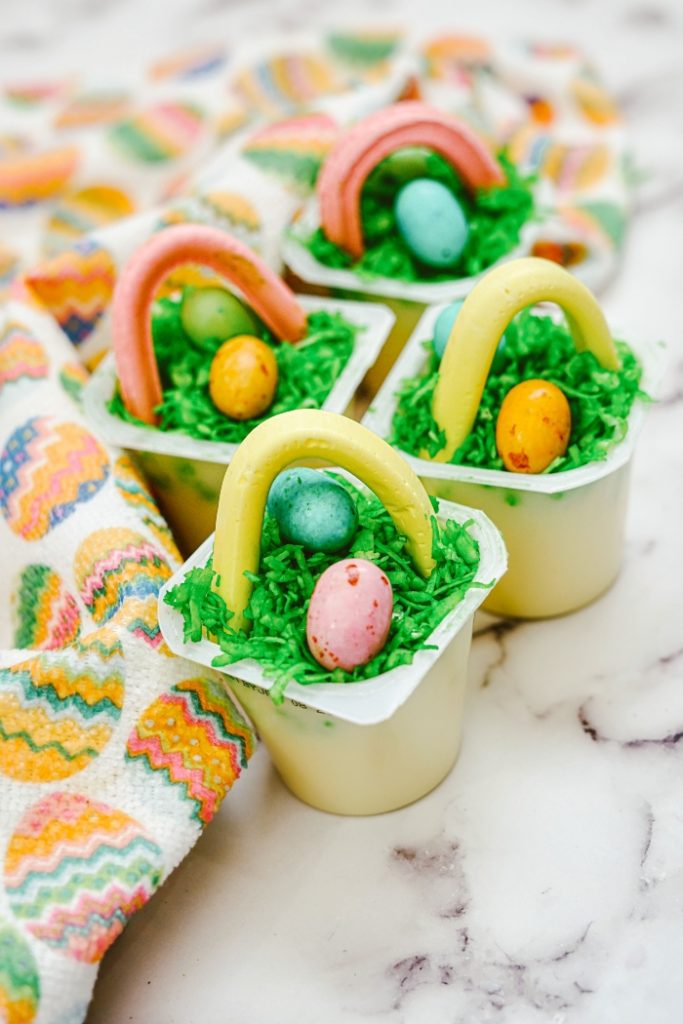 Items Needed to Make the Easter Basket Pudding Cups
Head to the store and pick up the following items for this fun snack for the kids.
Vanilla Pudding Cups
Green Food Coloring 
Robins Egg Candies or Cadbury Mini Eggs
1 Cup of Shredded Coconut 
Laughy Taffy or Airheads Extremes Belts
1 Tbs Water 
Directions on How to Make the Easter Basket Pudding Cups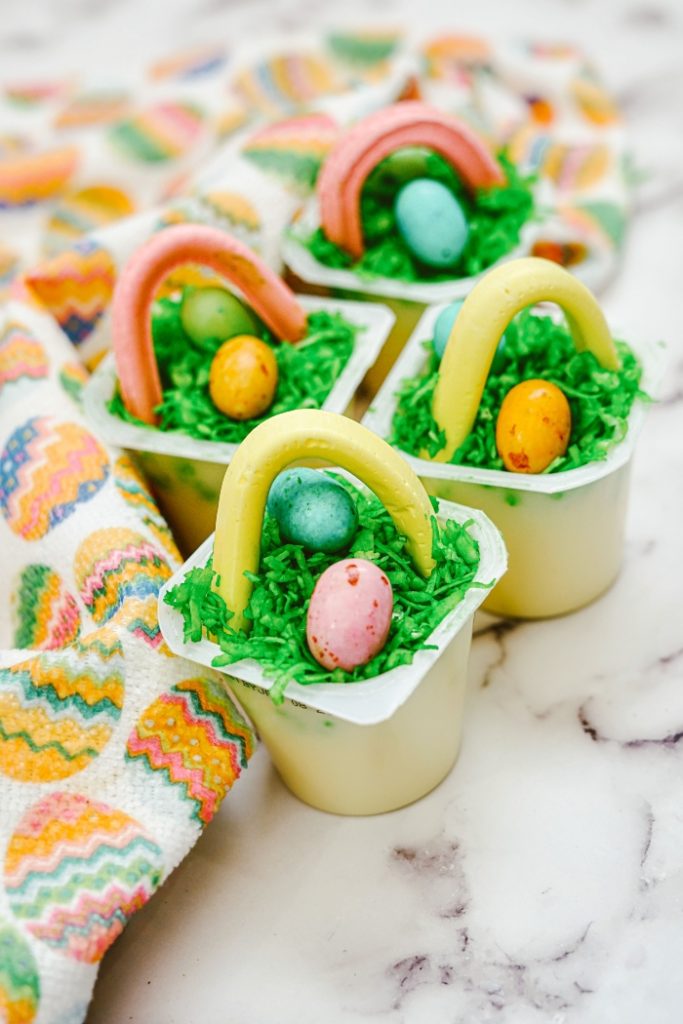 In a mixing bowl, create Easter grass by combining the shredded coconut, water & green food coloring. Note: if your child is picky and doesn't like coconut, you can opt to make grass using green icing.
Sprinkle the green shredded coconut on top of each pudding cup.
Add the Robins eggs or Cadbury mini eggs.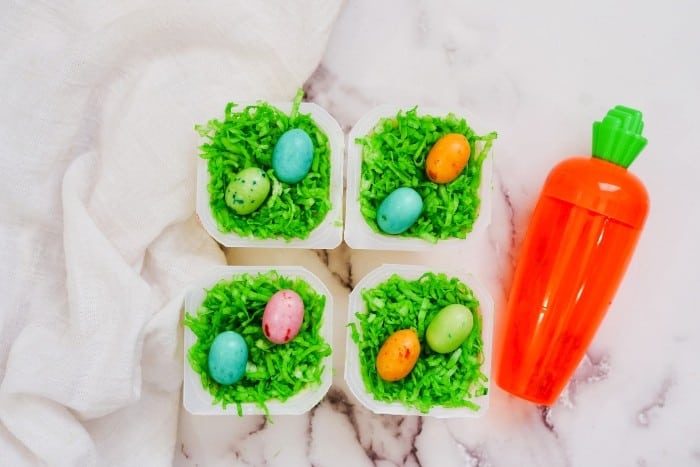 Cut the Laughy Taffy or Airheads Extremes Belts in half and use each half to create a basket handle. 
Are your kids ready for Easter? My son loves Easter though we don't do Easter baskets. Instead, we opt for fun Easter treats or other Easter traditions. Don't forget to print out our free Easter printables too!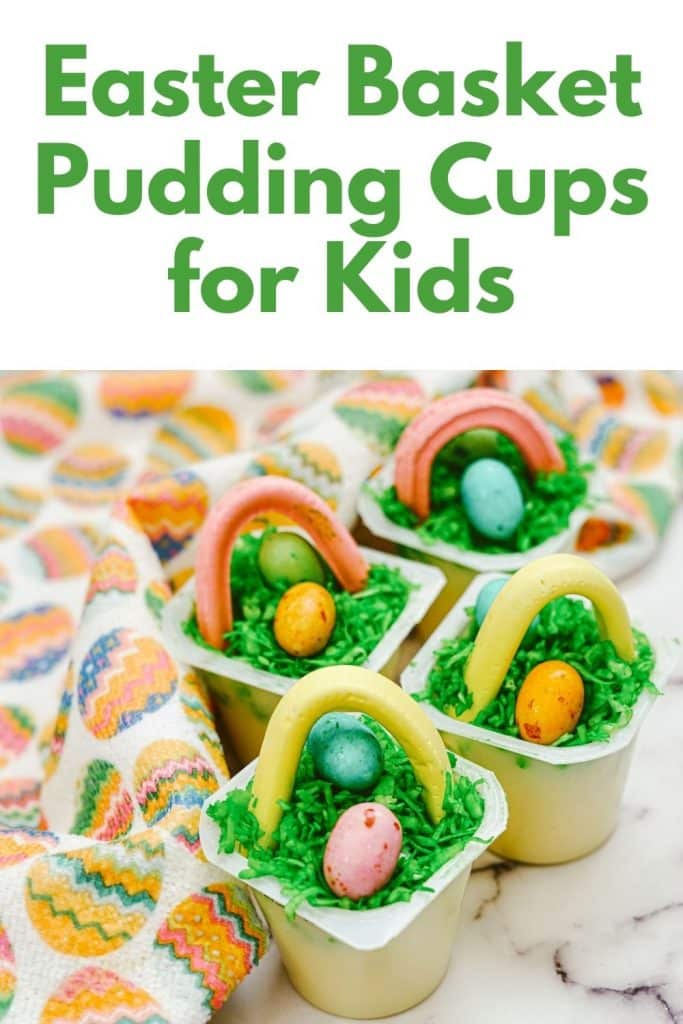 Do you plan on making these Easter Basket Pudding Cups for your kids?