Easter is just around the corner and this year things may be a bit different since we are dealing with the Coronavirus quarantine. But just because you are confined to your house doesn't mean you have to give up the family traditions or celebrations entirely. While having a huge family gathering is out, unless the quarantine is lifted before Easter day, you can still create your own memories this year.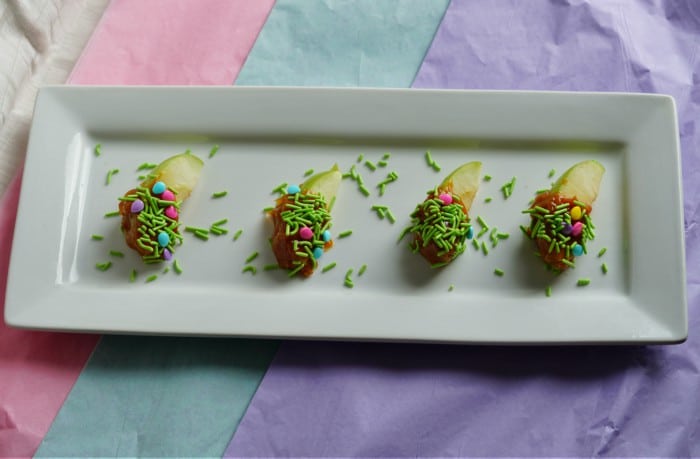 My son loves eating snacks, especially, after being at school all day long. He would eat junk food all day long if I allowed it. But I always keep healthy snack options available for my kids to eat for a snack. One of my son's favorite snacks is apple slices dipped in caramel. I came up with these cute Bunny Tails and hope your kids love them too.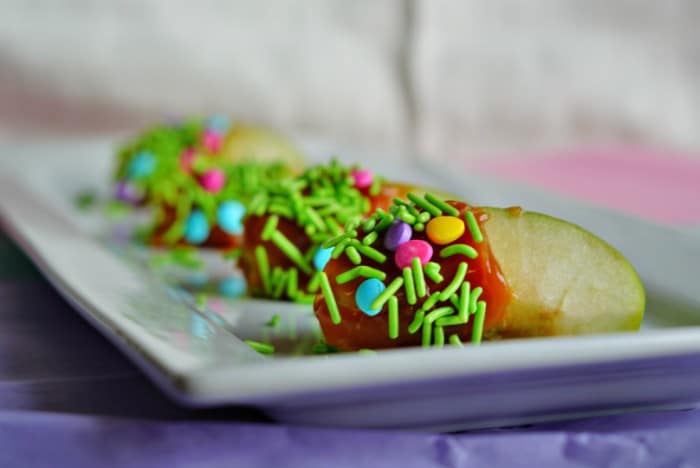 How to Make Easter Bunny Tails
With Easter a few weeks away, I came up with these cute Bunny Tails and wanted to share them with you. They are super easy to make and your kids will enjoy this festive snack. All you need is an Apple slicer (aff link), a bag of apples, Easter sprinkles, and caramel dip.
Directions
Use the apple slicer to slice your apples. You can slice them by hand if you don't have an apple slicer.
Spoon caramel dip into a bowl.
Use a butter knife to spread the caramel onto half the apple slice.
Sprinkle Easter sprinkles on the caramel.
Serve and Enjoy!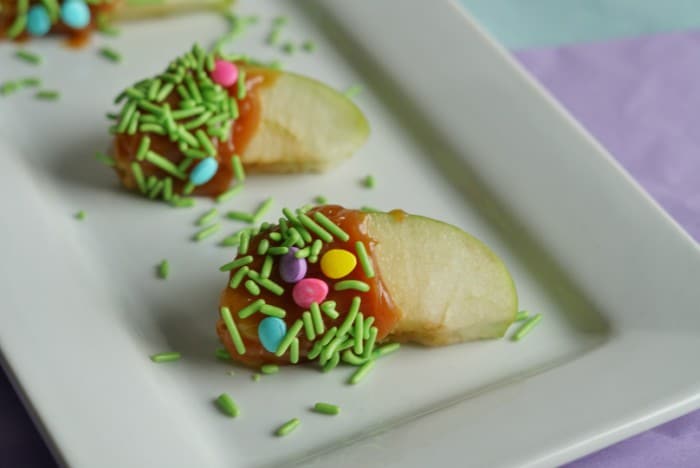 My son didn't realize that I was making his favorite snack a few days ago. I asked him if he wanted a snack and his reply, "what is it"? I told him that I made Bunny Tails, aka Easter caramel apple slices. He loved them and asked for more.
Do your kids love caramel apple slices? Do you think your kids would love these Easter bunny tails?