Fall is one of my favorite seasons. In Texas, the summer temperatures can be brutal and it makes spending time outside playing nearly impossible unless you are in the swimming pool. This year we have had some crazy weather and it seems like fall has totally skipped us this year.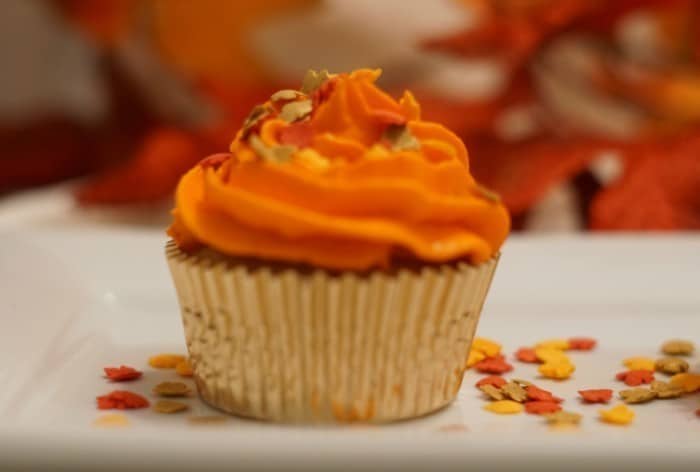 From warm days to near-freezing temperatures this fall, it makes going outside nearly impossible. On the days it is nice outside, I'd rather send my son outdoors to play and cut off his screen time. Then on days when it is too cold to do anything outdoors, I'd rather spend my time in the kitchen with my son baking or snuggling up to watch movies together.
A few weeks ago when it was raining and downright miserable outside for several days in a row, I pulled out a box of cake mix and the ingredients to make my homemade buttercream icing. I pulled out the fun fall sprinkles that I bought to make fall and Thanksgiving cupcakes.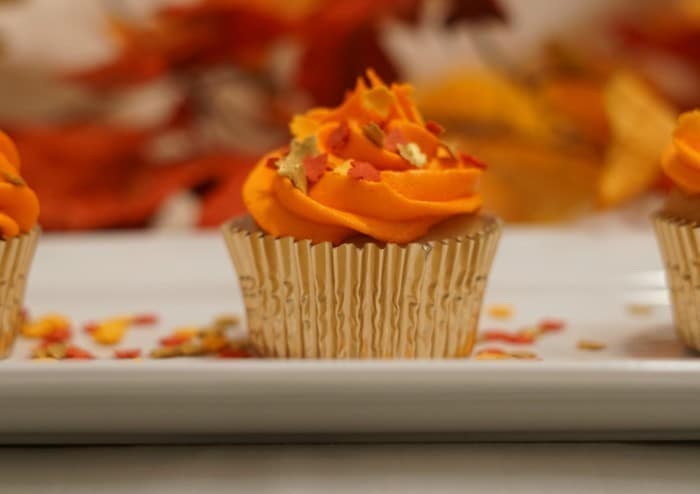 Items Needed to Make These Easy Fall Cupcakes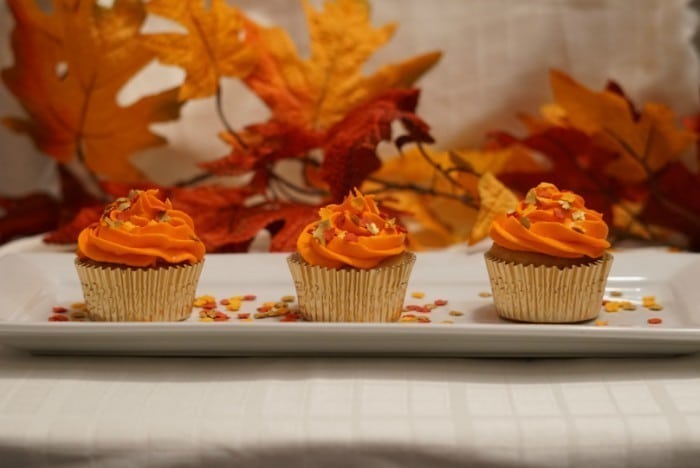 How to Make Homemade Orange Buttercream Icing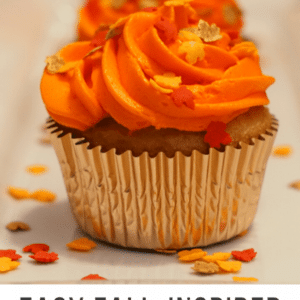 Homemade Orange Buttercream Icing
How to Make Homemade Orange Buttercream Icing
Ingredients
1

cup

unsalted butter

don't use margarine

3 – 4

cups

powdered sugar

1-2

tsp

clear vanilla flavoring

Wilton Orange Gel Food Coloring
Instructions
Allow the butter to soften to room temperature. 

Place butter into a mixing bowl. Use a mixer set on medium to beat it until the butter is light and fluffy. You want the butter to look smooth and fluffy.

Add clear vanilla and a small amount of Wilton orange gel food coloring using a toothpick or knife. You can add additional gel food coloring until you get your desired color.

Slowly mix in approximately 2.5 cups of powdered sugar and use your mixer on low speed until the ingredients come together. Don't increase the speed of your mixer until the powder sugar is mixed in well. If not you will have powdered sugar all over the place.

Taste test the icing to determine if you need to add more powdered sugar. Once the ingredients have come together, slowly add in remaining powder sugar and beat using medium-high with your mixer.

If your icing is still too thin, add a small amount of powdered sugar and continue mixing. Is your icing too thick? Slowly add in a tsp of milk until you get the desired consistency. 

Chill your buttercream icing in the refrigerator until you are ready to use. If you chill the icing overnight, you will need to slowly let it warm up until you can mix it with a spoon easily.

Add icing to the piping bag and pipe the icing on the cupcakes.
For these easy Fall Inspired cupcakes, after I piped the icing on the cupcake I added the fall leaves from the Sweet Tooth Fairy Gold Sprinkle package. For these cupcakes, I opted to use the Wilton All in One Disposable bags because after I made the Witch & Cauldron cupcakes, I discovered that my cake decoring tips were too small for making cupcakes. I'm pleased with how these cupcakes came out and with the correct tip it made piping the icing on them so much easier.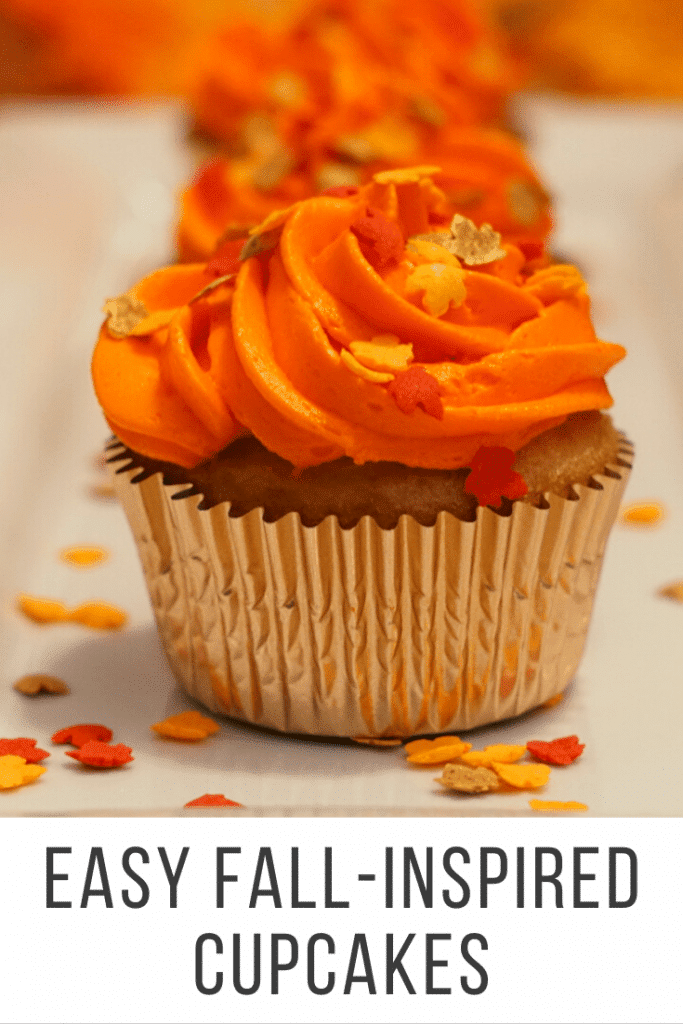 Have you ever made Fall-Inspired Cupcakes?