Do you have a freshman in high school this year? Students preparing for their freshman year in high school often have to start planning their high school years towards the end of 8th grade. Your child picks a graduation plan and starts determining which courses to take that can help them be prepared post highschool. Does your school district offer classes for the fastest growing trade jobs for teens?
Some high schools offer trade programs (schools desperately need to bring back vocational training) so that students can start learning a skill set that would allow them to continue once they graduate high school. For example, some schools offer shop, auto repair, cosmetology, etc.
By the end of their senior year, your child should have narrowed their career choices down to their top three so that they can begin making plans for their future. Most high school graduates go off to college but a college degree isn't necessarily needed in order to have a good-paying job. College is expensive and can leave your child with school loan debt before landing their dream job.
Has your teenager considered going finding a vocational trade job instead of going off to college? When the Internet boomed in the early '90s, vocational trades fell off the radar as graduates went off to pursue high-paying jobs in the technology field. Vocation jobs are in high demand and most of these jobs you can get started by enrolling in a certificate program at your local community college or apply for an apprenticeship.
As a teenager fresh out of high school, wouldn't it be great knowing that you can get training for a career that will put you in a high-demand field and potentially earn more than you would if you invested in a 4-year degree from college? Trades are in high demand and most of these fastest growing trade jobs don't require a degree. Let's take a look at the fastest growing trade jobs teens should consider when choosing a career path.
Carpenter
A carpenter doesn't need a college degree and the average wage is $46,590 per year. This is a skilled vocational trade job and becoming an apprentice will allow you to receive on the job training. This is a labor-intense job and physically demanding. Depending on your skill set, you may be required to work indoors or outdoors as there are a wide variety of jobs for carpenters to do. They build, repair, and install projects ranging from kitchen cabinets to building highways or bridges.
Flooring Installer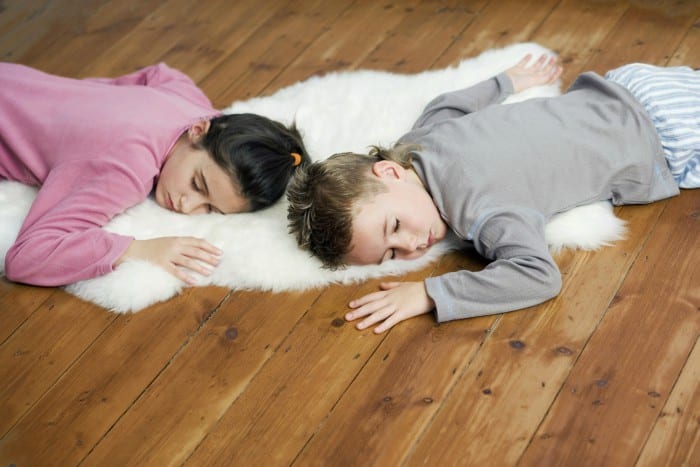 Flooring installers are needed for both commercial and residential projects. As we all know, the flooring in our homes or in businesses adds to the look and feel of your space. Installing flooring in buildings can be hard on the body and require you to be on your hands and knees frequently. It is a job that you can do year-round without worrying about weather delays.
Again, this is a skilled job and you don't need specific training, other than performing basic math skills needed to determine how much materials you need in order to install your customer's flooring choice. The average median salary for a floor installer is $47,646.
Electrician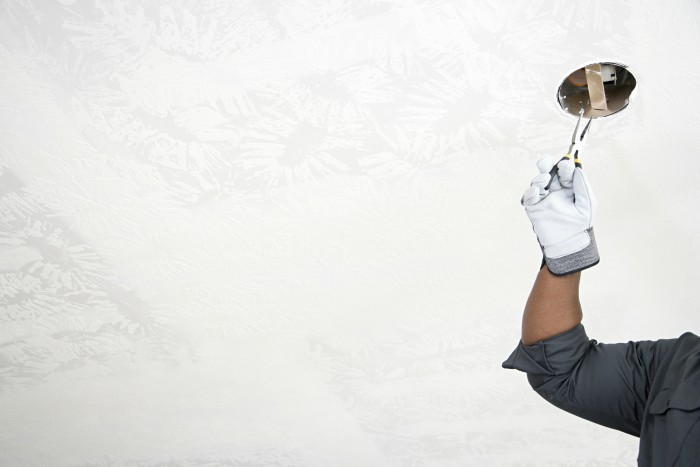 Do you like a change of scenery frequently as you are doing your job? Being an electrician can satisfy that need with minimal training. You can opt for a certificate program or complete a two-year degree. This skilled position is expected to be in high demand for years to come.
Electricians install new wiring to homes and businesses around the world, repair existing electrical problems, and help ensure that the electrical components in our favorite gadgets work properly. In 2018, the median salary for an electrician is $59,190.
Plumber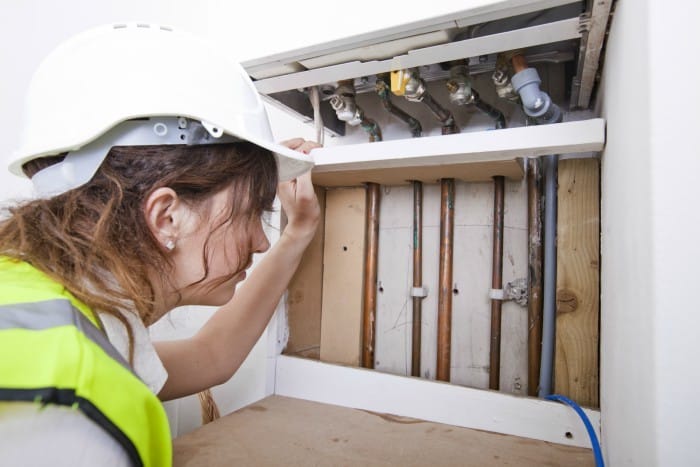 Plumbers are also a much needed skilled trade that is heavily relied on when things in your house go haywire with the septic system or freshwater supply. You can get your career started in as little as two years by attending a trade school or up to five years depending on the level of apprenticeship you go after. The average salary for a plumber in 2017 was $52,590 but it isn't unheard of a master plumber bringing in over $100k a year.
While the pay is good, you do have to have a strong stomach to be able to handle some of the crazy projects that a plumber can get called to assist with. This is also another trade that allows you to have a change of scenery and some job variety on a daily basis. So if you aren't afraid to get your hands dirty, this might be the perfect job for you.
HVAC Technician
We all enjoy the comforts of having air conditioning and heating in our homes, business, and the places we visit on a regular basis. Without HVAC technicians, to perform the skill trade work needed to install, maintain, and repair your HVAC system, we would all have to live without the comfort we are accustomed to.
This job can land you climbing in hot attics or crawl spaces, work on equipment outdoors, be exposed to wiring and electrical parts, deal with extreme temperatures since most of the job sites don't have an HVAC system working, and potential scrapes or burns. But don't let the risks outweigh the potential job growth awaiting you. To get started on your way to becoming a certified HVAC technician, you can either attend a trade school to get a certificate or you can go to college to get your associates degree. The median salary does vary by state for an HVAC technician, but most states the salary exceeds $45,000 a year.
Teens should begin thinking about their career choice before they begin their high school career. Even if their choice isn't set in stone, having a general idea of their career choice can help them pick courses that would benefit them once they graduate. Some high schools offer students the opportunity to learn a trade or receive vocational training, but with the Internet boom, some schools took away these programs. However, with a shortage of workers in the following trades, bringing back trades and vocational training would be highly beneficial for high school students.
Each of the vocational trade jobs listed above requires you to solve a customer's problem and achieve customer success. You want to do what it takes to make the customer loyal to your brand or service for life. Not only will you be able to win over the customer in front of you but when you go above and beyond to take care of them, most customers are happy to pass along your contact information to their friends and family. Referrals and customer loyalty is a great way to measure customer success. As you know, without customers you would have a successful career or business.
Don't be afraid to follow up with your customers and ask them to participate in a survey too. This is a great way to get feedback from your customers and look at ways to improve your customer service and business.
As you can see most of these technical trade jobs are skilled jobs and without them, we wouldn't have the modern conveniences that we do today. For a full list of vocational trade jobs, please visit here.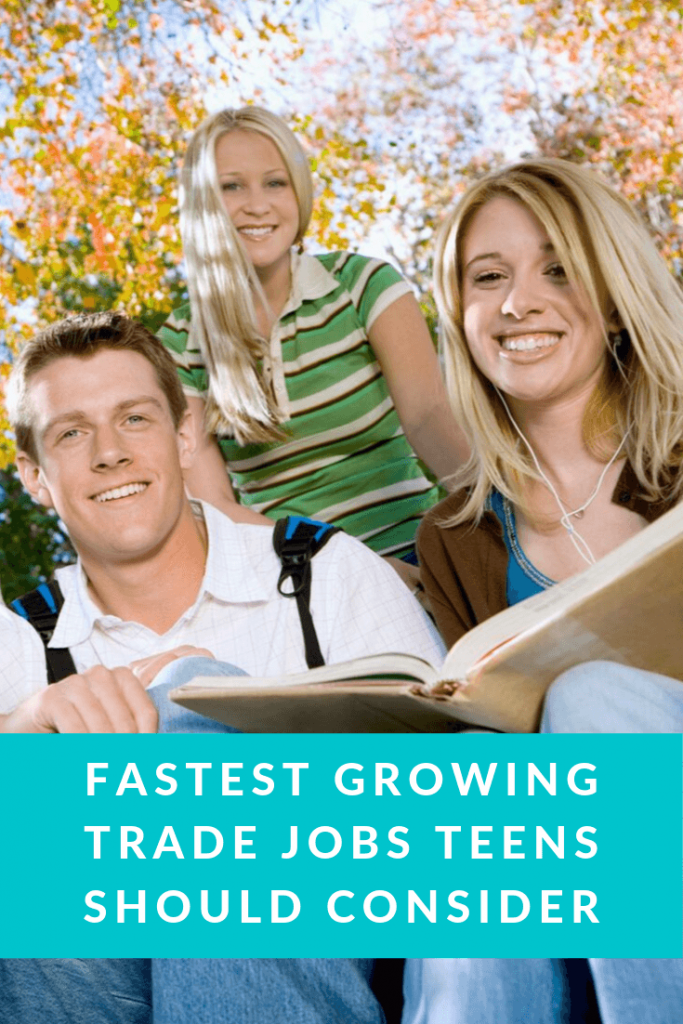 Have you talked with your child to determine their career path? Have they thought about these fastest growing trade jobs teens?