Mother's Day is this coming Sunday! We wanted to share with you this free happy Mother's Day printable and bookmark. Have you planned anything special for her yet? Don't worry we got you covered with this free printable and you can even print out this All About Mom printable too. She will love it whether you surprise her with breakfast in bed, lunch or dinner out, or a sweet gift.
Free Happy Mother's Day Printable and Bookmark
Color your mom a DIY bookmark, finish the drawing, and fill out the information about your mom. Then give your mom the card so that you and her can do the word search together and play some tic-tac-toe.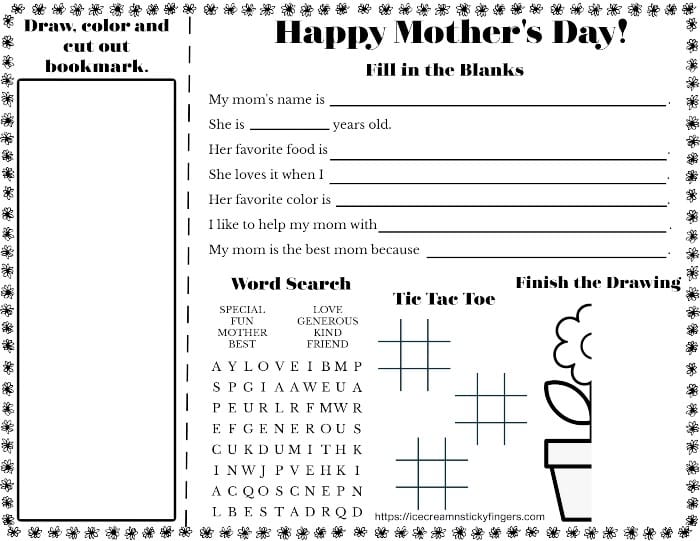 I hope that your mom has a Happy Mother's Day and that she enjoys this free printable. As a mom, I always enjoyed getting homemade gifts from my kids.
What did you get your mom for Mother's Day?