Boss Baby is back and is ready to show up to work in the family business. He brought along the Boss Baby training materials. But first things first, they must prepare themselves for a day of training so that they are ready to tackle their first assignment. Has your child expressed interest in being a Boss Baby or entrepreneur? My youngest son has expressed interest in becoming a Youtuber and he has uploaded a few things to my Youtube channel. But we haven't taken the next step to find him his own niche and business name yet.
Free Printables: Boss Baby Training Materials
Let's get your child prepared for their first day as a Boss Baby with these fun training materials.
BRING THE FAMILY TOGETHER WITH ONE OF THE BIGGEST ANIMATED FILMS OF THE SUMMER FEATURING AN ALL-NEW ORIGINAL SHORT AND HILARIOUS BONUS CONTENT
ADD IT TO YOUR COLLECTION AND
WATCH IT AGAIN AND AGAIN
OWN IT ON DIGITAL AUGUST 31, 2021
4K ULTRA HD, BLU-RAYTM AND DVD SEPTEMBER 14, 2021
FROM UNIVERSAL PICTURES HOME ENTERTAINMENT
Universal City, California, August 24, 2021 – The Boss Baby is back and reporting for business in DreamWorks Animation's THE BOSS BABY: FAMILY BUSINESS, a hilarious sequel guaranteed to bring the whole family together for non-stop adventure and laughs. On August 31, 2021 The Boss Baby Family Business is available to own on Digital and on 4K Ultra HD, Blu-Ray™ and DVD on September 14, featuring an all-new short from Universal Pictures Home Entertainment. Building on the success of the first film, welcome back brothers Ted (Alec Baldwin) and Tim (James Marsden) as they're introduced to a brand-new boss baby, Tim's daughter Tina (Amy Sedaris), who is on a mission from BabyCorp. The entertainment extends beyond the film with all-new exclusive bonus features offering endless fun and sure to get the entire family into the 'back-to-school' mode. These features include a brand-new animated short, deleted scene, gag reel, interactive Creative Experiment Labs, Boss Baby Art Class and more.
This family animation comedy also includes a star-studded voice cast featuring Alec Baldwin (It's Complicated, The Departed), James Marsden (Hairspray, X-Men Franchise), Amy Sedaris (Puss in Boots, Elf), Ariana Greenblatt (Love and Monsters), Jeff Goldblum (Jurassic Park, Independence Day), Eva Longoria ('Desperate Housewives'), James McGrath with Jimmy Kimmel ('Jimmy Kimmel Live') and Lisa Kudrow ('Friends', Booksmart) also returning. THE BOSS BABY: FAMILY BUSINESS is directed by filmmaker Tom McGrath and is produced by Jeff Hermann.
In the sequel to DreamWorks Animation's Oscar®-nominated blockbuster comedy, the Templeton brothers—Tim and his Boss Baby little bro Ted—have become adults and drifted away from each other. Enter new boss baby Tina with a cutting-edge approach and can-do attitude that is determined to bring them together again…and inspire a new family business.
BONUS FEATURES ON 4K ULTRA HD, BLU-RAYTM, DVD AND DIGITAL:
ALL-NEW ORIGINAL SHORT "PRECIOUS TEMPLETON: A PONY TALE" – In this original DreamWorks animated short, Precious Templeton has entered the Perfect Pony Pageant in hopes of winning top prize. Just as the winner is about to be announced, the crown jewels are stolen. What will they do now? Find out in this hilarious original short.
GAG REEL
DELETED SCENE – "Time Out" with introduction by Director Tom McGrath.
NEVER GROW UP: THE BIG BABIES BEHIND THE BOSS BABY: FAMILY BUSINESS – Get behind the lens with cast and filmmakers as we uncover how The Boss Baby: Family Business came to life. Dive deeper into the inspirations for each character and see what it took to bring this animated feature to life.
"TOGETHER WE STAND" LYRIC VIDEO – Sing along with Tabitha as she performs "Together We Stand," in this whimsical lyric video.
ROLL CALL – Meet the voices behind the babies as we take a cast roll call of The Boss Baby: Family Business.

Alec Baldwin – Boss Baby (Ted)
Amy Sedaris – Tina
James Marsden – Tim

CREATIVE EXPERIMENT LAB – Schools in Session! Join us in the creative experiment lab to become a scientist in your own home. Hosted by James Marsden (voice of Tim), we'll teach you everything you need to know to pass science class with flying colors.

Potato Power
Volcano To Go
Plastic Fantastic

BOSS BABY ART CLASS: HOW TO DRAW – Ever wondered what it would be like to be an animator? Get a firsthand look at how to draw your favorite Boss Baby at home with this fun drawing tutorial. Hosted by Catherine Rader, one of the lead story animators of The Boss Baby: Family Business, you'll see step by step how to bring this big baby to life.

Boss Baby (Ted)
Tina
Precious Templeton

FEATURE COMMENTARY – Feature Commentary with Director/Exec. Producer Tom McGrath, Producer Jeff Hermann and Production Designer Raymond Zibach.
THE BOSS BABY: FAMILY BUSINESS will be available on 4K Ultra HD, Blu-rayTM, DVD and Digital.
4K Ultra HD delivers the ultimate movie watching experience. Featuring the combination of 4K resolution, the color brilliance of High Dynamic Range (HDR) and immersive audio delivering a multidimensional sound experience.
Blu-rayTM unleashes the power of your HDTV and is the best way to watch movies at home, featuring 6X the picture resolution of DVD, exclusive extras and theater-quality surround sound.
Digital lets fans watch movies anywhere on their favorite devices. Users can instantly stream or download.
MOVIES ANYWHERE is the digital app that simplifies and enhances the digital movie collection and viewing experience by allowing consumers to access their favorite digital movies in one place when purchased or redeemed through participating digital retailers. Consumers can also redeem digital copy codes found in eligible Blu-rayTM and DVD disc packages from participating studios and stream or download them through Movies Anywhere. MOVIES ANYWHERE is only available in the United States. For more information, visit https://moviesanywhere.com
Buy Boss Baby Family Business Here on Amazon (aff link).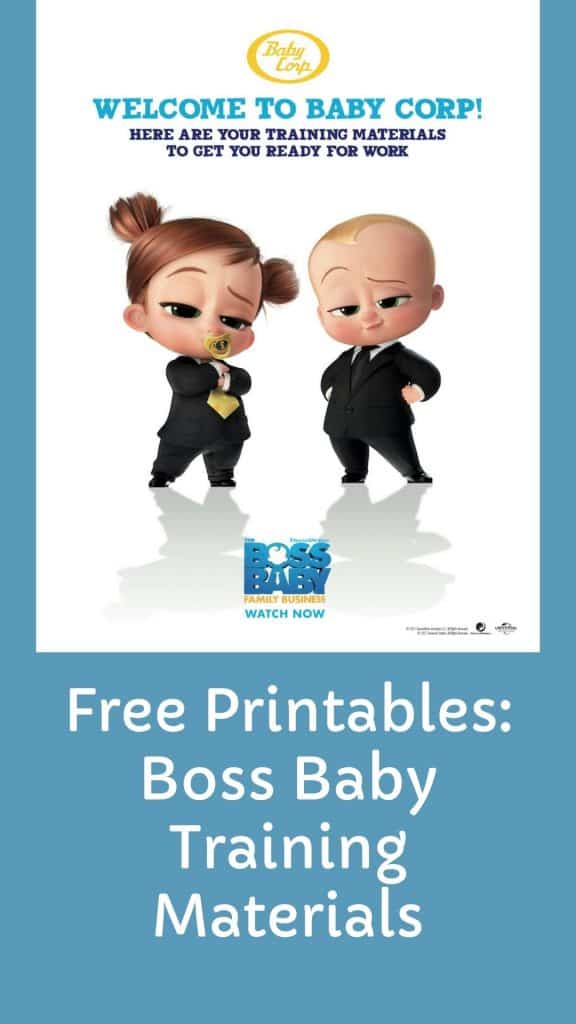 Have you seen Boss Baby Family Business yet? Are you planning on it?