TheBoss Baby is back again and picks up where the second film left off. But suit up for the new Boss Baby show while enjoying these free coloring sheets, word search, and smoothie recipe. You can stream The Boss Baby: Back in the Crib on Netflix starting May 19th.
The Boss Baby: Back in the Crib
The series The Boss Baby: Back in the Crib picks up where the second film left off and follows Boss Baby as he moves in with his adult brother Tim's family, including his two nieces: brainy big kid Tabitha and fellow Baby Corp employee Tina. Together, Boss Baby and Tina co-lead a new Field Team fighting to increase Baby Love while keeping a new group of arch-nemeses – The Uncuddleables – from destroying Baby Corp itself.
Free The Boss Baby Coloring Sheets
Enjoy coloring these free boss baby coloring sheets. Grab your favorite crayons, colored pencils, or gel pens. Download and print off the coloring sheets.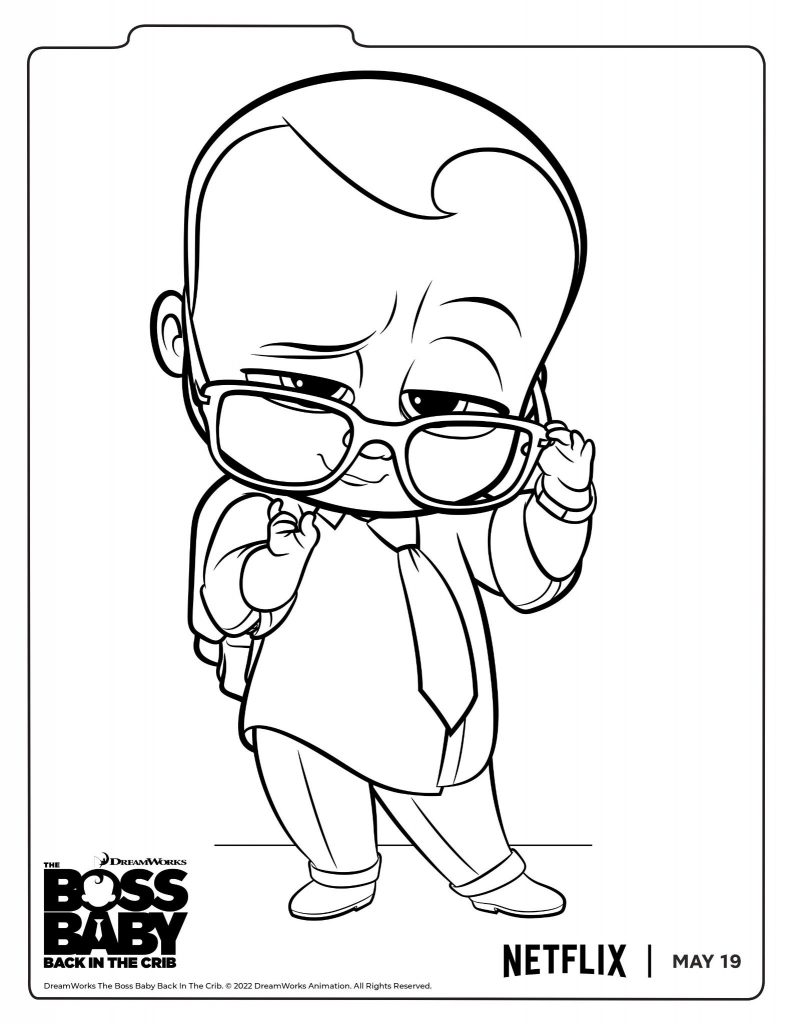 Free The Boss Baby Word Search
Do you enjoy doing word searches? Print off the free The Boss Baby word search and complete it.
The Boss Baby Smoothie Recipe
Ingredients Needed:
1 Large Banana (Frozen is best)
1 Cup of Water or Milk (Dairy, Almond, Oat Milk)
1/2 Cup of Greek Yogurt (Plain or Vanilla)
1/2 Teaspoon Vanilla Extract
Optional Ingredients:
To Add Color or Boost the Nutritional Value Add 1 Serving Blue Algae Powder or Spirulina or 1/2 Cup of Fresh or Frozen Berry of Choice
2 Tablespoons of Nut/Seed Butter of Choice (Almond, Sunflower, Peanut, Cashew, etc)
Topping Ideas:
Coconut Flakes
Granola
Slices of Banana
Cocoa Nibs
Fresh Berries
Tears From Past Employees
Etc.
Directions:
Place all Ingredients into the Blender. Then Blend Until Smooth.
Add More Milk if Needed to Reach the Desired Consistency.
Add Your Favorite Toppings. After all you are the Boss.
Serve by Deadline: Immediately.
The Boss Baby Back in The Crib Trailer