Happy Thanksgiving! With the kids out of school next week, I wanted to share with you these free Thanksgiving Lacing Cards for your kids to stay busy while you are preparing for the festivities.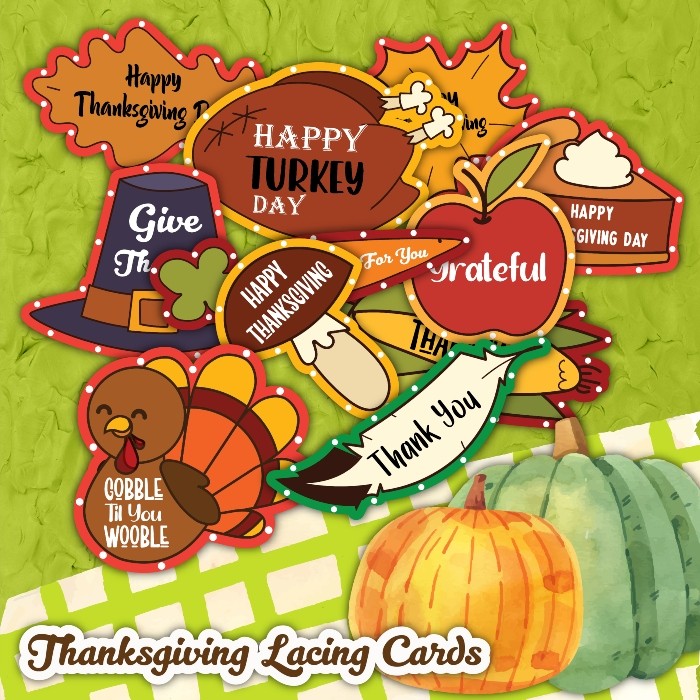 Items Needed
Cardboard
Scissors
Glue
Yarn
Hole Punch
I Love Pumpkin and Happy Thanksgiving Day Pie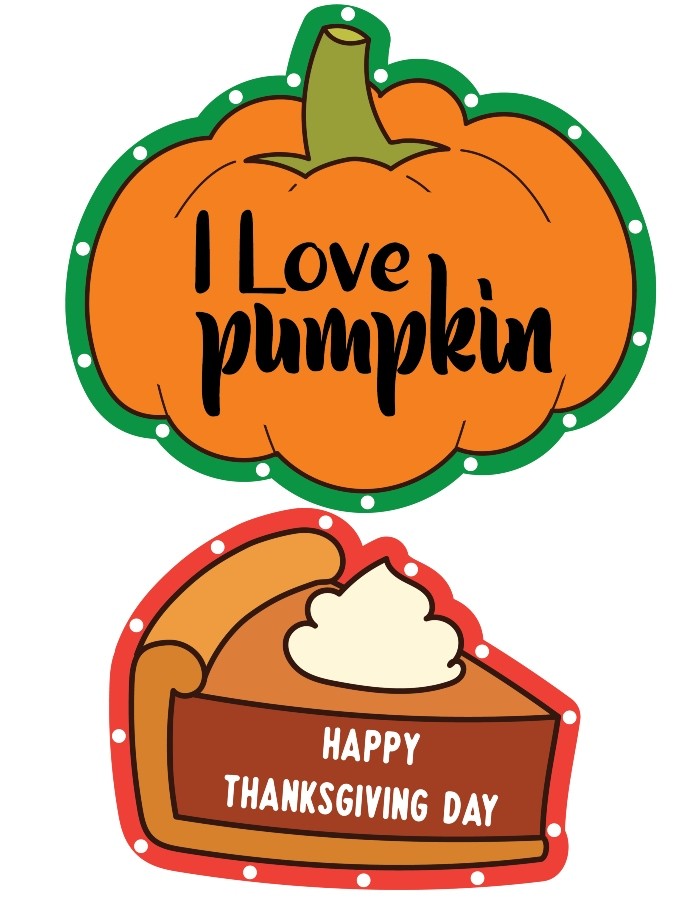 Happy Thanksgiving Leaf and Happy Turkey Day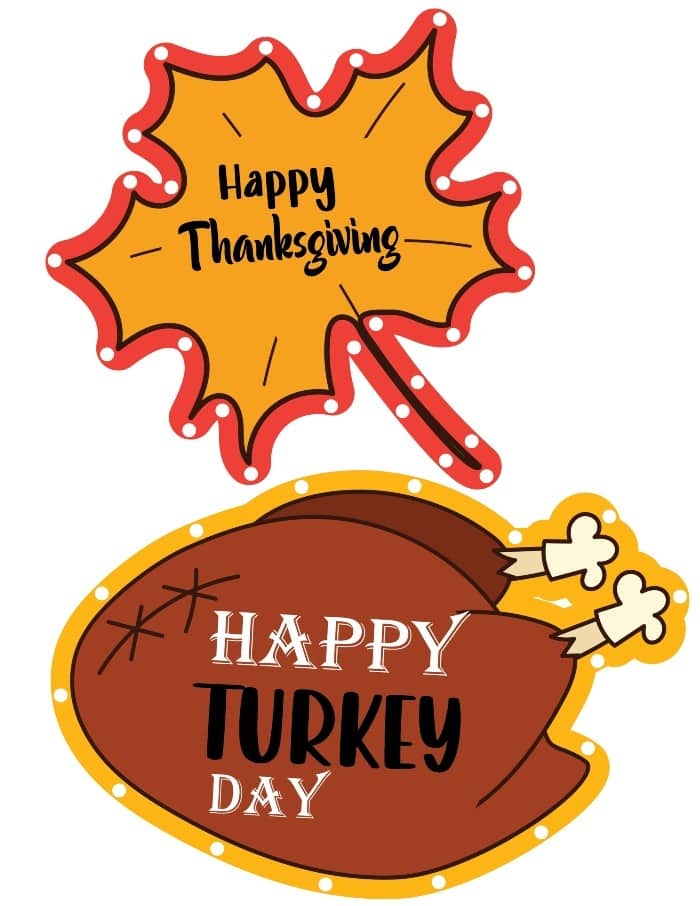 Happy Thanksgiving Leaf and Grateful Apple
Give Thanks Hat and Thankful Corn
Sweeter Than Pumpkin Pie and Blessed Acorn
Happy Thanksgiving Pear and Thank You For Everything Leaf
Thank You Feather and Thankful for You Carrot
Happy Thanksgiving Mushroom and Gobble til you Wooble Turkey
Directions
Print the Free Thanksgiving Lacing Cards (see link below).
Cut out each one of the lacing cards. Get your parents to help you if needed.
With a Marker, such as a sharpie (aff link), carefully trace the lacing cards onto a piece of cardboard.
Cut out the image on the cardboard. Do get your parent's help because the cardboard is a bit harder to cut out.
Glue the printable onto the matching cardboard piece.
Allow it to dry for 15 min.
Then using a hole punch, punch out all of the holes being careful not to cut it too close to the edge.
Get your yarn and lace each one of the cards.
It is hard to believe that Thanksgiving is next week. This year has flown by so quickly. I hope you have a wonderful Thanksgiving with family and friends.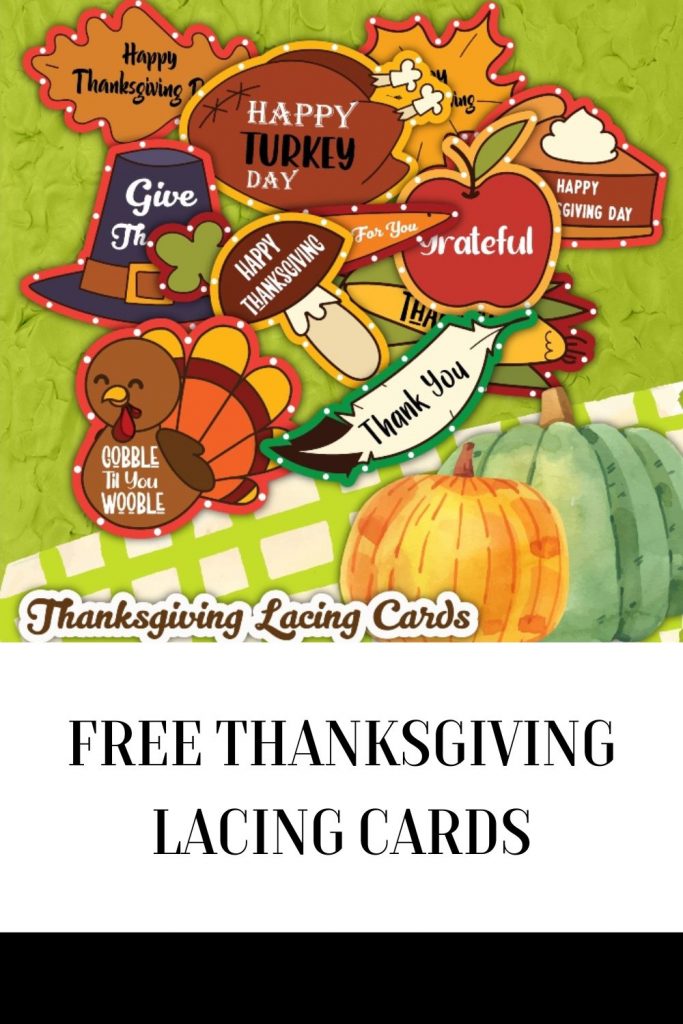 Have you ever made your own lacing cards?