Get your Minecraft back to school gear. Time has flown by very quickly this summer. It is hard to believe that school is starting next week for us and that some districts have already started.
Minecraft Backpack and Lunch Box
Grab this 16-inch Minecraft backpack for kids. It has roomy compartments big enough to hold folders, binders, and notebooks. There is an elasticized black mesh pocket that holds a water bottle.
This set comes with a Minecraft lunchbox for kids too. It can be attached to the front of the backpack with side velcro tabs for hands-free travel.
Purchase this set here (aff link).
Minecraft School Supply Set
This fun Minecraft school supply set includes 2 Portfolio folders, 1 Minecraft notebook, 2 Mini Markers, 1 Note Pad, 1 Eraser, 1 Pencil Sharpener, 1 Ruler (6-inch), 1 Minecraft Pencil Pouch, and 1 Mechanical Pencil. Get your gamer ready for back to school with this supply kit and let them know Minecraft will be waiting on them after school (haha). You can purchase this kit here (aff link).
Minecraft Pig and Creeper Water Bottles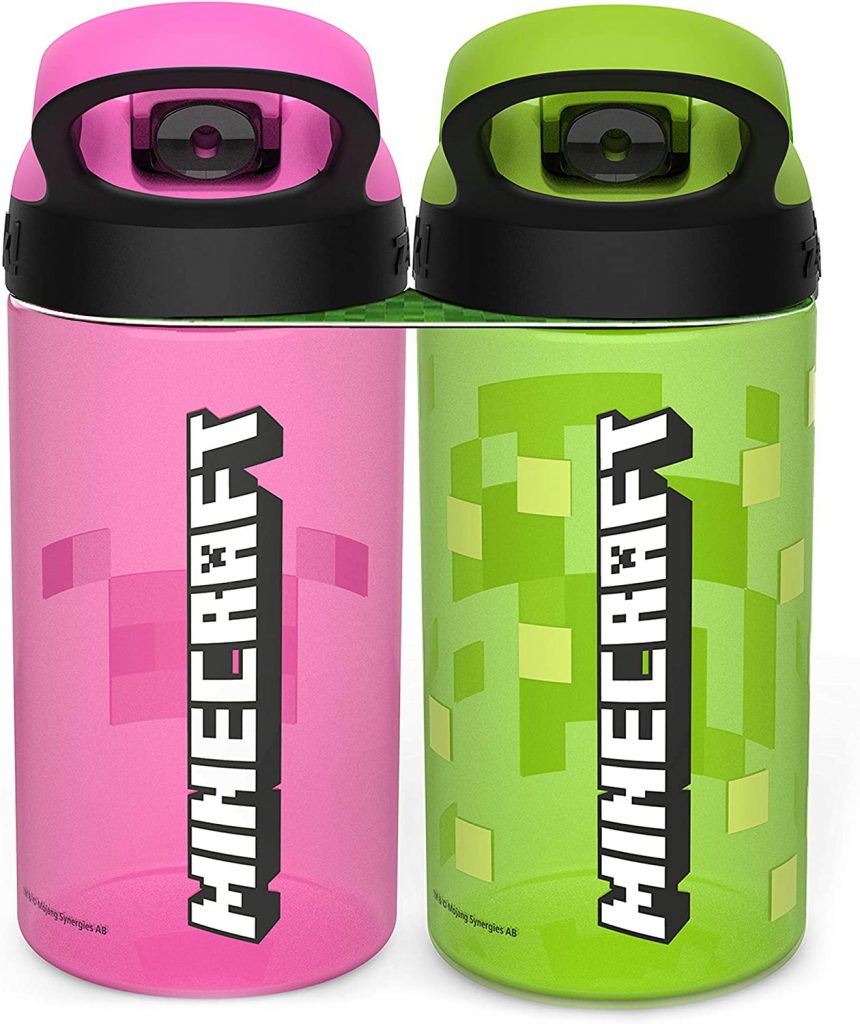 Can your child keep a water bottle on his or her desk? If so, this Minecraft Pig and Creeper water bottle set is an excellent choice. It is designed to keep the water cold for at least 12 hours. Plus, with covid still active, your child has their own water bottle to fill up and help stop the spread. Water fountains are just one of the germiest areas in school. Buy it here (aff link).
Minecraft 3 Pack T-shirts
Grab these 3-pack Minecraft shirts so that your gamer can wear it on the first day of school. The shirts feature creeper and other favorite characters. You can purchase them here (aff link).
Minecraft Backpack 4 Piece Set
Here is another Minecraft backpack that includes a lunch box, water bottle, and pencil case. This backpack has creeper overprint and has two compartments for staying organized. You can purchase it here (aff link).
Minecraft Pixel Pencils – 48 Count
Get these Minecraft Pixel pencils to give to each student welcoming them back to school. They will be a hit with all of the kids. You can purchase them here (aff link).
Minecraft Smart Watch
The Minecraft smartwatch comes preloaded with kid-friendly features so that your child has a smart wearable just like the grown-ups. But this watch is designed specifically for kids. There is no wifi, calling, or texting. It comes with a self-camera for taking photos, a photo album viewer, video player, voice recorder, calculator, alarm clock, pedometer step counter, various games, and interchangeable faces to display on the home screen. You can purchase this watch here (aff link).
Minecraft Hoodie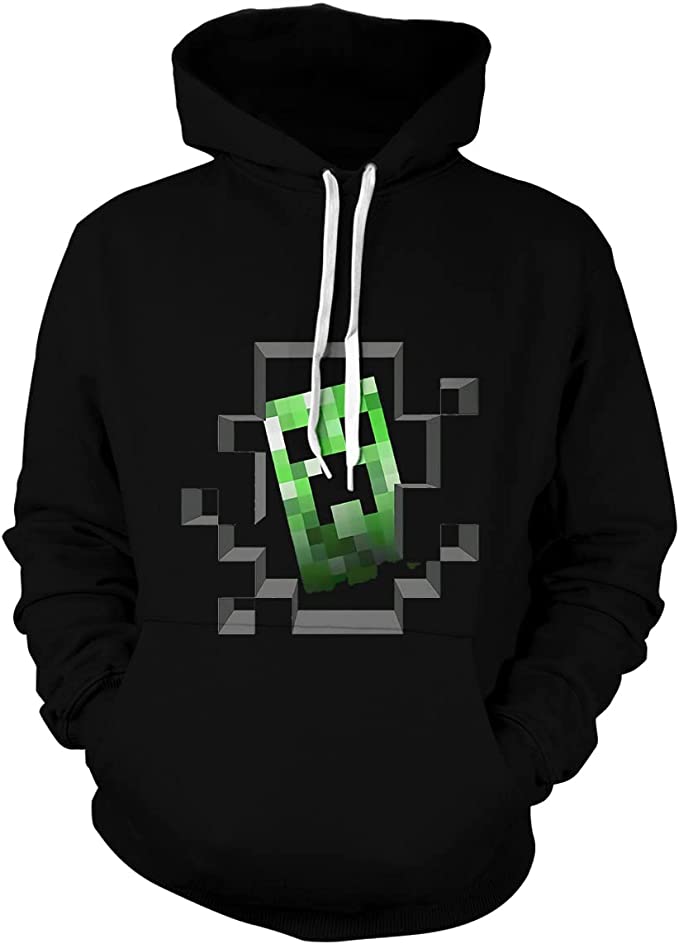 Does your child love to wear hoodies to school? My son loves his hoodies and he would love this Minecraft hoodie. You can purchase it here (aff link).
Grab your gamers all of their favorite Minecraft Back to School gear. Your child will love all of these fun Minecraft items. Download and print off our Minecraft Dot to Dot worksheets.
What do you think your child would like the most?