Are you considering starting a blog? There are tons of courses on how to start a blog online and everyone will try to tell you that it is super easy. I wouldn't consider the process to be simple unless you already have an understanding of marketing and have the ability to understand the technical side of things. In the beginning, blogging can be a labor of love and you may earn a bit of money while getting started. You will likely need to keep your day job and use your blog as a side-hustle.
While it is possible to earn a full-time income, I just wanted to give you realistic information without the fluff. Most of the bloggers who do earn triple figures often do other tasks or sale items in order to reach that point. You can google income reports and see real bloggers posting their income.
But now that you know the truth about income potential and you are still interested in blogging. I'll share some of the information that helped me grow my own blogs. Ice Cream n Sticky Fingers isn't my first blog. I've owned and started multiple blogs. This is one of the projects that I do keep up to date as much as possible due to the potential. Plus, it comes easy for me to write about everyday family life.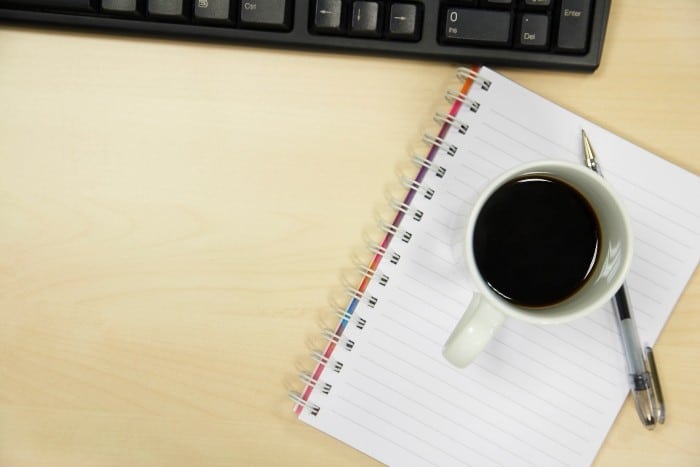 I've been blogging since 2012 and it started as a hobby for me. Now it is a creative outlet so that I don't focus on my own health problems. I use my blog to help other moms (dad's too) with real-life situations and problems.
Have You Considered Starting A Blog?
But the reason for this blog post is to share with you the things that I had to do to get readers to my blog and grow it.
Layout
Create and design a simple website. You don't need anything super complicated, especially when you are first starting out. Over time, your blog will evolve and change as you grow. I always suggest that you find a clean WordPress theme that is free. There are so many available that paying for a theme, in the beginning, is a waste of money. When I created my first blog, I choose a simple logo, a catchy name, and created relevant topics that I wanted to cover. I remember putting my design ideas on paper first. There was something about seeing the information on paper helped me bring what I wanted to life.
Pick a Niche
Pick a topic that you want to blog about. Excerpts typically tell you to pick one subject but as you can see, my blog is a lifestyle blog and I covered a wide variety of topics. Find a topic that you are familiar with and can write more than a handful of posts about. But you don't want to be so focused that you limit yourself either.
For example, you have a Yorkie and want to start a blog. Pick one or two subjects about Yorkies to get started. You can talk about breeding, care tips, and grooming. This gives you enough information to talk about. Staying on topic is important because Google takes the information that you write. Google uses the information to determine what your site is about and how to rank it in the search engine. You want to show Google that you are an expert in the subject matter.
Quality VS Quantity Content
Focus on creating quality content for your readers. When I first started blogging, I always wrote a new post every single day. Yes, it was nice being able to publish new content for my readers but was it really my best work. Yes and no. I've found over the years to take my time and put out content that is useful, interesting, and appeals to my audience. I recommend that you create a content schedule that works for you. Many bloggers use a content calendar to plan their content.
I personally don't unless I have something with a specific deadline. This gives me the ability to switch things up if need be. But I do jot down any ideas for future articles so that I don't lose the idea. I still blog frequently but there are times that I am in a dry spell and that is okay with me since I have health problems along with making sure my little one keeps up with his remote learning.
Search Engine Optimization
Search engine optimization has always been my arch-nemesis. But I do focus on it now as much as possible. Marketing my blog on social media only can get you so far. Having authentic traffic from search engines is very important. I'm still learning and have been working the last 18 months improve my SEO. I've tried a few free courses and I think I am on the right track. But if you are thinking about starting a blog, I highly suggest that you focus on learning search engine optimization.
Photography
Photography skills are another vital skill to have when deciding if you want to start a blog. Your photos are usually seen first and you can use them to catch your audience's attention. Focus on creating quality photos and use a good photo editor like LightRoom. You don't have to have a super fancy camera to get started. I personally used my cell phone camera for many years until I had the opportunity to get a professional camera. My photos over the last 18 months have drastically improved in quality since I started using my professional camera and my Iphone 8 Plus. They aren't perfect and there is always room for improvement.
Social Media
Social media seems like a no-brainer but it is a bit more complicated than that if you are planning on starting a blog. There are scheduling posts, creating social content on all your channels, share other people's work (80/20 ratio, yours being 20%), and creating ad copy that attracts people to click on your links. You can hire this task out to a virtual assistant if you have the funds to do it. Social media is time-consuming.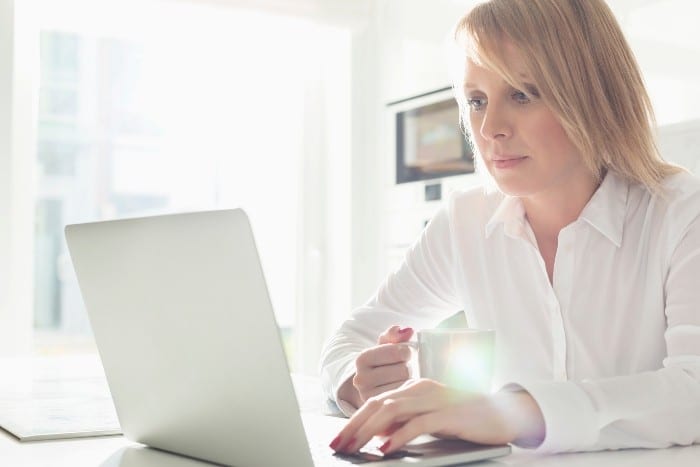 Marketing
Social media is only one aspect of marketing your blog. There are other ways to market your blog effectively. Just be careful not to overdo this because you can penalize your blog if you are dropping links all over the place. I suggest that you research and learn white hat backlink strategies before you begin dropping your links all over the web.
Email marketing is highly effective and it is a great way to get your content in front of your loyal readers frequently. I personally don't like spam so for my blog, I opt for a once a week email to go out to my readers.
Connect with Like-Minded Bloggers
Don't be afraid to connect with like-minded bloggers. I've learned so much over the years from connecting with others. Just remember they are busy building their own business so keep that in mind if you want to ask a question about blogging.
Sponsored Posts
Sponsored posts or some marketing agencies try to pass sponsored posts off as guest posts, are a controversial topic and can get your penalized in Google if you don't follow the FTC rules and guidelines. You must disclose and all sponsored content must be a "Nofollow" link. Google has recently added a tag that allows you to identify a sponsor now. So make sure that you are tagging your outbound links properly.
There are companies such as Intellifluence (referral link) that offer paid campaigns for you to apply to once you have an established blog with traffic. Sponsored posts are just one way to earn money using your blog.
Tech Skills
WordPress is fairly easy to navigate and set up. However, having technical skills can make a huge difference when it comes to setting up your blog and maintaining it. You don't have to know how to code but it is a skill you may want to consider learning so that you can customize your theme. Plus, having technical skills will help you if you have problems that you need your hosting company or you need to hire someone to make edits on your website.
There are lots of hats that you wear when you decide that you want to start a blog. While I touched on the skills that can help you build and grow your blog. I hope that you still want to build a blog after reading this information. My goal was to make this informative without too much jargon that you may not understand. If you have any questions about starting a blog, please leave me a comment below and I'll respond as quickly as possible.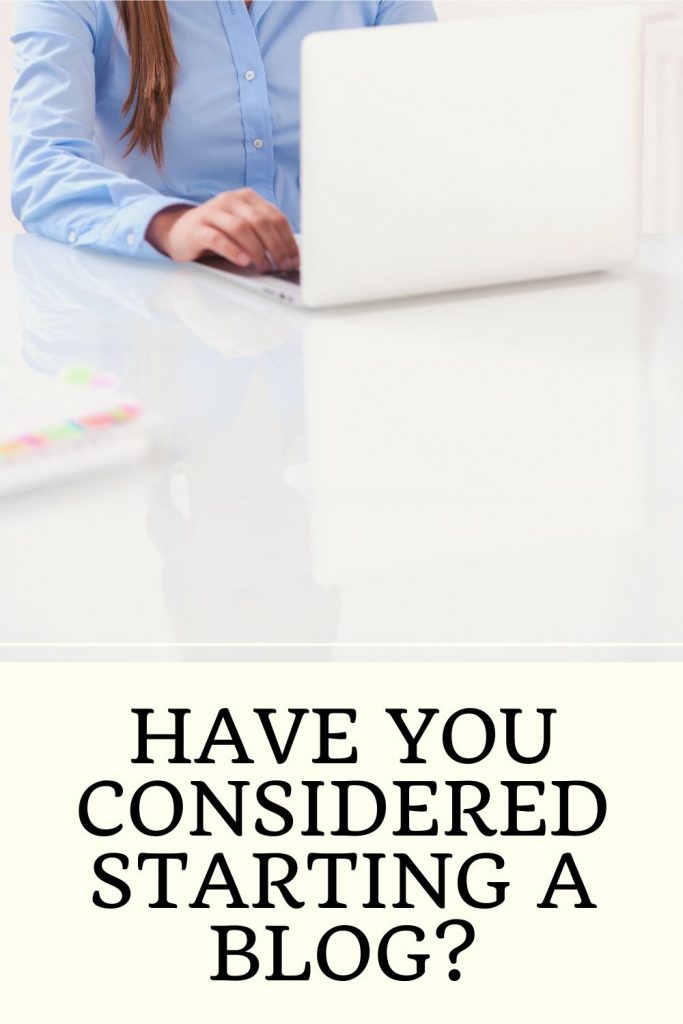 Have you considered starting a blog? What is stopping you?