Are you still looking for last-minute non-toy gift ideas for your child? With the kids out of school next week, will you have trouble finding the time to go shopping without them going with you? Most kids are given toys for Christmas but have you considered giving your child a non-toy gift this year that they will truly love.
What are your child's favorite things to go do whenever you have the opportunity to get out of the house? With COVID-19, going out and doing things may be the last thing on your list but keep in mind the pandemic restrictions will be lifted and life will likely return to normal. But even if it doesn't, going out every now and then is important. Your mental health and your kid's mental health depend on it.
Non-Toy Gift Ideas that Kids Actually Want
Let's take a look at some of our favorite non-toy gift ideas to give your kids this year.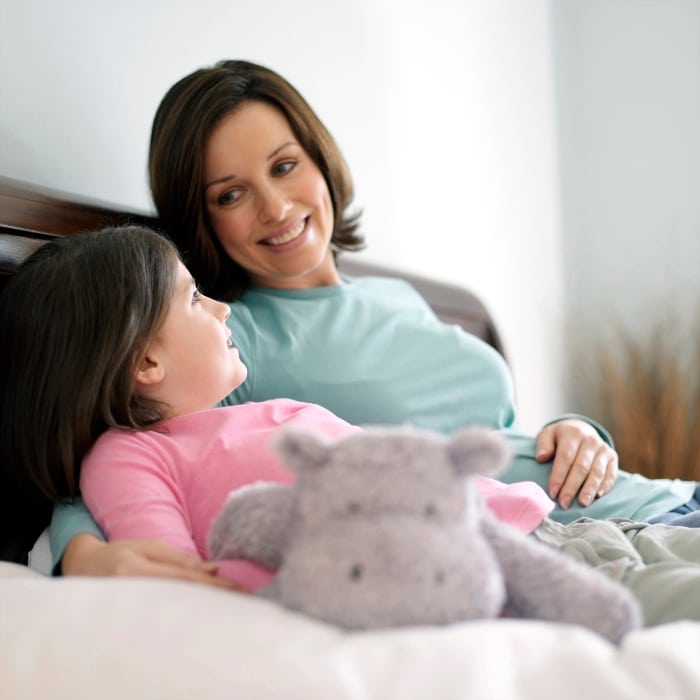 Give Them an Adventure Prize Pack
Do your kids enjoy going to do activities together as a family? Schedule a visit to their favorite theme park, activity, or something that they love doing. Instead of purchasing another toy, one that will likely be tossed aside in a few weeks anyhow, purchase a family pack of tickets or season passes to their favorite play spot. Finally, wrap up the tickets or season passes and watch them smile as they unwrap an adventure prize pack.
Subscription Box
Sign them up to receive a subscription box every month instead of gifting them a bunch of toys. Here is a list of subscription boxes that we recommend:
Bookroo – Give the gift of reading to your child this Christmas. This is a great non-toy Christmas gift for kids. Reading has tons of great advantages and Bookroo helps take the finding a new book for them to read out of the equation. The cost of the Bookroo Subscription box is $25. Get Bookroo now (aff link)!
KiwiCo – Stem, Stream, and Science Kids for kids of all ages. Boxes start at $9.95 a month. Each box contains hands-on education products to help inspire young innovators, artists, scientists, markers, and designers. All materials needed for your child's monthly project is included in the box. Get KiwiCo now (aff link)!
Little Passports – This subscription box has been around for several years. It started off as a World Edition subscription box for little explorers. But they have added additional subscription boxes for kids ages 3 to 12. Now they can learn about math, science, technology, and engineering depending on which box you choose for your child. Get Little Passports now (aff link)!
STEM Discovery Boxes – This subscription box focuses on science, technology, engineering, and math and is geared for kids ages 7+. Each box contains 4 different STEM activities for your child to explore. This is a great way to turn school concepts into real-life situations. A STEM subscription box is an excellent non-toy gift idea for kids and encourages them to learn new things. Plus, who knows your child may be the next engineer, scientist, innovator, or designer. Get the STEM Discovery Box now (aff link)!
Kidstir – Get your kids off their devices and head to the kitchen with this Kidstir subscription box. Each kit contains 3 tasty recipes to make together with your kids. Cooking meals and desserts with my mom is one of my favorite childhood memories. Not only did she teach me a valuable skill set but I also got to spend quality time with her. Get the Kidstir Subscription box now.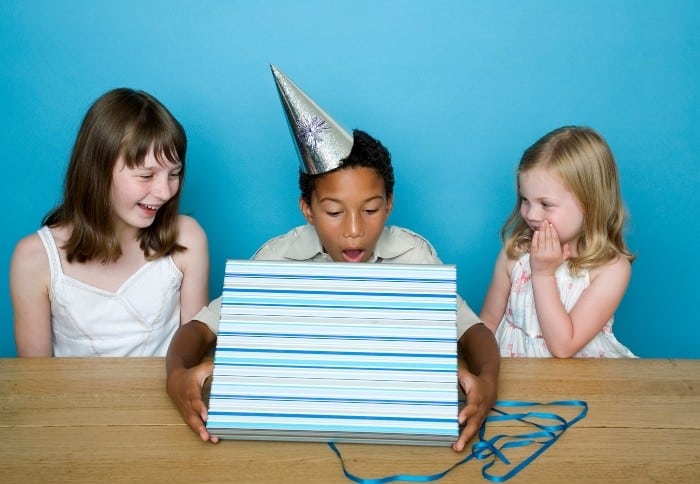 Board Games
Board games have been replaced by technology. Kids tend to put them in the closet only to forget about them or lose all the pieces. But don't let those old board games be a long-forgotten memory from your childhood and introduce your child to your favorite board games that you played growing up. Or get a new game and start a new weekly family game night. Games like Monopoly, Clue, The Game of Life, Chess, and many other popular board games are still a hit today.
Sports Equipment
Get your kids outdoors by investing in sports equipment that they enjoy. With COVID-19, some kids haven't had the opportunity to play team sports and not practicing. Get them some new sports equipment and encourage them to continue to practice so that they are ready when life returns to normal. Having access to sports equipment at home can also help them improve their skills and get away from the screen several hours a week.
Headphones
Headphones are a great investment especially if your kids enjoy listening to music or playing Fortnite or other computer games with their friends. Gamers typically want wireless headphones with a microphone so that they can talk to their friends while playing games. These MPOW Pro Gaming Headset (aff link) are perfect for handling the job. While music listeners typically want AirPods (aff link) or wireless headphones like these MPOW Wireless headphones (aff link).
Weighted Blanket
Weighted blankets were once a fad but they have remained popular. Kids who have anxiety, autism, and attention problems have found that weight blankets help improve sleep quality. Each blanket contains weighted beads that are sewn into small pockets that keep the beads in place. Blankets vary by weight and experts recommend that you get one that is 10% of your child's body weight. The weight of the blankets vary anywhere from 12 pounds and up.
Camera
Do you have a child that enjoys snapping photos? Photography is a great hobby that your child could easily pick up and turn into a future career someday. Help them fuel their passion and get them an inexpensive DSLR camera and a subscription to Adobe Lightroom. Check out the Vivitar IE3035 18 MP bridge camera set (aff link).
Craft Supplies
Is your child creative and enjoys different craft projects? Invest in some crafting supplies that would fuel their creative side. Kids typically enjoy painting either wood or on canvases, making Ojo de Dios (Eye of God) with yarn and popsicle sticks, finger weaving, straw weaving, cross stitching, crocheting, knitting, sewing, making bead necklaces or bracelets, friendship bracelets, and a wide variety of other craft projects. Pick up crafting kits from Michaels (don't forget to look for coupons too) or a craft store.
Gift Cards
Starbucks, going to Cold Stone Creamery, McDonald's, or other fast food places is a rare treat for most kids. Grab a gift card to their favorite place so that they can indulge in a treat whenever they feel like it. My kids always loved this option and still enjoy getting a gift card so they can get a treat of their choice.
Are you looking for non-toy gift ideas for your child? Kids typically receive gifts for their birthday or Christmas and toys are a popular option. However, if your child already has plenty of toys that they don't play with, then why not opt for a non-toy gift?
What type of non-gift ideas would your child enjoy the most?