I love food and look forward to cooking dinner every night. Then I remember that I have not made any plans for dinner. By the time dinner time rolls around everyone is now starving and need good food pronto.
Making dinner can be such a hassle. It's tricky to meal plan ahead or even find the motivation to cook sometimes. I always feel like I want a delicious homecooked meal that takes 3 hours to cook, but in reality, only want to spend maybe 30 minutes cooking. So here's a week's worth of easy dinner recipes for the lazy foodies like me.
Sunday – One-Pot Chicken Fajita Pasta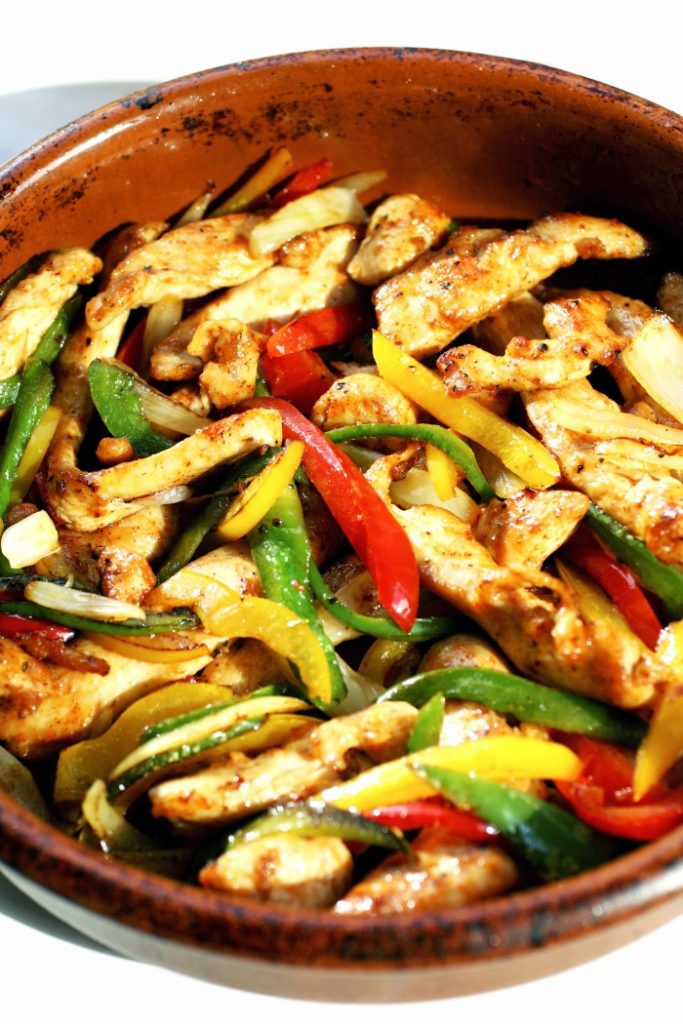 One of my least favorite parts about making dinner is doing the dishes afterward. One-pot recipes are easy to make and easy to clean up – a huge bonus. Plus, who doesn't like fixing quick and easy dinner recipes?
The Chunky Chef's recipe calls for some chicken breasts, fajita seasoning, noodles, chicken stock, and some spices. This yummy dinner takes only 30 minutes to cook and prepare.
Not feeling like bold fajita flavors but still like the one-pot dinner idea? Try Budget Bytes one-pot mac and cheese.
Monday- Breakfast for Dinner
Breakfast for dinner could mean cereal, but you could also whip up some waffles or eggs. One of my favorite go-to quick dinners is scrambled eggs and toast. All I need is bread, butter, eggs, cheese, and some milk, which are staple ingredients I normally always have on hand. This is one of our favorite quick and easy dinner recipes.
When I think of waffles, I think of chocolate chip waffles or a buttery waffle with berry syrup drizzled on top. But you can always go for a savory waffle for dinner. Food&Wine has 5 savory waffle ideas that might be perfect for your dinner.
Tuesday- Taco Night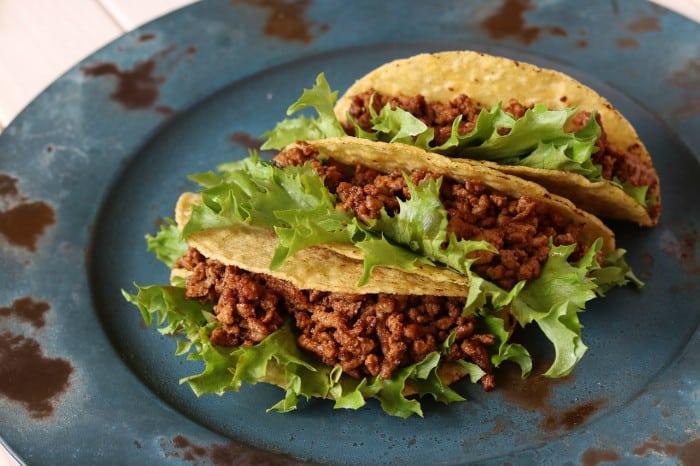 Photo Credit: Pixabay
Taco Tuesday is a trend I plan to follow for a while. Tacos are fast and easy and almost always sound good. However, sometimes Taco Tuesday needs a bit of a twist. Instead of having the classic ground beef in a soft flour tortilla, branch out and try some of Taste of Home's 29 different taco recipes. Their Easy Taco Cups only take 15 minutes to cook.
Wednesday- Salad
Salads are an easy meal to prep. Pull out the lettuce, dressing, and toppings and you're set. My issue with salads is that they can start to feel boring. The house salad just doesn't sound like my ideal dinner. Woman's Day has 23 salad recipes they suggest for dinner.
My personal favorite salad for dinner? Winger's Salad. Lettuce, cranberries, bacon bits, avocado, and chicken drizzled in a spicy Winger's sauce with ranch.
Thursday- Grilled Cheese
Photo Credit: Pixabay
Grilled cheese sandwiches and tomato soup is a classic and crazy easy dinner. It's not the most gourmet meal but it still tastes yummy. Plus this meal only needs bread, cheese, and tomato soup.
I normally butter my bread, but sometimes I'll use Miracle Whip instead. It gives the sandwich some creaminess.
Friday- Pizza
Pizza isn't the quickest meal option I've suggested. If you are making homemade dough, pizza night could need 3-hours of prep time. Homemade pizza dough is delicious and probably my favorite, but you can use premade dough to cut down cooking time to only 30 minutes.
I enjoy a traditional pepperoni or Canadian bacon pizza (I know, I'm one of the weirdos who likes pineapple on my pizza), but there are so many different pizza topping combos you could try. Delish has 18 pizza topping ideas you might want to try for your next pizza night.

Saturday- Leftovers or Eating Out
Honestly, there are very few weeks I am able to stick with my entire meal plan. Instead of making something new every night, I will eat leftovers or even go out to eat. I like to think that after I've cooked a few yummy meals, I earned myself a Saturday date night at my favorite restaurant.
I'm guilty of not meal planning but half the time I don't know until last minute who is going to be home at night. If it is just me and my youngest, I'm not going to fix a huge meal for just the two of us. However, if we are all home then I don't mind fixing enough food for everyone. I am all for quick and easy dinner recipes. I hope that you enjoy these meal ideas. Do you sit and eat meals together as a family?
Do you meal plan? Try adding these quicky and easy dinner recipes to your weekly rotation?